General Kayani's children kill famous musician Qamar Allah Ditta
Jihadist children of Pakistan Army have struck once again, this time killing Pakistan's famous musician Qamar Allah Ditta. On 4 October 2012, Takfiri Deeobandi Jihadists of Sipah-e-Sahaba (operating as Ahle Sunnat Wal Jamaat and Lashkar-e-Jhangvi) abducted and killed a well known music composer and guitar player Qamar Allahditta. In last five years since General Kayani became Pakistan's Army Chief, at least 4000 Shia Muslims have been killed by the Jihadi assets of the ISI.
Deceased, a Shia Muslim, was found dead on Thursday morning in his car near Baghul Hilal Hospital. "Allahditta left home [in Rizvia Society] on Wednesday evening and spoke to his family a couple of hours later," said DSP Muffaqir Adeel. He was in Lyari at around 6:30pm on Wednesday and that was when he appears to have been shot in the head. In last few months, Pakistan Army's sponsored Deobandi Jihadi terrorists have attacked dozens of Shias in Karachi and hundreds of Shias in Pakistan. Allahditta's son suspects, however, that Lyari gangsters aligned with Lashkar-e-Jhangvi (BLA-Jundullah connection) were behind the killing. The victim was a trustee of Imambargah Baara Imam and the Shah Najaf Association. His funeral prayers were offered at the imambargah and he was laid to rest in Wadi-e-Hussain on Thursday.
Life and career
Qamar Allahditta's father, Eesa Allahditta, who was also a musician, encouraged him to pick up the guitar at an early age. His training started at home but he went on to apprentice at Radio Pakistan with Ustad Nathoo Khan saheb, who was a well known sitar player in the 1960s and 1970s. He used to train talent at Radio Pakistan and Allahditta proved to be one of the many gems that he created.
It was from the platform of Radio Pakistan that Qamar Allahditta launched his career as a guitar player and from there he went on to play sessions for a number of legendary musicians such as Mehdi Hasan, Ghulam Ali, Abida Parveen and Tina Sani to name a few. This led to work in the Pakistani pop industry and collaborations with artists such as Sajjad Ali, Rahim Shah and Fariha Pevez. One of his memorable solos was performed for Rahim Shah's first and by far the most popular track "Pehlay tau kabhi kabhi gham tha". He had worked on albums with Gul Bahar Bano and folk singer Reshma. His programme "Diyar-e-Sukhan" received a PTV award.
He had worked with directors such as Nisar Bazmi, Sohail Rana, Niaz Ahmed, Master Abdullah, Lal Muhammad Iqbal, Zafar Ali, Karim Shahabuddin and Feroz Gul. Allahditta was also became part of PTV Karachi's "Dekha na tha: A Tribute to Alamgir" in which new and seasoned singers presented remixes of the pop icon's songs. "He deftly rearranged many of Alamgir's songs, including those sung by Rahim Shah, Ahmad Jahanzeb and Faakhir," according to PTV producer, Amjad Hussain Shah.
When legendary guitarist Amir Zaki left the National Academy of Performing Arts (NAPA) in 2006, Allahditta joined to teach. "Qamar saheb made me realize the importance of playing classical music through guitar," remarked Ahsan Iqbal Bari, a NAPA graduate who has gone on to make a name in the Karachi music industry. "He was a strict teacher but an equally humble person at the same time. We have all heard of musicians who squabble with each other but unlike them, he was known for resolving matters."
Another student, Asif Sinan, who considered himself close to him, pointed out that Allahditta did a lot of charity work as well. "He helped pay for the dowries of a lot of young girls," he said. "In a span of four to five years, he taught us what usually take 10 to 15 years. He was a timeless genius."
For the last four years, Allahditta had been performing on PTV Home's music programme "Mehfil-e-Shab" every Monday. Its producer, Amjad Hussain Shah, told The Express Tribune that the last programme of Allahditta's career will be televised next week. In it, he had worked with Asif Mehdi and Tariq Mehdi, the two sons of the king of ghazals. "He was an expert in Eastern music and then gained expertise in Western music."
Qamar Allahditta is survived by his wife, three sons and a daughter.
………
Qamar Allah Ditta was found dead in the back seat of a car on Nishtar Road on Thursday morning. Datta, a music director at the Pakistan Television Network (PTN) and a trustee of the Imambargah Bara Imam in Garden, went missing on Wednesday, police said. "Ditta was last seen going towards Lyari at around 6pm," SHO Garden Fateh Mohammad Sheikh told The News. "Later, his family couldn't contact him as his cell phone had been switched off," he said. Around 8:30 in the morning, police found his body in the back seat of a silver sedan parked on Nishtar Road in Garden. "He had been shot once in the head," said SHO Shiekh, quoting a postmortem report from the Civil Hospital.
Associated with the music industry for more than two decades, he was currently engaged in several projects assigned by different television channels and FM radio stations. The police said that the 46-year-old man, who was also a trustee of Bara Imambargah on Napier Road, had left home on Wednesday evening in his car and remained in contact with the family till 6pm over his cellphone. He had told his son that he would return after meeting someone on Napier Road. "Afterwards he was not contacted by anyone and later in the night when the family tried to approach him, his cellphone was switched off," said ASP Mufakkir Adeel. "On Thursday morning, his body was found lying on the backseat of his car bearing registration number APH-153. He was hit by two bullets in the head. The police found three spent bullet casings of a 30-bore pistol in the car." Father of three, the victim was a resident of New Rizvia Society near Safoora Chowk. The deceased had studied music from the United States. He was a younger brother of renowned musician Javed Allah Ditta, the police said.
Cover up
Though Police had initially stated that the murder was a sectarian attack, they later retracted this statement and tired to attribute to personal enmity under the pressure of the ISI. However, a close relative of Ditta insisted that the murder was sectarian in nature. "He [Ditta] neither had any friends in Lyari, nor was he murdered because of a personal dispute," the relative said. "The police is completely digressing the case… I can assure you he had no personal enemies. He was murdered because of his sect," the relative insisted.
Hailing from a family of singers, Qamar Allah Ditta was a well known figure as a music composer, guitarist and director. He was also revered for his charitable work. A prominent name in Pakistan Television Network, Amiad Shah, Ditta's friend and producer at PTN, remembers him as someone who was "well versed in his craft." "Ditta gave 30 years of his life to music and was counted among the few whose expert advice was taken whenever a musical program was discussed," Shah said. Just six months back, Ditta accompanied Tina Sani for a performance abroad. Ditta was busy organising a program on the life of Mehdi Hassan when he met with his tragic death. Ditta was among the few who received musical training from USA and was famous for his solo guitar performances. He was someone who was active professionally as well as religiously," he said.
Shah was convinced that it was Ditta's religious activity that prompted his murder. A resident of Rizvia Society near University Road, Ditta leaves behind a wife and 3 children.
Shia activists question the Baloch-LeJ-Jundullah Peoples Amn Committee connection
The Majlis-e-Wahdat-e-Muslimeen (MWM) has demanded that the killers of Ditta be hanged publicly. Asif Safvi, MWM's media cell incharge, observed that Ditta was ninth Shia to have been killed in Lyari area in the past month. He asked Uzair Baloch of People's Amn Committee to clarify his position on the targeted murders of Shiites in the areas he claims to dominate. He said that there are reports that as a trustee of Bara Imam Bargah Juna Market Lyari, Qamar Allah Ditta had gone to meet Uzair Baloch to discuss the murders of Shia Muslim and his two sons who were targeted in Paan Mandi area in Lyari. He said that it seems that terrorists had infiltrated the People's Amn Committee too. He said that targeted murders of Shiites pose a question mark on the role of intelligence agencies and police alike. He demanded President Asif Zardari, Prime Minister Raja Pervez Ashraf, Chief Justice of Pakistan Iftikhar Chaudhry, Chief of Army Staff Ashfaq Pervaiz Kayani, Governor and Chief Minister Sindh to take notice of targeted murders of Shiites. He also demanded compensation for the heirs of martyrs. Meanwhile, Allama Abbas Kumaili led namaz-e-janaza of Qamar Allah Ditta at Imam Bargah Bara Imam. He was laid to rest in Wadi-e-Hussain graveyard amid the slogans of Labbaik Ya Hussain.
پاکستان کے صوبہ سندھ کے شہر کراچی میں نامعلوم افراد کی فائرنگ میں موسیقار استاد قمر اللہ دتہ ہلاک ہوگئے ہیں۔
پولیس نے شبہ ظاہر کیا ہے کہ واقعہ فرقہ ورانہ دہشت گردی کا نتیجہ ہوسکتا ہے۔
جمعرات کی شب نشتر روڈ سے استاد قمر اللہ دتہ کی لاش ان کی کار میں سے ملی۔ پولیس کا کہنا ہے کہ انہیں سر میں دو گولیاں مار کر ہلاک کیا گیا ہے۔
46
سالہ استاد قمر لی مارکیٹ میں واقعے ایک امام بارگاہ کے ٹرسٹی تھے اور ان کی رہائش رضویہ سوسائٹی میں تھی۔ پولیس کے مطابق انہوں نے گھر والوں کو بتایا تھا کہ وہ امام بارگاہ جا رہے ہیں۔
استاد قمر اللہ دتہ گزشتہ دو دہائیوں سے موسیقی کی دنیا سے وابستہ تھے، انہوں نے اپنے کریئر کی ابتدا ریڈیو پاکستان سے کی، جہاں وہ گٹار بجاتے تھے۔ اس دوران انہیں مہدی حسن، عابدہ پروین اور ٹینا ثانی کے ساتھ کام کرنے کا بھی موقعہ حاصل ہوا۔
ان دنوں وہ نجی ٹی وی چینلز اور ایف ایم ریڈیو سٹیشن اور نیشنل اکیڈمی آف پرفارمنگ آرٹس سے وابستہ تھے، جہاں وہ نوجوانوں کو موسیقی کی تعلیم دیتے تھے۔
استاد قمر اللہ دتہ نامور موسیقار استاد جاوید اللہ دتہ کے قریبی رشتے دار تھے، موسیقی کےشعبے میں وہ ان کے سرپرست رہے۔
موسیقار ارشد محمود مقتول استاد قمر کے قریبی ساتھی ہیں، ان کا کہنا ہے کہ استاد قمر بہت فیورٹ موسیقار تھے۔
ارشد محمود کے مطابق استاد قمر ذاتی طور پر ہر دلعزیز، خاموش اور نفیس شخصیت تھے اور وہ ایسا فرد تھے جن پر اعتماد کیا جاسکتا تھا۔
استاد قمر پاکستان میں انتھاپسندی کے رجحان میں اضافے سے بھی رنجیدہ تھے، ان کا کہنا تھا کہ اس سے ثقافتی سرگرمیاں بری طرح متاثر ہو رہی ہیں۔
……..
اطلاعات کے مطابق کالعدم ملک دشمن جماعت سپاہ صحابہ(اہلسنت و الجماعت) کے دہشتگردوں کی فائرنگ سے شو مارکیٹ کے قریب قمر اللہ دتہ نامی مومن شہید ہوگئے۔
مزید تفصیلات کے مطابق کالعدم سپاہ صحابہ کے دہشتگردوں نے سعودی ریال کی ایماء ہر کراچی کے علاقے شو مارکیٹ کے قریب قمر اللہ دتہ نامی مومن کو نشانہ بنایا، دہشتگردوں کی فائرنگ سے قمر اللہ دتہ موقعے پر ہی شہید ہوگئے۔ شہید ہونے والے شیعہ قمر مومن اللہ دتہ بارہ امام بارگاہ کے ٹرسٹی بتائے جارہے ہیں، شہید قمر اللہ دتہ کا جسد خاکی رضویہ امام بارگاہ منتقل کردیا ہے شہید اللہ دتہ کی نماز جنازہ بعد نماز ظہرین امام بارگاہ رضویہ میں ادا کی جائے گی۔
کالعدم جماعتوں کے چند فرقہ پرست دہشتگرد سعودی ریال کی خاطر مسلسل پورے پاکستان میں شیعہ مسلمانوں کو نشانہ بنارہے ہیں، چند دہشتگردوں کا ٹولہ بندوق کے نوک پر اپنے نظریہ تمام لوگوں پر مُسلط کرنا چاہتا ہے۔ حکومتی اور سکیورٹی ادارے ان دہشتگردوں کو لگام دینے میں ناکام رہے جو خود سکیورٹی اداروں کی نااہلی کا ثبوت ہے۔
شہید قمر اللہ دتہ قوم کا ایک بہت عظیم اثاثہ تھے، پاکستان کے سرکاری ٹی وی میں میوزک ڈائریکٹر کی حیثیت سے کام کررہے تھے، شہید کے قریبی دوستوں کا کہنا ہے کہ شہید کچھ دنوں سے شیعہ نسل کشی پر پریشان نظر آتے تھے، انھیں اپنے قریبی دوستوں سے شیعہ نسل کشی پر بات کرتے ہوئے بھی دیکھا گیا۔
دشمن جانتا تھا کہ اگر شہید قمر اللہ دتہ نے اپنے کام سے شیعہ نسل کشی کا پرچار شروع کردیا جو شہید کی آرزو بھی تھی تو دشمن اور زلیل و رسوا ہوجائے گا۔ اورآخر کار دہشتگردوں نے آپ کو شہید کردیا۔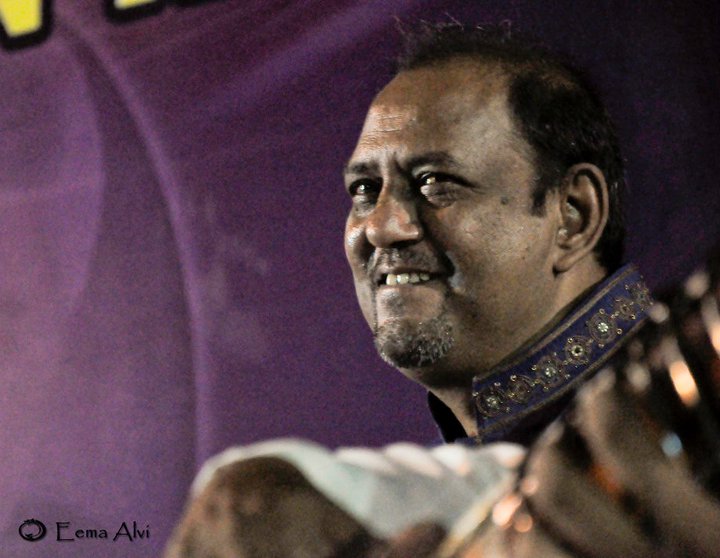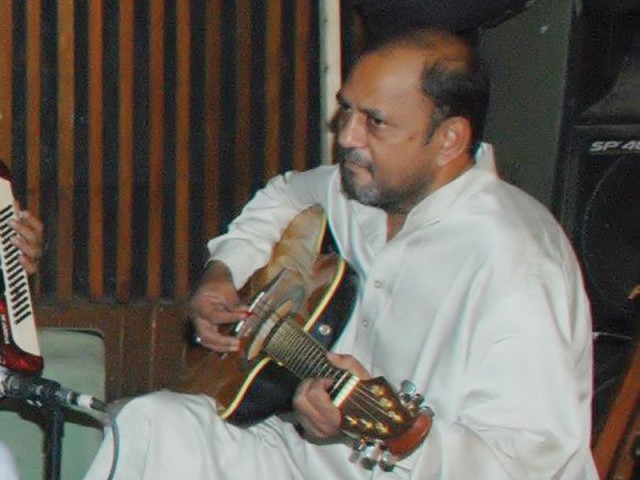 Sources:
http://www.nation.com.pk/pakistan-news-newspaper-daily-english-online/karachi/05-Oct-2012/mwm-demands-arrest-of-killers
http://tribune.com.pk/story/446808/karachi-police-recovers-body-of-missing-imambargah-trustee/
http://dawn.com/2012/10/05/missing-musician-found-shot-dead/
http://tribune.com.pk/story/447134/famous-guitar-teacher-shot-dead
http://www.bbc.co.uk/urdu/entertainment/2012/10/121005_qamar_allah_dita_rh.shtml
http://pakshia.com/ur/shia-killing-pakistan/trusty-of-imam-bargah-martyred-in-karachi/
Comments
comments