Senator's Abidi's bold stance against Takfiri terrorism spoiled by anti-Ahmadi comment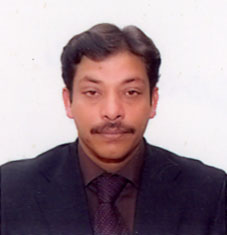 Related Post: The Polemics of Apostasy in Pakistan
Appearing on Waseem Badami's 11th Hour (September 4th, 2012), Faisal Raza Abidi harmed his own cause with his Takfir against Ahmadi muslims.  In an otherwise excellent show, Senator Abidi hurt his credibility of combating religious extremism by indulging in a similar tactic.
During the cause of the show, Senator Abidi made excellent observations about the selective Judicial Activism of the current PCO Judiciary.  He apologized for the tone of his criticism but maintained that his well – researched content criticism of the wrong doings of this PCO Judiciary still stand and deserve an appropriate response.
No one can fault the Senator there.
Similarly, in highlighting the case of tens of thousands of Shia Muslims being massacred by State-sponsored Jihadis, Faisal Raza highlighted the pressing case of the ongoing Shia Genocide in Pakistan.  We must commend him for highlighting the fact that those who are killing shias are also killing Sunnis.  It was encouraging to note that he was one of the few politicians to show solidarity with the scores of Pashtun tribal elders and nationalist militias who have sacrificed their lives in taking a stand against the totalitarian theocratic Emirate imposed on them in FATA and Waziristan.
That is why his comment against Ahmadiyya Muslims (refer to 18:00 onwards in the video clip) is both disappointing and utterly condemnable.  The Constitutional Apostasization by the PPP-NAP government under Zulfiqar Ali Bhutto is a stain on Pakistan's history that must be overturned.  It is a sad example of how the State continued to capitulate to the military establishment backed Jamaat-e-Islami fascist mobs.
http://www.youtube.com/watch?v=EKE1BJlcl_w&feature=player_embedded
Senator Abidi should have stopped when he said that it is not the job of anyone to declare someone else a non-muslim.  His subsequent remark(s), as they related to Ahmadi Muslims, are to put it mildly, utter trash and harmful.
He said: "Zlufikar Ai Bhutto ka karnama hai ke Qadianion ko Kafir declare kia iss liye ke Khatm-e-Nabuwat tha." (It is an achievement of Zulfikar Ali Bhutto that he declared Qadianis (Ahmadis) as infidel because of the issue of the finality of the Prophet (Muhammad).
However, in the next line he said he is a servant of everyone who believes in Allah and the Prophet (pbuh). Instead of using a derogatory word (Qadiani), Senator Abidi should have used Ahmadis, and instead of supporting a discriminatory law passed by ZAB and all other parties in Pakistan Parliament in 1974, Senator Abidi should have criticized the Takfiri law.
Doesn't the senator realize that Ahle Sunnat Wal Jamaat/Lashkar-e-Jhangvi and the Taliban do not stop at killing Sunni and Shias in Pakistan. Ahmadis, Christains, Sikhs and Hindus are equal targets.
Does he need to be reminded about who killed 100+ Ahmadi Muslims during Friday prayers in Lahore in 2010. Were these killers not the same people who also frequently target Shia Muslims in Pakistan?
With his bold attacks on the Taliban and their apologists, Senator Abidi has begun to acquire an iconic status.  His condemnable slander and Takfir against Ahmadis has hurt his credibility in this regard and is unacceptable.  More than his apology for his tone, Senator Faisal Raza Abidi must apologize for and retract his anti-Ahmadi comments.
We have in the past criticized the two or three (token) Shia clerics who lent support to the anti-Ahmaidyya movement in 1950s. We will continue to criticize those voices, whether Shia, Sunni or whoever, who justify or support Ahmadi persecution in Pakistan.
Comments
comments