HRCP study: Over 300 Shias killed by Takfiri terrorists in Pakistan during Jan-Aug 2012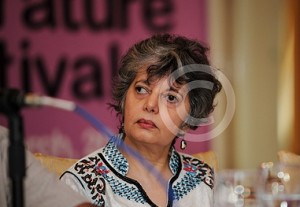 According to an HRCP study, over 300 Shias have been killed by Takfiri Deobandi-Wahhabi terrorists on sectarian grounds across the country this year alone, with Quetta, Karachi, Gilgit-Baltistan and Parachinar the worst affected by the menace.
"A total of 313 people of the Shia sect were killed in eight months (January to August 2012)," said Abdul Hai of the Human Rights Commission of Pakistan on Saturday. "Ninety-six people were targeted in Balochistan and 52 in Karachi."
The situation in Gilgit and Parachinar is no more different with 38 and 53 killings respectively, he said.
According to detailed database maintained by the LUBP, at least 416 Shiites have been killed and 351 injured or permanently maimed in 2012 alone so far (update 1 Sep 2012). This data does not include cases of Shia genocide which did not make it to the national press or activists based in urban centres.
"We have discussed the situation at length only last week," said Senator Talha Mahmood (JUI-F senator), chairman of the Senate's committee on interior and narcotics control. "There are multiple issues which are needed to be addressed, but in Balochistan I must say there is a serious lack of transparency in appointments of police officers on key positions."
JUI-F leaders have received threats from the Takfiri terrorists (Taliban, Lashkar-e-Jhangvi as Ahle Sunnat Wal Jammaat) due to their Sunni-Shia unity stance.
The Shia organisations are sounded convinced with the JUI-F Senator to some extent but also blame the judiciary for the disastrous situation.
"Along with the security administration, the judicial process should also be blamed, which has hardly convicted any member of the banned outfits," said spokesman for the Jafria Alliance. "The issue is not between two sects or sectarian disharmony but in fact it's a crusade launched by the particular armed and terrorists groups against one sect."
This stance is consistent with LUBP's position that Shia genocide by Takfiri Deobandi-Wahhabi terrorists (LeJ-ASWJ-Taliban) must not be described as Sunni-Shia sectarianism. The true construct to describe such atrocities is Takfirism or Takfiri terrorism.
The frequent killings of Shiites on Takfiri sectarian grounds do not appear 'natural' to right activists and social analysts though they fear the phenomenon has somehow managed to sow fear and hatred among the people of different sectarian communities different parts of the country that only serve interests of particular groups.
"The dangerous thing is that if the situation keeps moving move in the same way, we fear it would somehow get acceptability in the society and the people would start ignoring the brutality," said Zohra Yusuf, the chairperson of the HRCP.
"Unfortunately institusions and the people don't realise and they need to understand that such madness and brutality would ultimately challenge the state's survival."
In other words, as long as Pakistani State, Pakistan Army in particular, does not abandon its policy of nurturing and protecting Jihadi-Deobandi-Wahhabi militants, we can't hope to see an end to Shia genocide.
In a previous statement, HRC chairwoman Zohra Yousuf said:
The authorities owe an explanation to the people for their inability to crack down on sectarian killers and for the most flagrant failure in protecting the lives of citizens. HRCP would very much like to know what words of solace and reassurance the government can offer to the families of the victims and members of a community that is increasingly certain that terrorists get support from within the security agencies. To them that could be the only explanation why the killers could not be apprehended and disappear into thin air even in areas with only one road in and one out. They must tell the people what steps the government has taken to end impunity for the killers and ensure security for Shia Muslims, including those in Quetta and the citizens travelling to and from Gilgit Baltistan.
Comments
comments