Pre-poll rigging has begun by President Zardari – by Nabil Anwar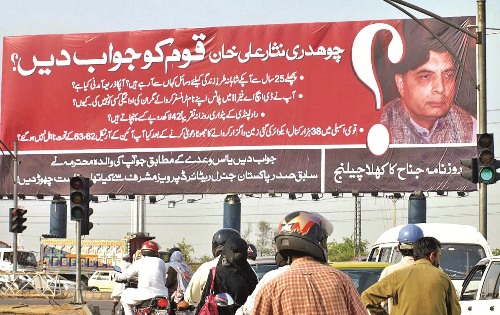 Chaudhry Nisar Ali Khan has claimed in a press conference covered in Daily Jang (http://e.jang.com.pk/08-29-2012/karachi/pic.asp?picname=1041.gif) that Pre Poll rigging through anchors has begun and for that the Presidency is spending around Rs. 8 billion to buy influence and make the anchors part of "state spokespersons".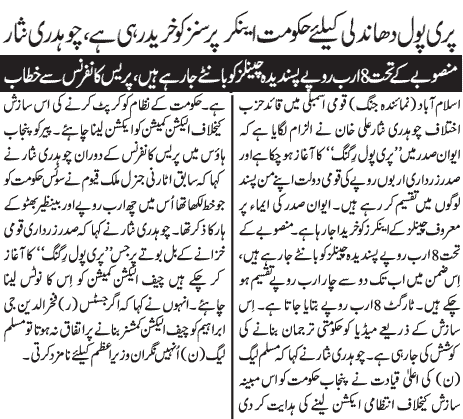 We all know Chauhdry Nisar Ali Khan's infatuation with "qasr-e-sadarat" and linking everything to President Asif Ali Zardari. Chaudhry Nisar is also well known for causing fights with allies within and outside his party. In the recent past, stalwarts like Javed Hashmi have left the party because of him.
While the charges of buying influence of anchors as part of pre-poll rigging may be frivilous at best, for the anchors have spitted venom for years against the PPP government in general and President Zardari in particluar, let us assume that this prepoll rigging is happening. If it is, then President Zardari has outsmarted all of them by buying influence at the right time. It also goes to show that the PML-N's desperation that all the monety they spent in the last five years on anchors is going to go to waste! As they say, slow but steady wins the race. It's the tortoise who wins, while the hare naps! And if this is true, then "Aglee bari, phir zardari!"
Comments
comments