Kindness of Supreme Court – by Realistic Voice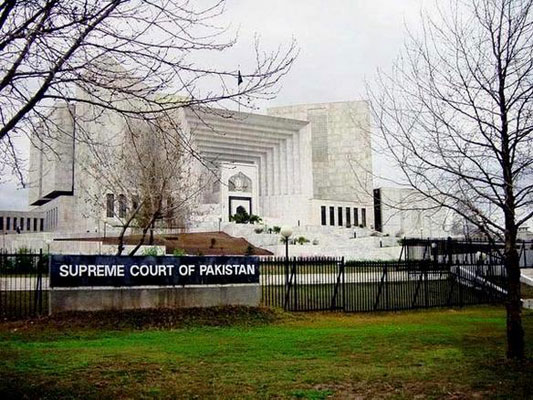 On 25th of July, the Supreme Court of Pakistan gave a whooping relaxation of fifteen days to suggest an equitable proposal on Swiss Letter Case. Against its four years of previous record, the honorable Supreme Court not only gave Government 15 days but used a relatively softer tone while passing out comments. They said, we are also Pakistani and don't want the Prime Minister to go home again; we also want the Government to find a middle way to resolve the existing problem. The court does not want any chaos. Apparently, it is the first time that this court has shown some flexibility and the very first time one sees that court really trying to find solution of conflicts between judiciary and Government. One assumes, perhaps Supreme Court has realized now that disrespecting its own Head of State will consequently disrespect the nation as well. Now, I may consider (with few reservations) that after four years my country has en route the right direction, a path that is not of institutional clash and brawl which was previously a norm.
Wait, what?  Yes, the court has called for a suggestion from the Government that is neither against SC's previous decision nor in favor of Government. Then what can it will be?
But in contrast to the hopeful symptoms, when I listen to the constitutional experts, none of them is optimistic. All are arguing that in the presence of SC's judgment expecting something different is reckless because the previous decision was given by 17 judges, but now the bench has been reduced to mere five, so it is impossible to defy the verdict of 17 over 5.
In this regard, Former CJ, Saeed u Zaman Siddiqui says there cannot be any change possible in the previous judgment; they eventually have to write the letter, there is no possibility of any other option.  And then we heard another remark from the CJ to the public exclaiming that whatever the court has said, it will happen, nothing can be done against it. It seems as if he is dictating the Supreme Court sitting bench.
After listening all of them, it is obvious that there is no option left for the Government to provide any middle way, then why the Supreme Court has done this gag with the nation? Aren't they aware of it? What was the need of giving 15 days hope to the nation? If it was not just a gag from the SC, then now it is the responsibility of Supreme Court to offer a possible solution. So, after a lot of contemplation that what will be the Government's stance on 8th of August, seeing the evident thinking of CJ. There is no other possible way for the Attorney General that in spite of submitting any argument in the court, he should straight away sing a famous song from Dillip Kumar's golden film Devdas before the honorable court:
Jissay tu qabool kerlay wo dua kahan say laaun?
Tere dil ko jo lubhaaye wo ada kahan say laaun?
Comments
comments