The Gutless and Compromised ECP rejects Plea to ban ISIS Affiliates in Pakistan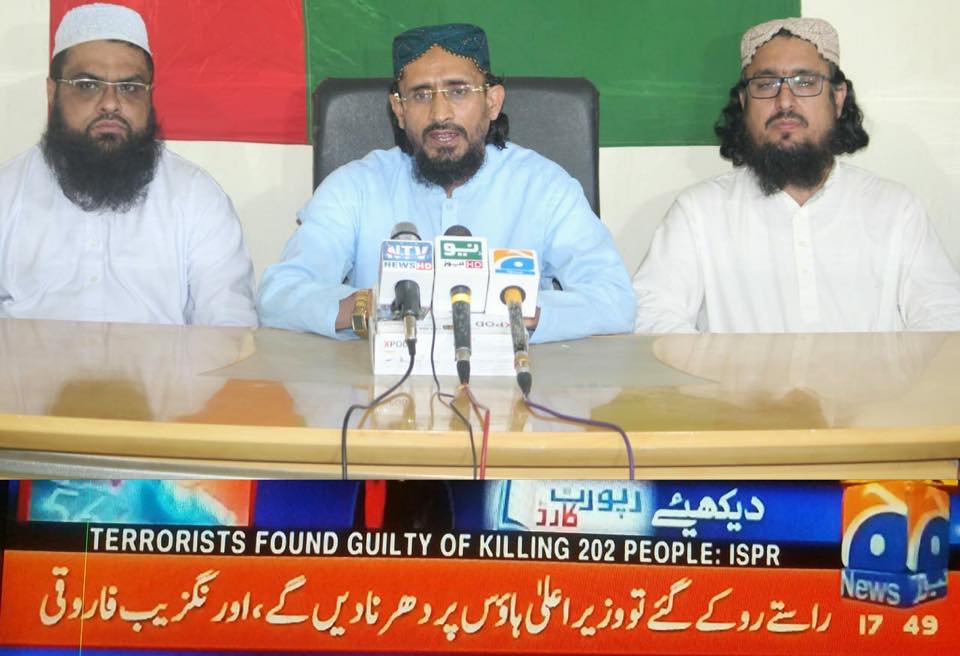 Some of Pakistan's brave young activists lodged a plea with the spineless Election commission to ban #ISIS affiliates like the Rah e Haq party (ReHQ). Rah e Haq is yet another reincarnation of the Deobandi terrorist hate group Sipah Sahaba aka ASWJ-LeJ.
Pakistan's commercial liberals and boutique leftists played a negligible and inconsequential role in this. PTI actively and publicly courted the support of Muawiya Tariq, the only Sipah Sahaba candidate who managed to retain his seats. In the past, MQM/PSP and PPP have also courted their support. PML N has gone even further and run elections jointly.
Our brave young activists should not be surprised or disheartened with the gutless and compromised stance of the ECP and Pakistan's higher judiciary. After all, it was the same Supreme Court that stood up to receive Sipah Sahaba terrorist Malik Ishaq. They fed him tea and biscuits from their own private stash. As Malik Ishaq boasted about committing more murders and destroying more lives to quench his Takfiri bloodlust, these quisling judges overturned the murder convictions against Malik Ishaq and freed him.
Perhaps the only way for Pakistan's judiciary to take any step against Sipah Sahaba is to pretend that the latter are PPP. The PPP is the only group that this judiciary can hound.
"Sindh Govt deserves credit and appreciation for their firm stand on not permitting ASWJ to take out a rally on the 1st of Muharram.
ASWJ leaders have been trying to create alot of pressure but the govt has remained firm on their stand up till now. We appreciate and thank the PPP govt for this stance and hope that they won't bow down and take a U-turn due to the pressure"
"Meanwhile, full coverage given to banned ASWJ's press conference by Geo News should be condemned as much as possible"
(Last two are quotes from activist friends; name withheld for security purposes)
Comments
comments
Tags: Al-Qaeda, Commercial Liberals & Fake Liberals, ISIS Daesh ISIL, Jang Group Jang & The News & Geo, Religious extremism & fundamentalism & radicalism, Sectarianism, Shia Genocide & Persecution, Sipah-e-Sahaba Pakistan (SSP) & Lashkar-e-Jhangvi (LeJ) & Ahle Sunnat Wal Jamaat (ASWJ), Syria & Syrian Civil War, Takfiri Deobandis & Wahhabi Salafis & Khawarij, Taliban & TTP, Terrorism