Sectarian organizations are Adroit at gaining acceptability through inviting those who have Liberal and Progressive faces or Masks – Ram Puniyani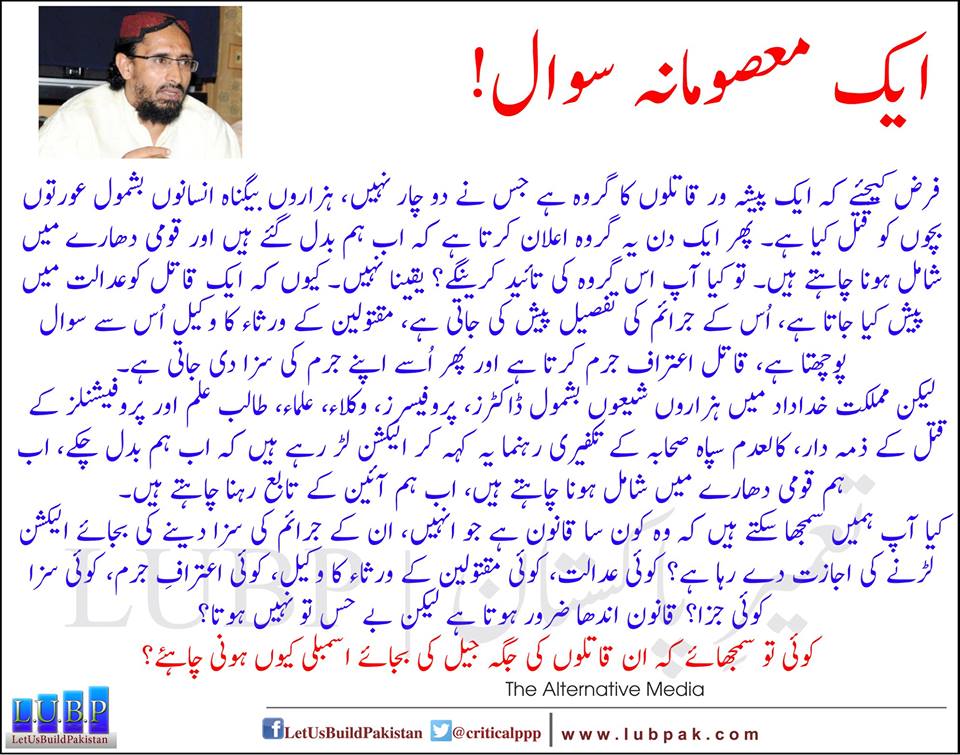 We always reject those who say that to invite sectarian hatemongers in their talk shows or to write Op-Ed articles while projecting hate mongers and sectarians as liberals or moderate or to go in their programs will create positive results and such so called good gestures will helpful in defeating sectarianism, religious fascism and hatred speeches culture will be wiped away.
Our argument is that organizations like #ASWJ / #SSP , #LeT #JuD #TLYR etc and their leaders are adroit and they gain acceptability, softness from society and make space through such acts.
But our so called liberal elites including some top TV anchors, Columnists, bloggers, twitter handlers, Facebook writers, instead of changing their stance and false actions, they call us sectarian or banned-phobic ( Some says that we are Takfiri-phobic or Takfiri-manic guys(hahaha).
Recently Parnab mukherjee, former President of Indian and old comrade of Indian National Congress visited HQ of RSS at Nagpur India. Although he made speech based on inclusive Indian Nationalism but In Indial his party comrades and other secular opposition parties and majority of Indian civil society not only refuse to accept act made by Mukherjee but they adopted same stance which we have adopted always in such case here in Pakistan.
Their stance is that RSS is adroit at gaining legitimacy through inviting those who have secular and liberal stance on different issue particularly on question of inclusive nationalism.
Sectarian organizations are Adroit at gaining acceptability through inviting those who have Liberal and Progressive faces or Masks -Ram Puniyani
Comments
comments
Tags: Al-Qaeda, Commercial Liberals & Fake Liberals, ISIS Daesh ISIL, PMLN, Religious extremism & fundamentalism & radicalism, Sectarianism, Shia Genocide & Persecution, Sipah-e-Sahaba Pakistan (SSP) & Lashkar-e-Jhangvi (LeJ) & Ahle Sunnat Wal Jamaat (ASWJ), Takfiri Deobandis & Wahhabi Salafis & Khawarij, Taliban & TTP, Terrorism