New Chief of TTP: Takfiri Alliance is uniting again In Pakistan – Muhammad Aamir Hussaini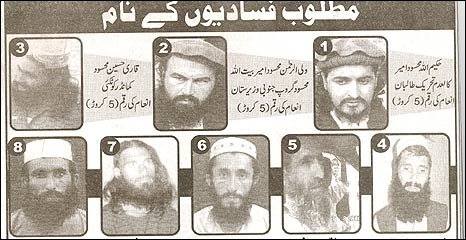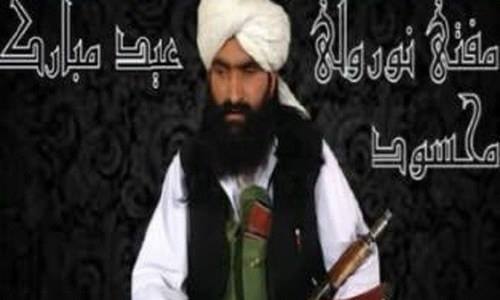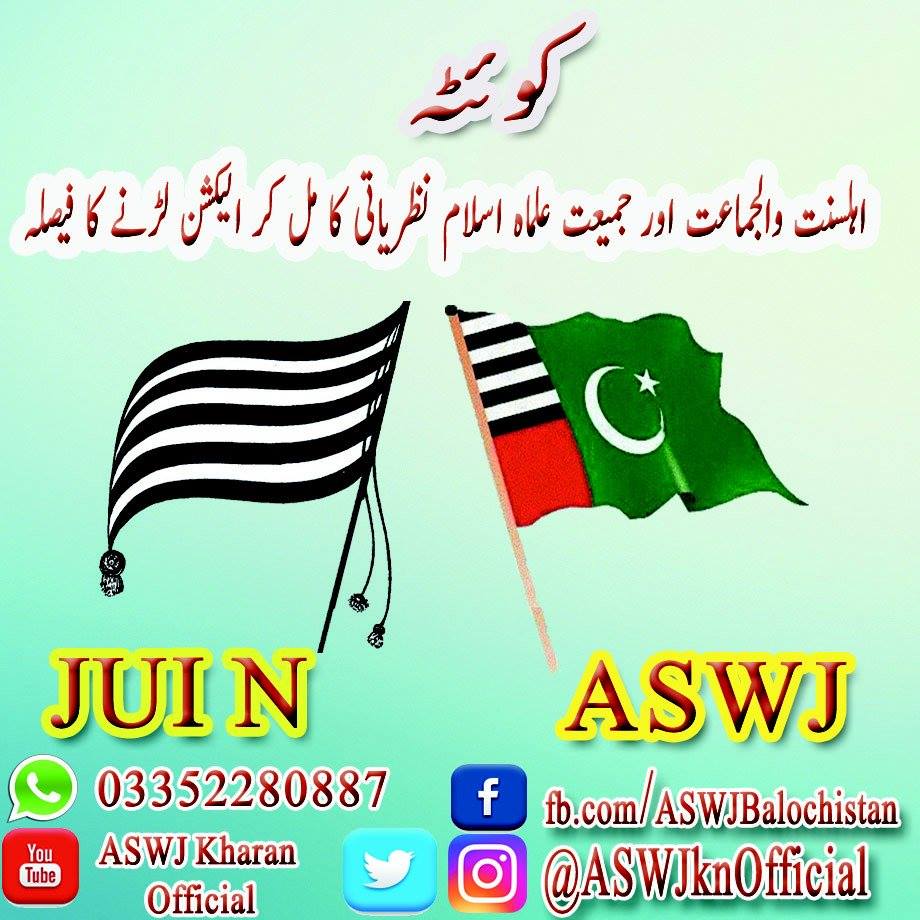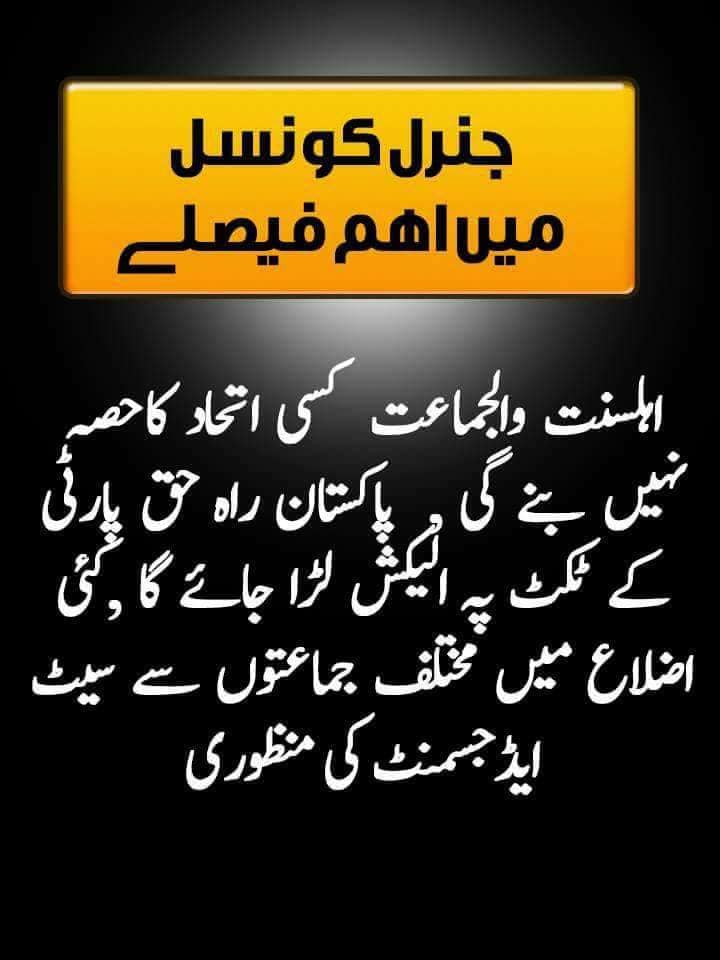 The Movement of Taliban in Pakistan, a Takfiri Deobandi terrorist organization has confirmed the death of Mullah Fazullah, Head of the TTP in US Drone attack along with his four other comrades and Mufti Wali Noor Mehsood will be new Emir(Head) of TTP.
The TTP sent a press statement to AFP (A French News Agency) yesterday that announced Fazlullah's death, and the appointment of Wali as his successor and Mufti Hazmatullah as his deputy Emir. All TTP factions and leaders swore allegiance to Wali, according to the statement.
US killed Mullah Fazalullah through a Drone attack in province of Kunar,Afghanistan on June 13,2018. Mullah Fazalullah was 3rd Emir of TTP and he was chosen as Emir of TTP after killing of Hakeemullah Mehsud in Drone attack. But his selection as head of TTP had become reason of split of TTP in many factions.
In a statement sent to AFP news agency the spokesperson of Takfiri Deobandi lethal terrorist organization TTP, Mohammad Khurasani wrote,
"It is a matter of pride that all leaders of Tehreek-i-Taliban Pakistan have been martyred by infidels," Khurasani said, referring to Fazlullah's two predecessors who were also killed in drone strikes. The group's shura council elected Mufti Noor Wali Mehsud to replace him."
How Much Mufti Zar Wali Mehsud will be effective in uniting Takfiri Militant forces in Pakistan?
According to provided information by Mufti Noor Wali himself about him, he was borne on 26th June, 1978. So He is 38 years old. First he was admitted in Jamia Darul-uloom Siddiqia, a Deobandi Sunni Hanafi sect religious seminary located at North Karachi. Then He got higher religious education from three other Deobandi sect religious seminaries, Jamia Imadadia,Faisalabad, Jamia Nusratuloom, Gujranwala. He specialized in Hanafi Fiqh and got certificate of Mufti in 1999 from Jamia Arabia Ahsan-ul-Uloom seminary located in Gulshan-e-Iqbal, Karachi. (Jamia Arabia Ahsan-ul-Uloom seminary located in Gulshan-e-Iqbal, Karachi was founded by hatemonger Deobandi Mufti, who always spread hatred against Sufi Sunnis, Shia sect, Christians, Ahmadis, Hindus and secular liberal political forces and support so called Jihad in Afghanistan and Kashmir and never condemned TTP and other Takfiri Deobandi terrorist groups active in Pakistan. He is supporter and promoter of Sipah-e-Sahaba Pakistan aka AhleSunnat Wal-Jamat-ASWJ( both name have been included in list of proscribed organizations by Federal Interior Ministry Islamabad but in fact that organization is fully functional and its 43 candidates are taking part on tickets of Rah-e-Haq Party cover name of ASWJ from different National and provincial constituencies of Pakistan).
In start Mufti Noor Wali Mehsud became sympathizer of banned Takfiri Deobandi organization SSP/ASWJ and according to some his fellow students who were also studying in Jamia Siddiqia Karachi and some were class fellow of Mufti Noor Wali in Jamia Imadadia, Faisalabad and in Nusratuloom Gujranwala that Mufti Noor Wali was great admirer of Maulana Haq Nawaz Jhangvi,founder head of Anjuman Sipah Sahaba Pakistan and other prominent leaders of SSP/ASWJ. Mufti Noor Wali then came under influence of Mufti Nizam-ud-din Shamzai, Head of Jamia Islamia Arabia Banori Town Karachi and joined those Pakistani Deobandi young students of Deobandi religious seminaries, who were radicalized by those Deobandi clerics who were calling government of Tehreek Taliban Afghanistan, a real start of revival of Islamic Caliphate. For such Pakistani young Deobandi Talibs were trained in a training camp established in province of Kunar, Afghanistan. Remember most of newly recruited militant of notorious Takfiri Deobandi sectarian organization Lashkar-e-Jhangvi got lethal training from the said Jihadi training camp and various Deobandi young militants after getting training joined Jaish-e-Muhammad formed by Maulana Masood Azhar under patronage of Mufti Nizam-ud-din Shamzai to wage Jihad in Indian held Kashmir.
After getting military Gruella training Mufti Noor Wali Mehsud joined Tehreek Taliban Afghanistan's militants, who were fighting against Northern Alliance Afghanistan in Mazar Sharif and Jabal-e-Siraj in Northern Afghanistan. When Mufti Noor Wali Mehsud stepped in Tehreek Taliban Afghanistan's fight against Northern Alliance that was the time when Afghan Taliban had suffered heavy losses at the hand of Northern Alliance Afghanistan. Hundreds of young Pakistani Talibs from Deobandi religious seminaries and members of sectarian organization ASWJ joined Afghan Taliban's fight against Northern Alliance Afghanistan and after joining them Taliban not only conquered Mazar Sharif but also captured dozens of villages of Northern Afghanistan having Hazara-Shia majority and they involved there in Shia-Hazara Genocide and capturing their women as slave also.
When Taliban's regime was crushed due to US and its Nato allies forces in Afghanistan and Kabul came under control of newly US and EU backed government then Mufti Noor Wali came back in Karachi Pakistan and again got admission in Jamia Arabia Ihsanuloom Karachi. Here he passed Mufti Course and at last became a certified Mullah.
In fact mostly prominent militants, escaped from Afghanistan after US and its allied NATO forces attack on Afghanistan had taken refuge in many Deobandi religious seminaries and they had started not only re-organize themselves and recruiting new lot of young Deobandi students of religious seminaries but they made successfully intervention in modern colleges and Universities because in Afghanistan not only they had gotten lethal militant training but they had come in contact with Al-Qaeda an global terrorist organization and they brought many Al-Qaeda leaders and militants in Pakistan after US attack on Afghanistan.
Mufti Noor Wali, new Emir of Tehreek Taliban Pakistan is very shrewd and clever Takfiri Deobandi militant activist. He wrote a book titled with ' Mehsud Revolution, South Wazirstan, from British Raj to Us Imperialism' ( Inqlab-i-Mehsud,South Wazirstan , Farangi Raj Se Amerki Samraj).
This book was published in Barmal district of Afghan province Paktika in November,2017.
In this book Mufti Noor Wali Mehsud revealed and first time officially admitted the role of TTP in suicide bombings on procession of PPP for reception of Shaheed Mohtarma Benazir Bhutto-SMBB at Karsaz Bridge, Karachi, of involvement in martyrdom of SMBB outside Liaqat Bagh Rawalpindi. He described in the book, that TTP had set up its stronghold in Pakhtun dominated areas in Karachi and not only they started killings of non-Deobandi anti-Taliban religious communities particular Shia and Sufi Sunnis, Ahmadis and others but he admitted in that book that TTP was involved in suicide attack on Shrine of Hazrat Usman Marvandi, Lal Shahbaz Qalandar at Sehwan Sharif, Sindh.
Mufti Noor Wali Mehsud admitted that he had took part in fight against Pakistan Army in South Wazirstan when Pakistan Army started military Operation, called Operation Zarb-e-Azb.
He made interesting revelation about story of radicalization of young deobandi Mehsuds from 2001 to 2017 in South Wazirstan,their role in the fight in Afghanistan, forming of militant groups in South and North Waziristan, their subversive attacks and profiles of their leaders killed in military operations and drone attacks.
He admitted that Karachi Operation dismantled Taliban network in Karachi. Details given in her book narrates successful story of wiping out Takfiri-Debandi militant network in FATA, Karachi, Sawat and other parts of the country which negates impression of being Uniform behind Talibani sectarian terrorism created by Pakistani Commercial Liberal Mafia trough their analysis and Op-Ed articles appeared in English national and international Press and a sustained campaign marginalizing role of security establishment against sectarian and religious based terrorism in Pakistan.
News agencies reporte that New chief of TTP hails from Gorgoray area of Sararogha tehsil and belongs to Mechikhel, a sub-clan of the Mehsud tribe. He also remained a qazi (judge) of Sharia court established by Baitullah Mehsud.
With the appointment of Mufti Noor Wali Mehsud the leadership of TTP has returned to radical Takfiri Deobandi militants from Mehsud tribe in its home base South Waziristan as Fazlullah was from Swat. And Mufti Zarwali due to its religious and sectarian credentials has more sympathies in circles of Deobandi militancy and he can play more effective role in uniting different sections of Deobandi Militancy and pose more lethal threats not only to Pakistan Military, Paramilitary organizations but to Secular liberal political parties, prominent Sufi Sunnis, Shia Clerics and other top professional high profile targets due to their non-deobandi religious identity.
Recently banned just in papers ASWJ/SSP mother of all Takfiri Deobandi militancy and tendencies active in South Asia in general and in Pakistan in particular have fully revived itself all over the country due to non-implementation of anti-extremism and sectarianism policies like National Action Plan, selective implementation of actions demands Fourth Schedule List and allowing proscribed organizations to work either under banner of same proscribed name like ASWJ or cover name like Rah-e-Haq Party.
Leadership of banned ASWJ rejected MMA, a religious political Parties Alliance and announced to contest Election 2018 independently under banner of Rah-e-Haq Party, a cover name of #ASWJ. Leadership of Takfiri Deobandi network from ASWJ to JUI-f far right Deobandi religious political faction split from JUI-F and from JUI-S , headed by Maulana Sami-ul-Haq head of Talibani Jihadi University Jamia Haqqania are criticizing JUI-F and its head Maulana Fazal-ur-Rahman due to inclusion of Tehreek Islami, Shia center right Party headed by Shia political leader Molvi Sajid Ali Naqvi. Because according to Takfiri Sectarian Deobandi organizational networks are running campaign of declaring Shia as Infidel and non-Muslims sect by Parliament as Parliament had declared Ahmadis Non-Muslim sect in 1974. They demand legislation from Parliament against Shia same which was made by General Zia-ul-haq in 1979 against Ahmadis and then passed by non-party elected parliament through voting in support of 8th Amendment in constitution of Pakistan.
Due to failure in declaring Shia community non-Muslim through Parliament Takfiri Deobandi sectarian network started violent campaign against Shia and peace for all culture, which is integral part of indo-Muslim subcontinent civilization emerged due to interaction between followers of different sects and religions after journey of hundreds of years. And this violent campaign has created Takfiri Deobandi militancy not only in Pakistan but all over the South Asia.
On other side Red Mosque Takfiri Deobandi Birgade has become again active in Capital city of Islamabad under leadership of Molvi Abdul Aziz.
Such sectarian Takfiri Deobandi Ideology based network are fully function in the country and they provide great support TTP, ISIS, LeJ type militant lethal groups in radicalizing young Deobandi minds and paved way for their recruitment in such groups.
Recently LeJ has distributed a threatening letters in interior Sindh, which warned Shia community that LeJ will attack on every Imambargah, Shia Mosques, their mourning gatherings and prominent Shia persons and clerics.
Same threats through letters and SMS messages were sent to prominent from Shia community living in Lahore allegedly by Lej affiliated to ISIS.
In coming days threats to Sufi Shrines, Imambargahs, Shia and Sufi Sunni Mosques, Shia and Sufi Sunni , progressive secular democratic dissenting voices may be increased and attempts to attacks on anti-Taliban forces will be organized more and more.
State , civil society, political forces and victim communities of Takfiri fascists forces should make such strategy which not only help in wiping out TTP type lethal groups but prove helpful in meeting ideological death of Takfiri-sectarian propaganda and activities.
Comments
comments
Tags: Al-Qaeda, Commercial Liberals & Fake Liberals, ISIS Daesh ISIL, PMLN, Religious extremism & fundamentalism & radicalism, Sectarianism, Shia Genocide & Persecution, Sipah-e-Sahaba Pakistan (SSP) & Lashkar-e-Jhangvi (LeJ) & Ahle Sunnat Wal Jamaat (ASWJ), Takfiri Deobandis & Wahhabi Salafis & Khawarij, Taliban & TTP, Terrorism