LUBP condemns the Criminal Apathy of the Punjab Government to the Model Town Massacre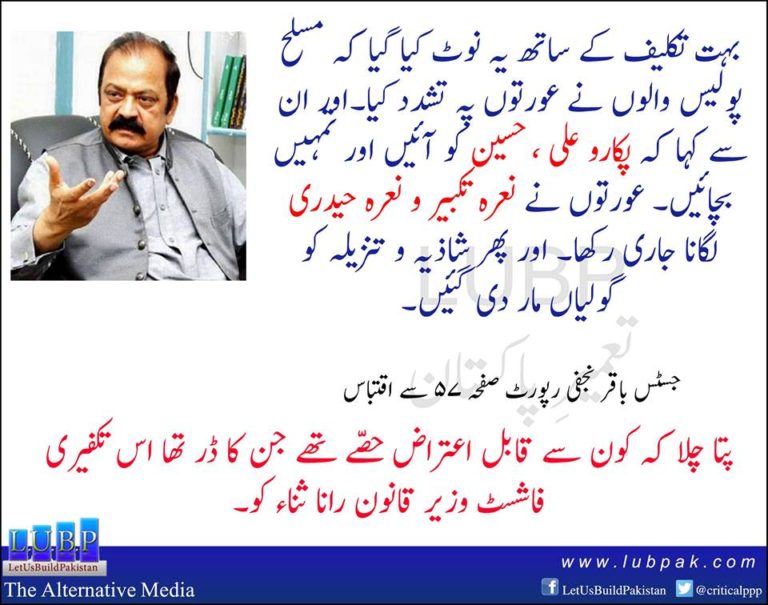 On a fateful day in June, 2014 over one hundred anti-Taliban Sunni activists of PAT were dragged out of a private office and massacred by the Punjab police. A Judicial inquiry report has assigned the blame to Rana Sanaullah, the Punjab law minister and Shahbaz Sharif, the Punjab chief minister. They had planned and facilitated this massacre to crush the growing anti-Taliban sentiment in Punjab as well as the growing alliance between Sunnis, Shias, Christians and Hindus against Takfiri Deobandi fascism.
As Saudi Arabia's proxy government in Pakistan, the PML N dominated by the Sharif family are the biggest supporters and backers of Takfiri Fascism.
It is now January 2018 and LUBP is dismayed at the media blackout of the Combined Opposition protesting the Model Town massacre.
We have written and will continue to highlight how a section of Pakistan's commercial liberal Mafia not only supports Takfiri Fascism but his heartlessly mocking its victims.
Comments
comments