Who are behind Shaheed Benazir Bhutto's murder? – by Peja Mistry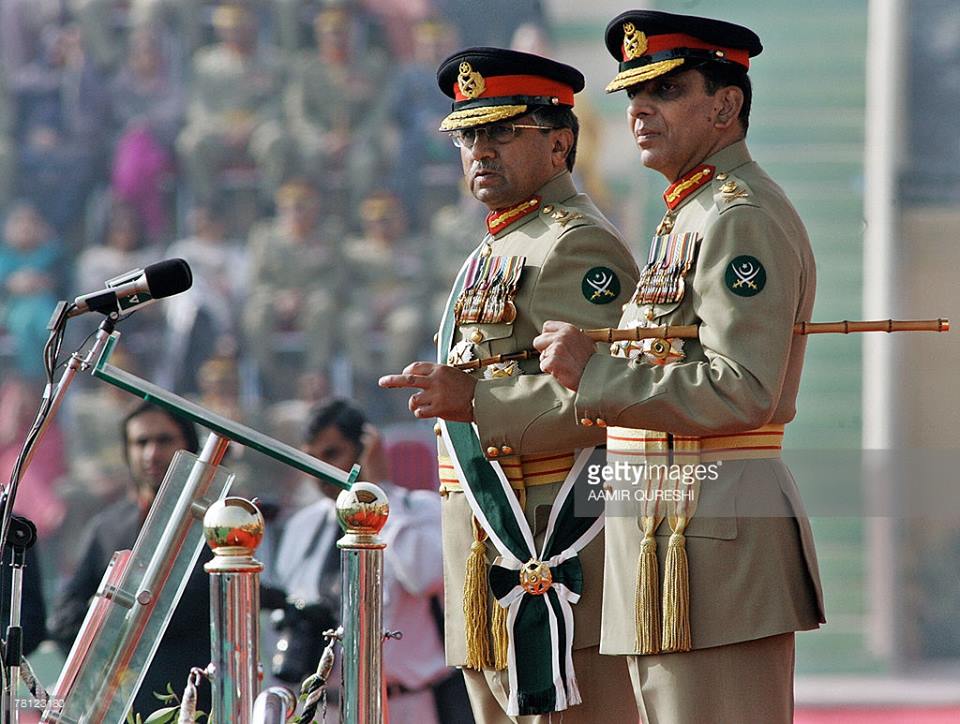 Ten years have passed since the death of Shaheed Benazir Bhutto, in these ten years a lot have been revealed and a lot more is still hidden. In 2009, I wrote an article exposing how General Kyani planned with Iftikhar Muhammad Chaudhary to oust Pervez Musharraf.
Those four and half hours when General Kyani allegedly detained Iftikhar Chaudhary in Rawalpindi's COAS house, they actually chalked out the complete plan on how to get Musharraf. This has now been confirmed even by Aitzaz Ahsan and also all the anchors in Pakistan's electronic media tell the full story of the "Get Musharraf" plan.
However it is not that easy to unearth the whole plan of Benazir Bhutto's murder. United Nations investigative team failed because the military security agencies did not co-operate. (It is interesting that the Baqar Najafi's report concludes exactly the same result that United Nations Investigative report concluded, just like military agencies did not co-operate with UN team, similarly Punjab Police did not co-operate with Baqar Najafi's commission).
Asif Zardari was able to find out the whereabouts of Osama Bin Laden, but he could not expose the real murderer of Benazir Bhutto. This can tell you how much secrecy would have been kept in this case by the military authorities.
Just before five days on 27th December,2017, Bilawal Bhutto once again reiterated that Musharraf was behind his mother's murder. There is no question that as sitting Don it would not have been possible in ordinary circumstances, that such a big plan gets executed without the approval of the Don.
But I would like here to raise few questions which can lead to the real planner of SMBB's murder. Let me reiterate that the way Pakistan's establishment mafia works, there is no question that the sitting Don is the one who calls all the shots.
From K, R Sh to Q B there has not been any doubt that who is the Don. But the last two years of Pervez Musharraf's tenure were not an ordinary years in the life of the Don. We already know that K planned the ouster of Musharraf and used Iftikhar Chaudhary, media channels like Geo/Dawn and fooled the vast majority of the general public. And there is no doubt that Judicial movement indeed resulted in the restoration of democracy and getting rid of the mad dictator of 21st century.
But people of Pakistan paid the ultimate price for the democracy in the shape of loss of the Benazir Bhutto. It should not be hard to connect the dots of Benazir Bhutto's murder which can lead to K and his cronies.
We must first understand that in his last two years Pervez Musharraf had lost most of his authority as the Don of the mafia. There were several reasons for that. We must remember that Pervez Musharraf survived the murder attempts. As the President he was completely cornered and was forced to appoint K as his Vice Chief in the end.
We must also remember that the most powerful takfiri section of the Gs was not only unhappy with Musharraf but in the last two years Musharraf had become a direct target of these the disgruntled members of takfiri terrorists who considered him responsible for Laal Masjid operation.
On the fateful evening of 27th of December 2007, G K would have been the in-charge of operation Benazir Bhutto murder. It is not to say that Musharraf did not know what is going to happen. It is a known fact that he did warn Benazir Bhutto about this.
He however could not know the whole plan or its execution date. He was caught off guard on 27/12. Pervez Musharraf however can prove to be the key witness in any independent and powerful inquiry commission.
Comments
comments
Tags: Al-Qaeda, Asif Zardari, Benazir Bhutto, Commercial Liberals & Fake Liberals, ISIS Daesh ISIL, PPP, Religious extremism & fundamentalism & radicalism, Sectarianism, Sipah-e-Sahaba Pakistan (SSP) & Lashkar-e-Jhangvi (LeJ) & Ahle Sunnat Wal Jamaat (ASWJ), Takfiri Deobandis & Wahhabi Salafis & Khawarij, Terrorism