Bilawal encouraging stance against the backstabbing Sharifs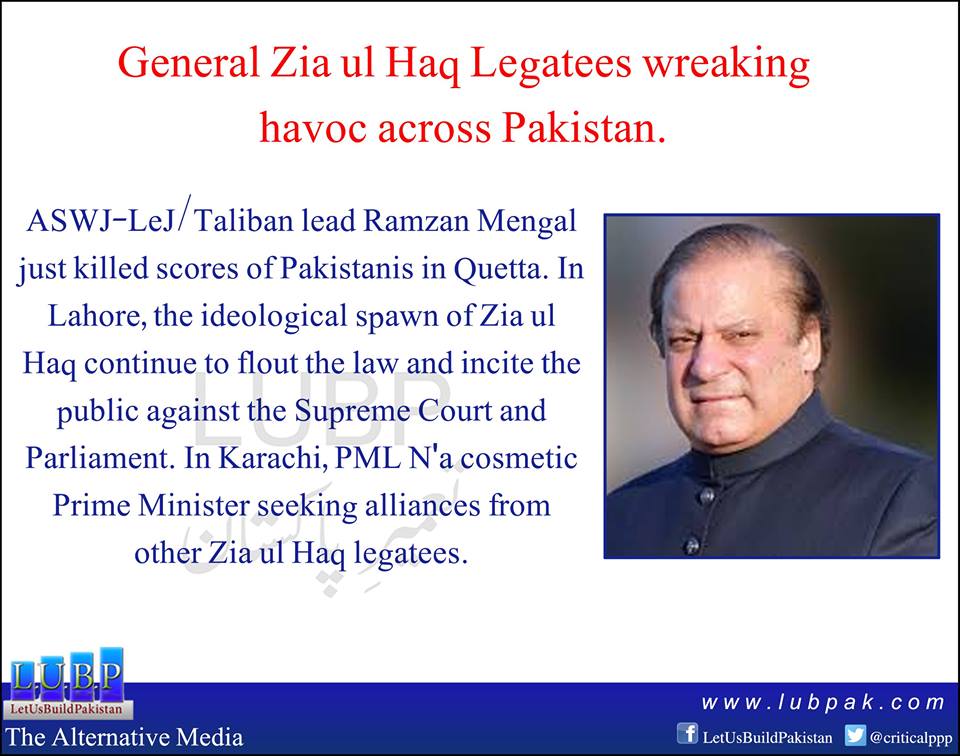 It was heartening to see Bilawal Bhutto Zardari stepping away from Zardari's tendency for the short sighted expedient deal. Instead, he took on the corrupt Sharif's head on.
Bilawal called out the Sharifs for their perfidy and reminded Pakistan that the massacre of Model Town will not be forgotten. Under Zardari, the PPP was reduced to a spent, regional party. Under Zardari, the order of the day was apathy, incompetence and painful compromises with the disgusting Sharifs.
This project of compromise was hatched by the civil society wing of the PPP under Sherry Rahman and Raza Rabbani. These characters have no roots in the masses and but are vital cogs to support the deleterious interests of foreign agendas in Pakistan.
Linked by NGO, embassy and Nawaz Sharif funding, this civil society Mafia are the termites within the PPP and within Pakistan. They extend to PPP-haters like Najam Sethi, the architect of PPP's earlier surrender to the PML N. Young and upcoming writers and journalists are quickly taken under the wing by this Mafia and encouraged to propagate bs such as MNS being "anti establishment"!
Bilawal has thankfully stepped away from supporting backstabbing thugs like the Sharif family. This is a positive development as is the fact that this was done in Chiniot.
Comments
comments