Why Shia Human Rights Activists are being made enforced Missing?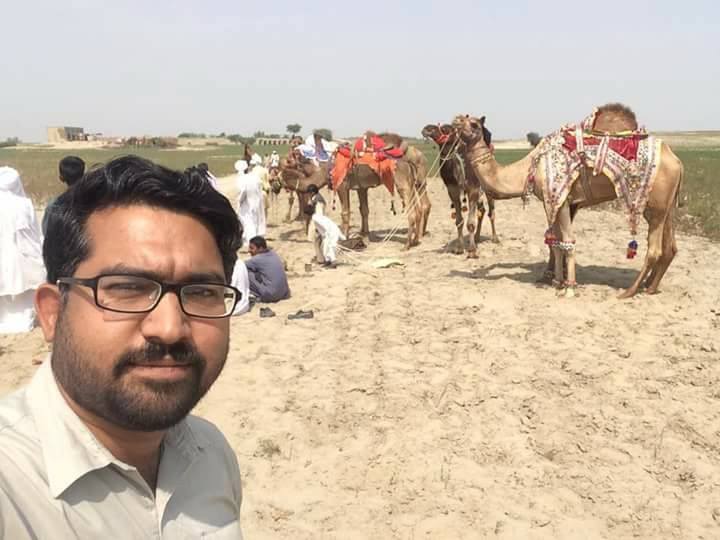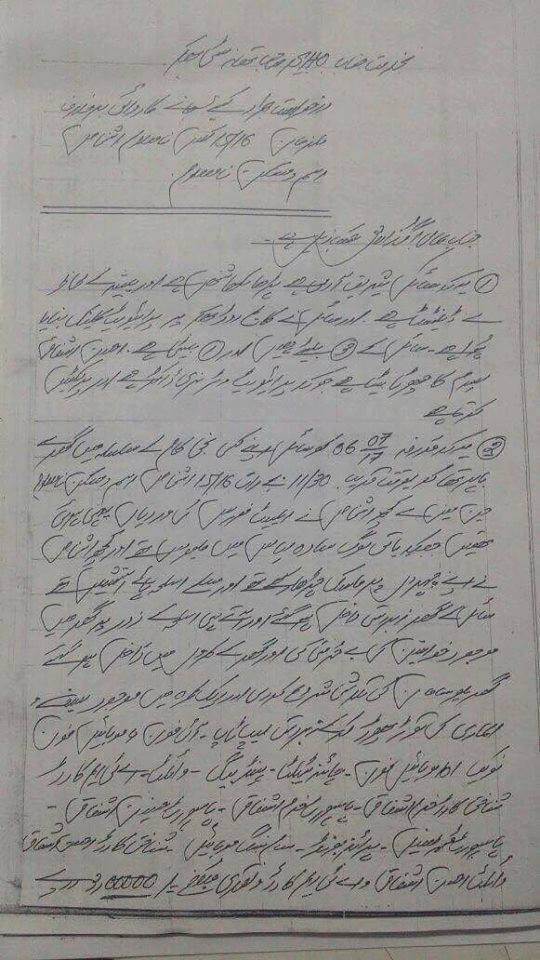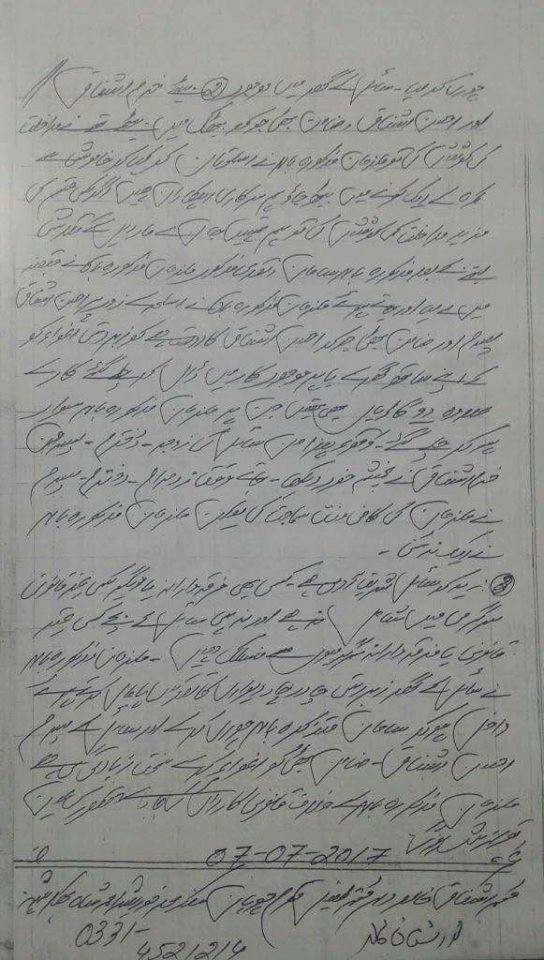 In Punjab,province of Pakistan (where PML-N is ruling which is so inclined toward banned Takfiri Deobandi terrorist organization #ASWJ/SSP aka #LeJ ) 28 years old Ahsan Ashfaq , veterinary doctor by profession (a Shia human rights activist and former student leader of Shia student organization Imamia Students Organization-ISO) has been picked up by intelligence and security officials on 6th July,2017 from his house at Bhakkar city. He is now enforced missing and Bhakkar Police is denying to register FIR of his enforced missing.
Near about 15/16 armed persons wearing masks and some in Punjab Elite Force uniform entered our house by force and they have no search warrant and even they did not tell us their department except they were saying that don't intervene in their actions because they are security officials. They disgraced women of my family and pushed them hard. They broke locks of cupboards and drawers during searching and they looted laptop,mobile phones, valets and some other documents and they picked up my son Ahsan Ashfaq and his friend Zamin Bhatti (who had come here to see my son and he is friend of Ashfaq. Later Zamin Bhatti has been quit and he has returned home but is denying to tell any thing on the record due to fear of his security of life.).I submitted an application at that night to city Police Station Bhakkar but Police is not registering FIR of enforced missing of my son allegedly by law enforcement agencies. No security institution is ready to admit that my son is in its custody', said Ashfaq Khalid Chohan, father of Ahsan Ashfaq.
'This is not first Shia human rights activist who was picked up and enforced missing but there are dozens of Shia human rights and political activists are enforced missing from all over the country and this is due to so called (undeclared but fully implemented) balancing policy adopted by federal and provincial governments particularly PML-N's government at federal , Punjab and Baluchistan', says Gul Zehra Rizvi, Islamabad based human rights activist.
Government and powerful pro-Takfiri and inclined to Saudi Arabia's ruling elite lobby in security establishment is involved in harassing , making enforced missing and using newly formed Anti Cyber Crimes Act, Pakistan Protection Act etc against those intellectuals, religious scholars, human rights activists,political workers even innocent citizens of Pakistan who are criticizing government's decision to join sectarian Saudi led military coalition, issuing NOC to former COAS Raheel Sharif and mainstreaming banned faith based militant organization, Projection of killers of 80000 Pakistani citizens on media like interview of Ehsanullah Ehsan spokesman of Jamatulahrar and calling him son of the nation by ISPR etc',alleged Gul Zehra Rizvi.
First this government made ineffective and failed National Action Plan when they made false cases against Sufi Sunnis and Shia pro peace religious scholars under Anti amplifier Act just reciting Darood and Slam on Prophet Peace Be Upon Him and Ahlebait and arrested dozens of Sufi Sunni scholars while allowed leadership of banned Takfiri Deobandi organization #ASWJ roaming freely and making hate speeches against Shia, Sufi Sunnis, Christian, Hindus and Ahmedis. Then they stated to drive mainstreaming of banned and pro-Taliban organizations project and federal interior minister Ch,Nisar, Punjab Law Minister defended their meetings with Banned Takfiri and so called Jihadist leaders. They did not implemented recommendations mentioned in Justice Qazi Esa's report on Quetta incident. Powerful Takfiri Deobandi lobby in Pakistani state institutions is driving force behind 'Shia genocide' in Pakistan and now enforced disappearance of Shia and Sunni activists are being made to counter growing opposition of Saudi intervention in Pakistan by masses', said Haider Javed Syed, former Editor of daily Mashriq Peshawar and renowned columnist.
Enforced missing of political activists, Human rights workers, intellectuals, writers from Baluchistan, Sindh, KPK, Punjab and other areas of the country are on rising and human rights organizations say that security and intelligence agencies are involved in this. There are hundreds of cases of enforced missing persons are pending in courts and still this extra-judicial and against the law practices can not be stopped by elected democratic governments at federal and province level.
Comments
comments