Khurram Zaki – 1976-2016 Journalist, activist, scholar father and friend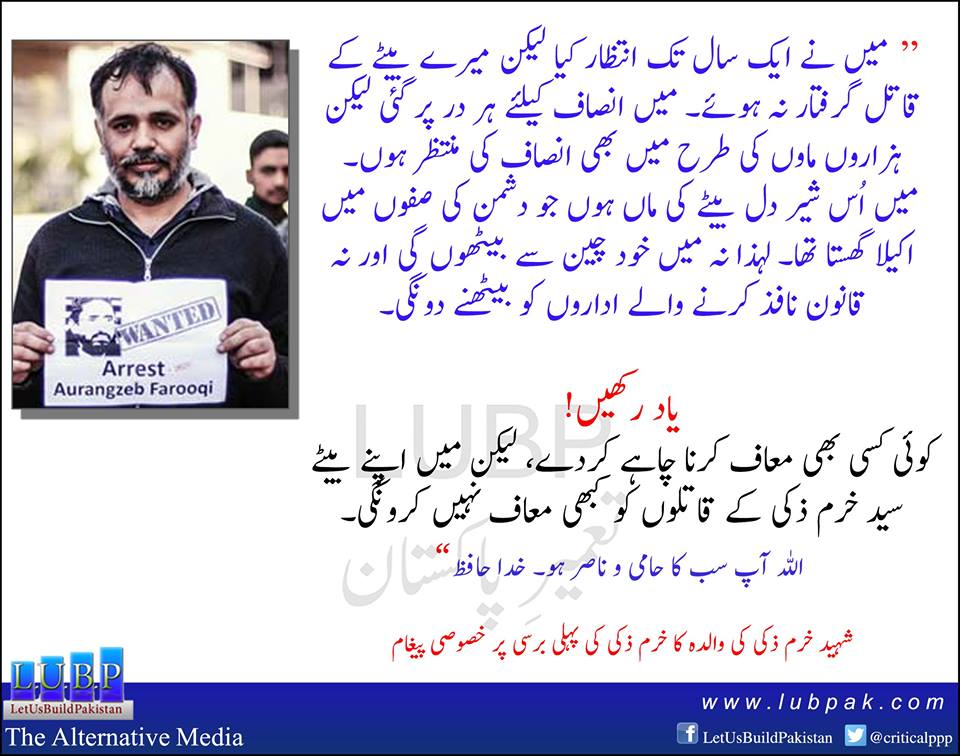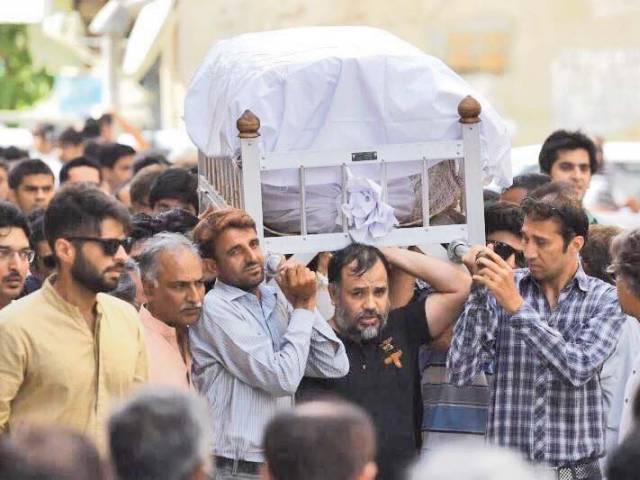 A year ago today, Pakistani journalist Khurram Zaki was murdered by Deobandi militants, in an age where press freedoms are under threat all over the world his legacy is an inspiration
I first encountered Khurram Zaki in a video that was widely circulated on social media. In it, Zaki took on one of Pakistan's most powerful Deobandi preachers, Israr Ahmed, using his extensive knowledge of Islamic texts and religious history to demolish the cleric's extremist arguments from within. The video made Zaki famous, it also make him a target for groups like Tehrik-e-Taliban, Ahlus-Sunnah-Wal-Jammah and Lashkar-e-Jhangvi – all banned organisations that nevertheless continue to hold considerable influence over congregations and political figures alike in Pakistan.
Shortly afterwards I invited Zaki, then working as a producer/director for a current affairs programming at One TV, to join me as a contributor and then editor on the Let us Build Pakistan (LUBP) blog – a platform I joined in 2012 to expose corruption and collusion with religious extremists amongst Pakistan's political elites. He continued to write for LUBP until the day he was murdered by gunmen unknown assailants while drinking chai at a café in Karachi.
The Rolling Stones wrote Street Fighting Man for '60s activist Tariq Ali, but the song applies just as much to Zaki. He was an expert in Manazara – a South Asian form of religious debate that is rooted in texts rather than inflammatory rhetoric and had a unique ability to argue for liberalism, pluralism and human rights from within the Islamic intellectual tradition. He knew both the language (Urdu) and detail of religious texts and could hold his own in this form of debate. This is what made him a hero amongst those who opposed religious extremism and such a threat to the credibility of the Takfiri clerics whose selective and mendacious readings of Islam could not stand up to Zaki's fierce intellect and mastery of argument.
Unlike the liberal elites of Karachi and Islamabad, whose Westernised education leaves them unable to communicate with the man on the street, Zaki was able to take on the hate-mongers on their own turf, exposing their hypocrisy, lack of knowledge and downright lies by recourse to arguments that resonated with ordinary Pakistanis because they were rooted in the cultural and religious traditions of the country and its people.
Zaki's courage was not limited to his words or writings. He was always prepared to put his personal safety on the line for his belief in a tolerant, pluralistic Pakistan that respects the rights of Christians, Shias and Hindus. In 2015, Zaki and his group of 20 civil society activists stared down a mob of 2,000 ASWJ-LeJ fanatics staging a hate rally in the heart of downtown Karachi. Despite the fact the group he was protesting against is banned under Pakistani law, it was Zaki and his band of activists who were arrested. The arrest was a warning from the authorities – mend your ways and stop stirring trouble because the Pakistani state will not protect you.
Zaki, thought, was constitutionally incapable of letting intolerance and injustice go unchallenged. His Shia faith, and the example of the Prophet's grandson Hussain, who sacrificed his life in the massacre at Karbala rather than submit to a tyrant, inspired Zaki to shout louder and fight harder even as the threats against him grew. Facebook and Twitter accounts associated with the fanatical preacher Shamsuddin Amjad of the Jamaat-e-Islami Pakistan and with the Sipah-e-Sabha (a group banned as terrorists in both Pakistan and the United Kingdom) began issuing threats against him. Posters with his name and photo began circulating, encouraging attempts on his life.
His friends, myself included, begged him to leave Pakistan but self-preservation was not a priority, only truth was. He remained committed to his activism and to the dream of the peaceful, pluralistic nation envisioned by Pakistan's founder, Mohammad Ali Jinnah. His uncompromising stances put him as much at odds with Pakistan's jejune liberals as with the mullahs. In spite of clear threats the government and the security establishment typically abandoned him and there were no NGOs working feverishly to secure him asylum or make him an international cause celebre, as was done for activists facing far less in terms of tangible threats.
When the end came, we were devastated but not surprised. What did astonish us, though, was the outpouring of grief that followed his murder. Even his closest friends and colleagues had no idea how many lives and how many hearts he had touched; political parties, media outlets, human rights groups, celebrities, artists and a new generation of more selfless and connected activists were unstinting in their outpouring of support and praise for a man who could speak truth to power like few others and whose dazzling intellect and fierce courage were matched only by his kindness and love. He left a widow and three children of whom the oldest, Ali, has already taken up his father's mantle as an activist.
One of my most abiding memories of Khurram was of him as coffin-bearer for another slain activist, Sabeen Mahmud. On that day he carried the weight of Pakistan's pain, knowing I am sure, that the same forces that plotted her assassination were also crying out for his blood. A month after Zaki's death, another of his close friends, Pakistan's leading Qawalli (spiritual music) virtuoso Amjad Sabri was also gunned down. Within just one year, the fanatics has robbed Pakistan of three of its brightest talents. I felt the loss of all of them deeply, but losing Khurram was like having a piece of my own heart torn out.
Comments
comments
Tags: Al-Qaeda, ISIS Daesh ISIL, Khurram Zaki, Religious extremism & fundamentalism & radicalism, Saudi Arabia KSA, Sectarianism, Shia Genocide & Persecution, Sipah-e-Sahaba Pakistan (SSP) & Lashkar-e-Jhangvi (LeJ) & Ahle Sunnat Wal Jamaat (ASWJ), Takfiri Deobandis & Wahhabi Salafis & Khawarij, Taliban & TTP, Terrorism