Urgent call for action to stop activities of banned terrorist outfit in Khairpur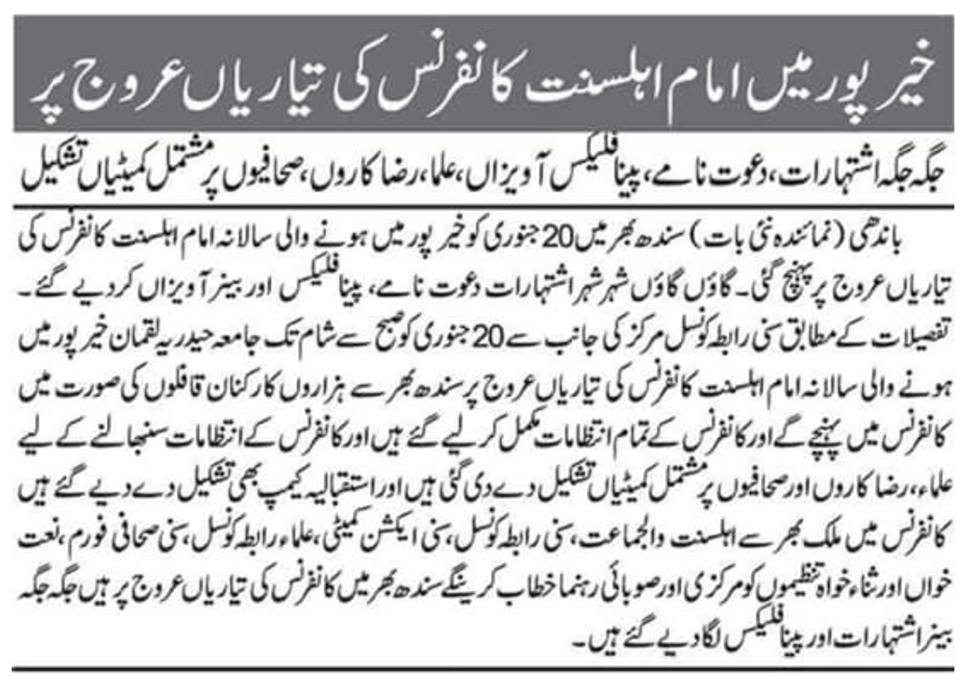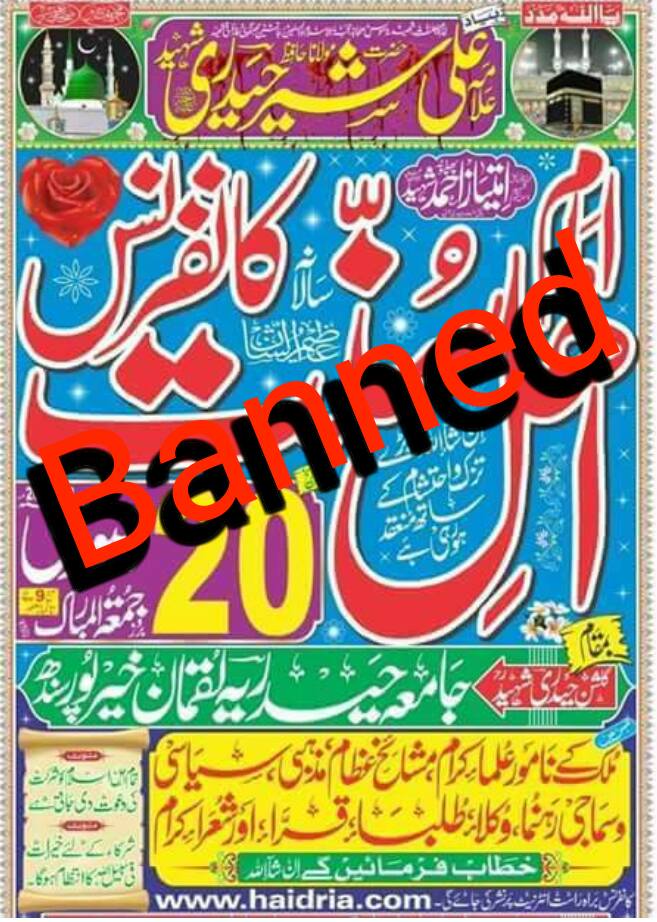 Ladies & gentlemen
I have played my part , now its your turn to put some effort to stop the illegal gathering of banned outfit #ASWJ tomorrow in Khairpur , Sindh . Don't forget , this ASWJ is banned by NACTA published list and as per National Action Plan is NOT allowed to hold any public gathering . Also don't forget the leaders attending the conference (Ludhyanvi , Farooqi et all) are on schedule IV and nominated in saveral murder FIRs including Khurram Zaki's . This terrorist outfit is responsible for more than 80,000 pakistanis including shia , sunni , ahmadi , hindus and christians .
I have spoken with the DC Khairpur Saleem Rajput who said he isn't informed about Aurangzeb Farooqi's attendance . In principle it doesn't matter if Farooqi appears or not ; what matters is that we , the people of Pakistan , will not tolerate anyone making fun of the state , the constitution and the law . If the state has declared ASWJ banned , why is it still allowed to hold the jalsa ? Why its leaders are allowed to roam freely ? Why is it allowed to promote its events ?
So raise your voice for Jinnah's Pakistan .
Urgent Call for Action
Twitter Trend
#StopASWJJalsaKhairpur #EnforceBanOnASWJ
Stop activities of banned terrorist outfits. Stop the ASWJ Jalsa in Khairpur on 20 Jan 2017
Raise your voice on Twitter by tagging @BBhuttoZardari @AAliZardari @CMMuradAliShah @sherryrehman
Raise your voice by calling the following numbers:
DC Khairpur Saleem Rajput 03003249200
SHO khairpur city 03083424546
Chief Secretary Sindh
Muhammad Siddique Memon – 021 99222949-50
Sindh Home Department
021-99211267
Inspector General Police
Sindh 021-99212626-27
DPO Khairpur
Pir Muhammad Shah 0243-9280111
SHO Section B Thana
Lal Bux Dahar 0243-9280113
Comments
comments
Tags: Al-Qaeda, Commercial Liberals & Fake Liberals, ISIS Daesh ISIL, PPP, Religious extremism & fundamentalism & radicalism, Saudi Arabia KSA, Sectarianism, Shia Genocide & Persecution, Sindh, Sipah-e-Sahaba Pakistan (SSP) & Lashkar-e-Jhangvi (LeJ) & Ahle Sunnat Wal Jamaat (ASWJ), Takfiri Deobandis & Wahhabi Salafis & Khawarij, Taliban & TTP, Terrorism