The Pakistanis of Kohat being left defenceless to face Deobandi militancy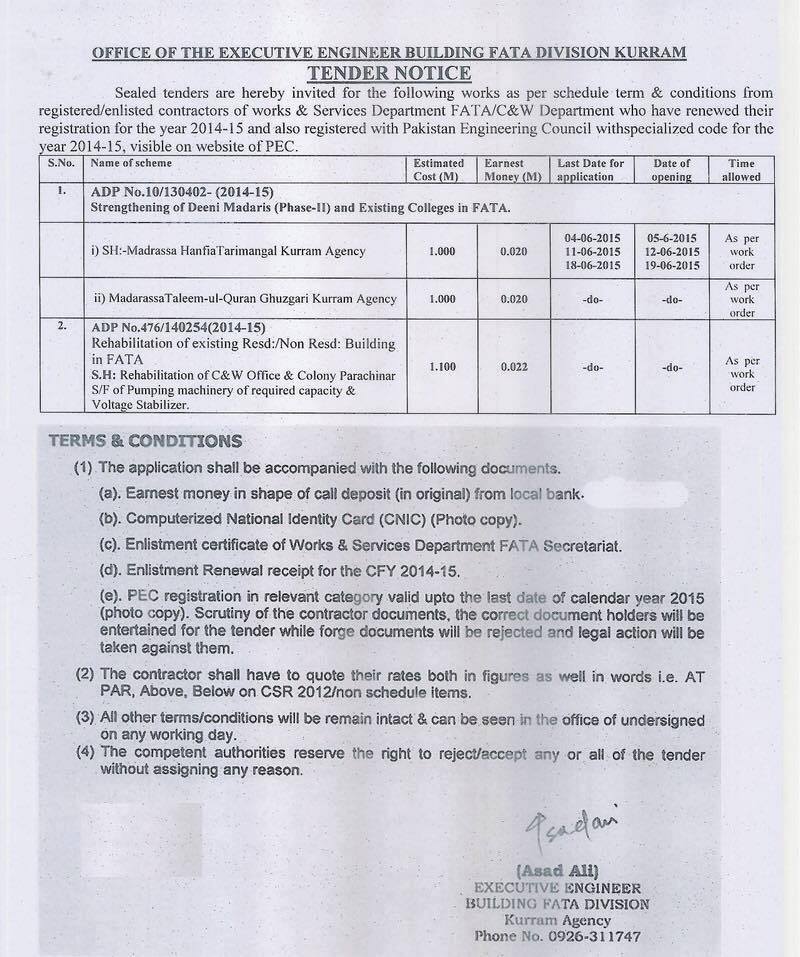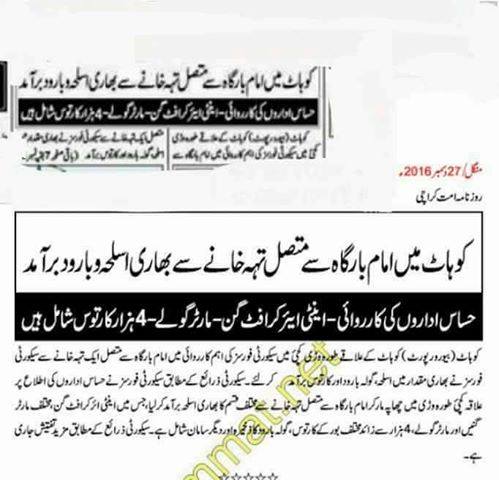 Now this is sinister! Taliban have repeatedly attacked Kasai (a Shia part of Kohat district). These weapons protected and repulsed the Taliban terrorists (more specifically, Deobandi terrorists) and saved this area from mass massacre. Now these weapons are being taken over by the security forces without no protection against the similar Taliban attacks in future. Mulla-Militant-Militarty alliance goes no. Shias in Kasai are being left exposed by the state to the existential threats that the Deobandi militants pose them.
The Above paragraph has been taken from the Facebook wall of renowned writer Dr. Farhat Taj who is known for her brilliant analysis on Deobandi terrorism and extremism in Pakistan and its root causes. She is a renowned writer and is known for her articles against the Taliban and their backers.
Someone in Kurram Agency (FATA) shared this official order. It shows that the government of Pakistan is spending Rs 2 millions on building large madrases in the minority Sunni areas (Teri Mangal and Ghoz-garhi- Muqbal area) of the Shia dominated Kurram. These Sunni areas are already stronghold of anti-Shia groups, SSP and LJ and have been involved in sectarian clashes in Kurram in the recent past. These minority Sunni areas are extremely poor and backward.
They need schools, hospitals, roads and water supply schemes, not madrases, which are already in abundance in this area. Why do Pakistan army build madrases here when it know madrases have been involved in sectarians violence in Kurram (FATA remains under the army's control)? 2ndly, on one hand the army claiming to be running operations against terrorists, and on the other hand it is building more nurseries for grooming of sectarian and extremist mindsets. When will Pakistan army stop its double dealing on JIhadi violence? When will it stop using Pashtun areas as terror sanctuaries.
Comments
comments
Tags: Al-Qaeda, FATA, General Zia-ul-Haq, Haqqani Network (Haqqani Taliban), ISIS Daesh ISIL, Military Establishment, Nawaz Sharif, Shia Genocide & Persecution, Sipah-e-Sahaba Pakistan (SSP) & Lashkar-e-Jhangvi (LeJ) & Ahle Sunnat Wal Jamaat (ASWJ), Takfiri Deobandis & Wahhabi Salafis & Khawarij, Taliban & TTP, Terrorism