Erdogan's Son-in Law involved in oil trade with Salafi & Deobandi Terrorists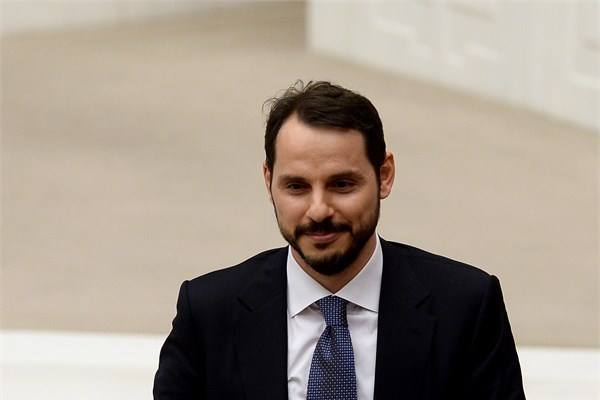 On Monday Wikileaks published a searchable archive of the 58,000 leaked emails from Turkey's energy minister and son-in-law of Turkish President Recep Tayyip Erdogan, Berat Albayrak.
The emails contain vast amounts of evidence linking Albayrak to the disgraced Turkish company Powertrans, which has been profiteering from ISIS-smuggled oil from Syria. Despite a bill signed in November 2011 that prohibited the transport of oil in and out of the country by road or railway, Powertrans were given exclusive access for the transit of oil, which was used to take advantage of cheap oil reserves obtained by ISIS.
Albayrak was found to be recommending Powertrans staff, in addition to overseeing the salaries of Powertrans workers. Albayrak had firmly denied any links to the company in all correspondence with the media before these emails were made public.
Last year Turkish writer and member of the Republican People's Party, Eren Erdem, was arrested on treason charges after accusing the leader of profiteering from ISIS oil in addition to smuggling sarin gas across the border to Syria. Erdem showed before the Turkish parliament a case where investigations leading to the arrest of 13 potential Turkish ISIL-members were made, but later inexplicably dropped. Despite nobody being able to invalidate the evidence to back up Erdem's claims, he may be imprisoned for life.
The Albayrak emails give credence to the claims of the US Secretary of Terrorism and Financial Intelligence made back in October 2014. David S. Cohen, who is now deputy director at the CIA said:
"According to our information, as of last month, ISIL was selling oil at substantially discounted prices to a variety of middlemen, including some from Turkey, who then transported the oil to be resold. It also appears that some of the oil emanating from territory where ISIL operates has been sold to Kurds in Iraq, and then resold into Turkey."
Source:
http://wikileaksdecrypted.com/berat-wikileaks-turkey-erdogan-isis/
Comments
comments