Daughter of Abdul Wahid Baloch, Hani Baloch needs your support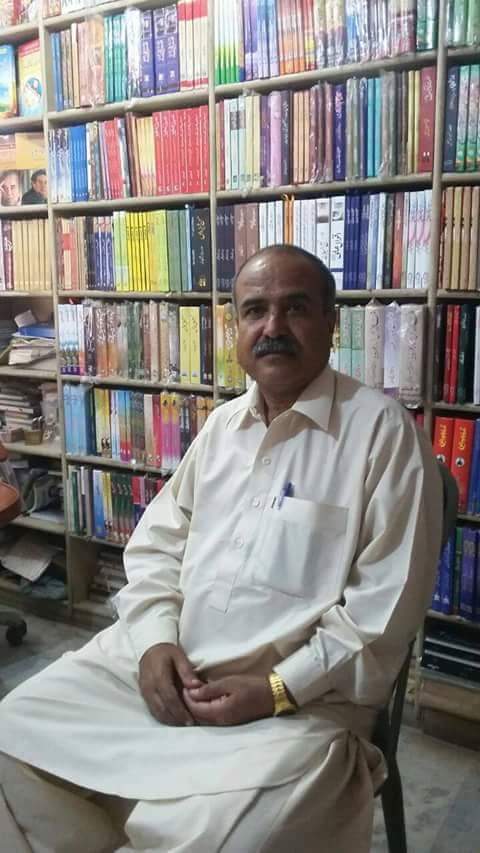 Dear friends,
Daughter of #AbdulWahidBaloch Hani Baloch needs your support for early recovery of her father, raise your voice, convey your message to concerned authorities.
The Human Rights Commission of Pakistan (HRCP) has expressed grave concern over the suspected enforced disappearance of social activist Abdul Wahid Baloch who he was travelling from Mirpurkhas to Karachi on July 26.
A statement issued by the Commission on Saturday said: "HRCP is alarmed over the reported enforced disappearance of social activist Abdul Wahid Baloch. His whereabouts have not been known since July 26 when he was offloaded from a passenger van, headed to Karachi from Digri town in Mirpurkhas district.
"According to Abdul Wahid's family, he was travelling with a friend. At a toll plaza at Super Highway, in the jurisdiction of Gadap police station, two men in plain clothes stopped the can and checked identity papers of the passengers.
According to the family, upon looking at Abdul Wahid's identity card, they asked him to show them his phone. After examining the phone, they asked him to come out of the van. Reportedly, another man in uniform was also present there.
The men reportedly instructed the van driver to leave immediately. Abdul Wahid's friend saw him being taken to a blue vehicle, which then drove away.
"There is a police station and a Rangers checkpost right next to the toll plaza from where Abdul Wahid was taken away.
The proximity of the place to the police station and the checkpost and the manner of his abduction lend support to the family's contention that Abdul Wahid has become a victim of enforced disappearance.
"Abdul Wahid is a social activist, who has organized several Balochi literary, musical and cultural events.
HRCP has grave concern for his safety and urges his immediate recovery. If there is any reason for proceeding against Abdul Wahid, or any citizen for that matter, it must be done in accordance with the law. If indeed there is evidence of any wrongdoing against him, it must be produced in a court of law and due process ensured.
"The continued reports of citizens being whisked away by law enforcement personnel are exceedingly worrisome for the people and must be brought to an end forthwith. HRCP believes that the despicable practice can be ended only by taking away impunity for the perpetrators."
Comments
comments