A Threat to American Heritage – by Muhammad Faisal Younus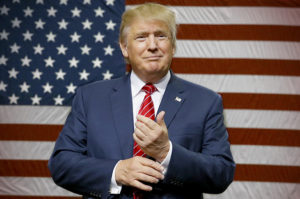 On the evening of the Democratic National Convention (DNC) at the Wells Fargo Center in Philadelphia, an incident left the audience surprised. Participants in the conference hall were amazed to see a Muslim couple walk onto the stage. This Muslim couple were the parents of martyr Humayun Khan. Humayun Khan was a Muslim American Captain of the U.S. Army who lost his life during the Iraq war and was awarded the Bronze Star and Purple Heart awards; both are the highest military awards in the United States. The Khan family was awarded the Gold Star award for their momentous sacrifice. Humayun's father, Khizr Khan, addressed the audience about his son and rebuked the Republican nominee for president, Donald Trump. His phenomenal speech delivered the last nail in the coffin of Donald Trump's election campaign, which is actually no more than a political circus.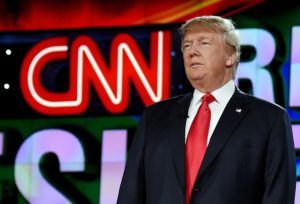 During the past several months, Donald Trump has become one of the most controversial candidates in the history of the United States Presidential elections. His campaign completely shattered the image of a liberal, free, and secular America. His offensive statements make his campaign un-American with topics such as the banning of Muslims in United States, building a wall on the Mexican-American border, and calling Mexican-Americans rapists and criminals. Additionally, Mr. Trump has crossed all moral limits by calling Clinton "unstable", mocking a disabled journalist, forcibly evicting a baby from his rally, insulting the Golden Star awarded Khan family, and making fun of the Purple Heart Award, which resulted in a nationwide outrage regardless of party alignment.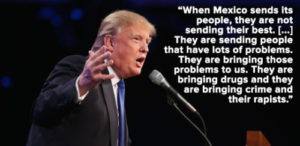 Representative Mr. Ruben Gallego (D-AZ) calmly accused Donald Trump of being "mentally unstable" in a live TV interview on CNN. President Obama said "The Republican nominee is unfit to serve as president." Richard Hanna, a three-term Republican, said "I will vote for Mrs. Clinton." He also stated that Donald Trump is "unfit to serve our party and cannot lead this country." Senator Mr. Mitch McConnell (R) has also passed very strident remarks against Mr. Trump stating that Donald Trump "doesn't know a lot about the issues" and has not displayed the requisite "seriousness of purpose" for the presidency. Donald Trump does not deserve to be seated in one of the most powerful seats in the world. Forget his competition, his colleagues also criticize his lack of experience, his lack of knowledge, and his absurd comments. If multiple experienced politicians from opposing political platforms agree and criticize the same nominee for president for the same reasons, it is a serious problem.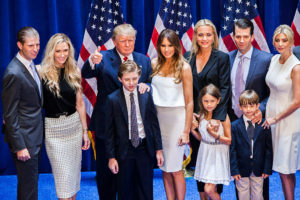 During his campaign his followers also follow his foot prints by showing no respect for minorities, religion, and women. During his rallies and gatherings, they act inappropriately, get violent, pass racial slurs, hit participants, and evict people who are not white. His hate speeches create an environment of fear for peaceful minorities such as Muslims and Mexican-Americans living in the country. Hate crimes against Muslim Americans have risen significantly during this presidential election campaign. A Christian American has also lost his life to this unnecessary violence because he was a native Arab.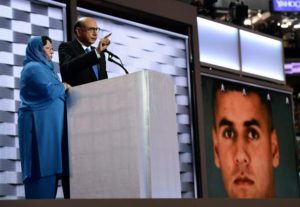 The awarding of a Gold Star to the Muslim family is a breath of fresh air for Pakistanis and Muslims across the country. The "Muslims are ISIS" scenario has changed dramatically as the privileges of these communities have expanded significantly. Trump criticized the appearance of Khan's parents at the Democratic Convention, and suggested that Khan's mother may not have been allowed to speak. On July 31, 2016, Ghazala Khan expressed her thoughts and said she had been too overcome by emotion at the convention to speak at the podium. She wrote, "Donald Trump said I had nothing to say. I do. My son Humayun Khan, an Army captain, died 12 years ago in Iraq. He loved America…" Trump's sarcastic statements against Khan's family sparked condemnation nationwide towards himself. Even several members of his own party decided not to support him thus significantly decreasing his chances to become the president of the United States.
It is a concrete fact that no one else besides Donald Trump is responsible for his own decline in public support. Trump's chance of entering the White House as president have become negligible. Hopefully, the American nation chooses a sensible and stable leader who wouldn't only be the reason of a secure America but also a peaceful world.
Comments
comments