Security forces seal deobandi seminary, arrest 100 Afghan Students in Quetta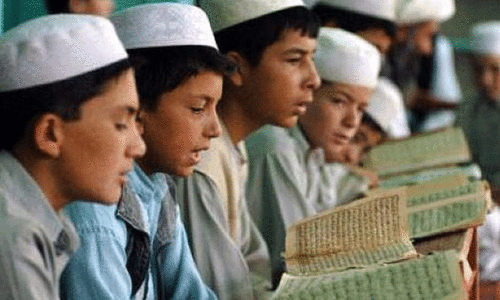 QUETTA: Security forces sealed a seminary in Quetta's Eastern Bypass area on Sunday and 100 Afghan students were taken into custody.
The arrested students were studying in seminary without any valid documents.
"A search operation was conducted inside the seminary and the Afghan students were arrested under Foreigners Act," said a security official.
The Afghan students were later handed over to various police stations for further questioning.
Security forces also recovered suspicious literature and other material from the seminary.
The Afghan nationals who were illegally staying at the seminary would be repatriated to Afghanistan, added the security official.
Security forces have intensified the operation in the aftermath of Quetta carnage, which left more than 70 people most of them lawyers dead.
Police and Frontier Corps, a para-military force, arrested a large number of Afghan refugees residing in Pakistan without any valid documents.
Action has been taken after the security forces apprehended six militants including a key commander of Al Qaeda in Balochistan's Noshki district close to the Afghan border on Saturday.
Source:
http://www.dawn.com/news/1280551/security-forces-seal-seminary-arrest-100-afghan-students-in-quetta
Comments
comments