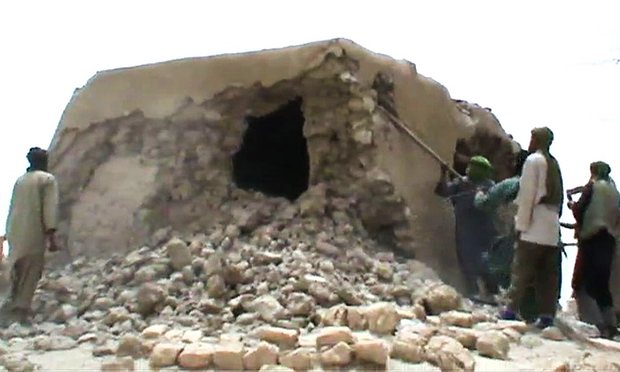 The Saudi regime destroyed the most important Islamic heiritage site – Janat ul Baqee – the graveyard of the Holy Prophet and his immediate family, friends and companions.
"Reports of the destruction of Timbuktu's Sufi tombs, shrines and mausoleums started last May as Ansar Dine viewed the monuments as undermining their strict interpretation of Islam. International outrage ensued; UNESCO demanded the destruction stop and created an emergency fund to pay for restorations while the Chief Prosecutor of the ICC Fatou Bensouda called the destruction a war crime and opened a preliminary investigation into the Malian conflict just a few days later."
https://www.theguardian.com/world/2016/aug/22/islamic-extremist-pleads-guilty-at-icc-to-timbuktu-cultural-destruction?utm_source=esp&utm_medium=Email
Clearly, the precedent exists.
Pakistan's most popular Sufi shrine, the Data Darbar, was attacked by ISIS-affiliated, Deobandi terrorist group ASWJ-LeJ in 2010. During that time, ASWJ-LeJ vice president, the late Malik Ishaq was freed on the basis of negotiations and assurances provided by his friend, the notorious anti-Ahmadi cleric Tahir Ashrafi. The spike in violence, including the attack on Data Darbar was a direct result of Malik Ishaq's release. This is another case that should be taken up at the Hague.