Relations with Pakistan bigger challenge than Al-Qaeda, Taliban: Afghan President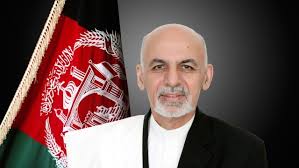 Ghani claimed that Afghan forces have bombed the chief of Tehreek-i-Taliban Pakistan (TTP), Mullah Fazlullah, eleven times along with attacks on his close aides.
"Can you show me a single operation against the Haqqani network, against Mullah Omar, against Mullah Mansoor, Mansoor traveled on a Pakistani passport out of Karachi, does Fazlullah travel on an Afghan passport out of Kabul," asked Ghani.
The Afghan premier also alleged terrorists wounded in Afghanistan are openly treated in Pakistani hospitals.
"Afghan designated terrorists also hold open meetings in Islamabad."
Link:
http://www.dawn.com/news/1272895/relations-with-pakistan-bigger-challenge-than-al-qaeda-taliban-afghan-president
Comments
comments