The banned Takfiri-Deobandi organization ASWJ, front organization for Lashkar-e-Jhangvi, planned a rally in Havelian, KPK on 21st May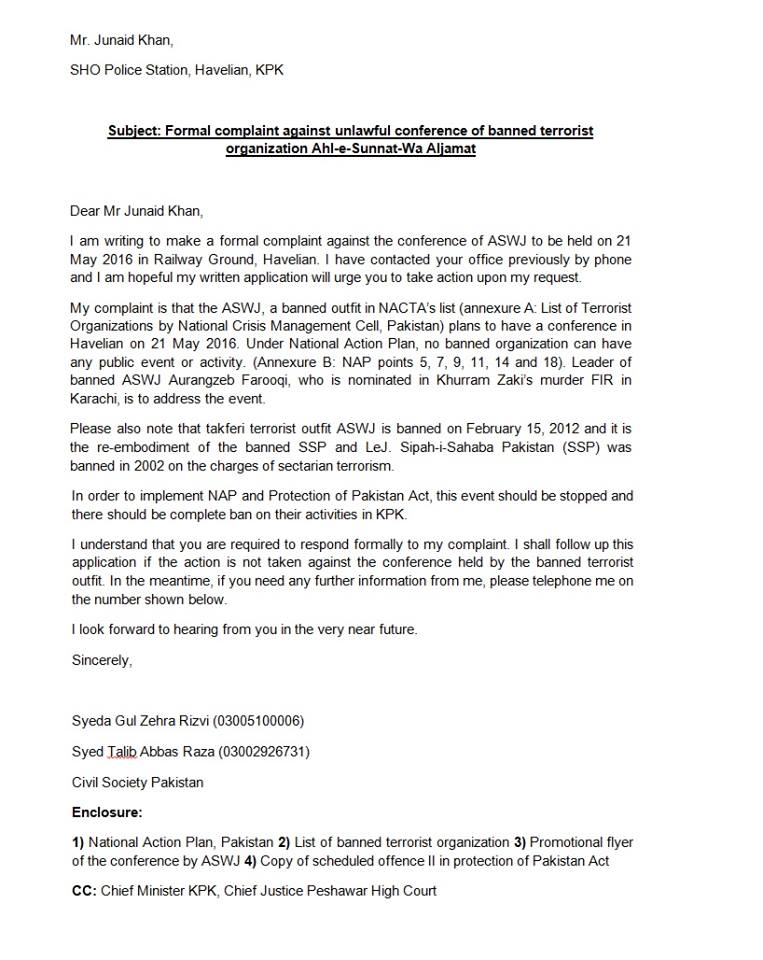 Two civil society activists, Syed Talib Abbas Raza and Sayeda Gul Zehra Rizvi filed a complaint with SHO Havelian Junaid Khan and asked him not to allow the banned organization to hold a rally.
The SHO has informed them that the permission was given for a Sirat-e-Nabi conference, and while the banned organization will now go ahead will the rally, the SHO has assured that notorious terrorist Aurangzeb Farooqi was not allowed to address the rally, and hate speech against Shia Muslims will not be allowed.
It is pertinent to mention that in the last 2 months there have been over 10 incidents of target killings of Shias in KPK.
Comments
comments