Breaking News: Jamat-LeJ joint terror cell uncovered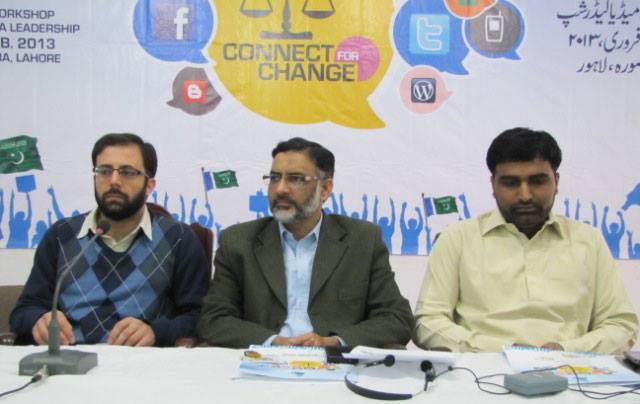 A Lashkar-e-Jhangvi-inspired group in Jamat-e-Islami has been carrying out acts of terrorism for the past four years, according to reliable sources speaking on the condition of anonymity.
The group led by Jamat-e-Islami's mid level leaders includes Shamsuddin Amjad Deobandi (Lahore) and Asad Wasif and Saad Deobandi (Karachi). A number of members of Jamat-e-Islami living abroad are also part of the group. The group has been operating in collusion with Lashkar-e-Jhangvi (LeJ) target killers.
The most important members of this group include Saad Aziz who was involved in the killing of Sabin Mehmud. The parents of Aziz are well-known members of Jamat-e-Islami. Another member of the group is Tahir Minhas who reported trained in Kashmir.
It is widely believed that the group was involved in the assassination of Khurram Zaki.
The group works for the Jamat and LeJ simultaneously. It is acvtive on social media where its members operate pages and web sites such as Mashal, Against Liberals, General Hamid Gul (Official), Orya Maqbool Jan (Official), Roshni Light, Ujala, Haq Ki Awaz, Kamini, Tablighi Behan Aiman, Maulvi Rokra, and Free Balochistan From Indian Agents.
Tis group provides details of Barelvi Sunnis, Shias, Sufis, Christians, Ahmadis, liberals, atheists, and police and army officers to LeJ target killer.
Comments
comments