Raising voice against extremism: 'He achieved in death what he couldn't in life'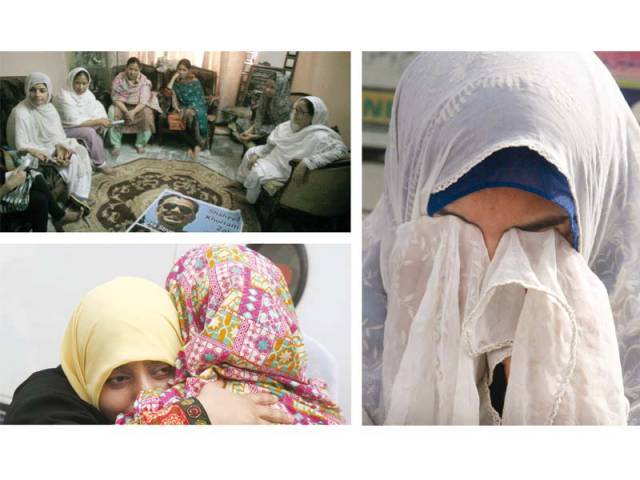 KARACHI: In his lifetime, Khurram Zaki tried his best but failed to get a case registered against Maulana Abdul Aziz.
Between January and April this year, he made the rounds of sessions courts and the high court in Islamabad, submitting applications and petitions. He wanted an FIR registered against the Lal Masjid cleric for his hate speech against minority groups and for reportedly supporting Da'esh. When his pleas were dismissed by the courts, he returned home disappointed.
But Zaki's family and friends believe that his efforts didn't go in vain. "Khurram still managed to register a case with his blood, with his death.
He has won his fight against extremists and terrorists," says Talib, a close friend of the rights activist shot dead in a targeted attack in North Karachi on Saturday night.
Three days after the brutal attack, men and women of his family sat at their apartment in Gulistan-e-Jauhar, greeting other activists and religious scholars coming to offer condolences.
As they remained composed with solemn faces, Zaki's younger brother, Faraz, said they had been mentally prepared for this day. "We knew he would be killed. A person speaking against terrorists can never be spared in this country."
One of Zaki's children, a six-year-old boy interrupted, "I am the son of the Shaheed [martyr]."
A different childhood
As a child, Zaki was different. While children of his age would play and be involved in mischievous activities, he would be sitting in a corner, a book in hand, recalled his mother.
"The reading habit continued till his death," she said. In Zaki's room, there are shelves stacked with all sorts of books, from Islamic history to biochemistry.
Different from orthodox believers, he challenged clerics and scholars and engaged with them in debates.
When he was in eighth-grade, he went to the Siddique-e-Akbar mosque and held a debate with Maulana Azam Tariq.
Growing up, Zaki felt more sensitive to the discrimination towards members of other sects, and vowed to take up their cause. On his blog, 'Let Us Build Pakistan, and on Facebook, he openly spoke against hate speech. "He couldn't keep a job because his movements would be tracked," said a family member.
He wanted to start a web-tv based show to work for protection of religious minorities in the country.
Family support
The activist kept his family involved with him in protests, with his wife and daughter getting arrested in Islamabad for protesting.
Even though the family feels unsafe at present and wants to move to a safer place, they feel proud of Zaki. "No one can now become the person he was. We are so proud of him. He had gone much further than he aimed," said the bespectacled mother of the activist with a hidden smile.
Source:
http://tribune.com.pk/story/1101802/raising-voice-against-extremism-he-achieved-in-death-what-he-couldnt-in-life/
Comments
comments