Pakistan Christian Congress condemns Khurram Zaki's murder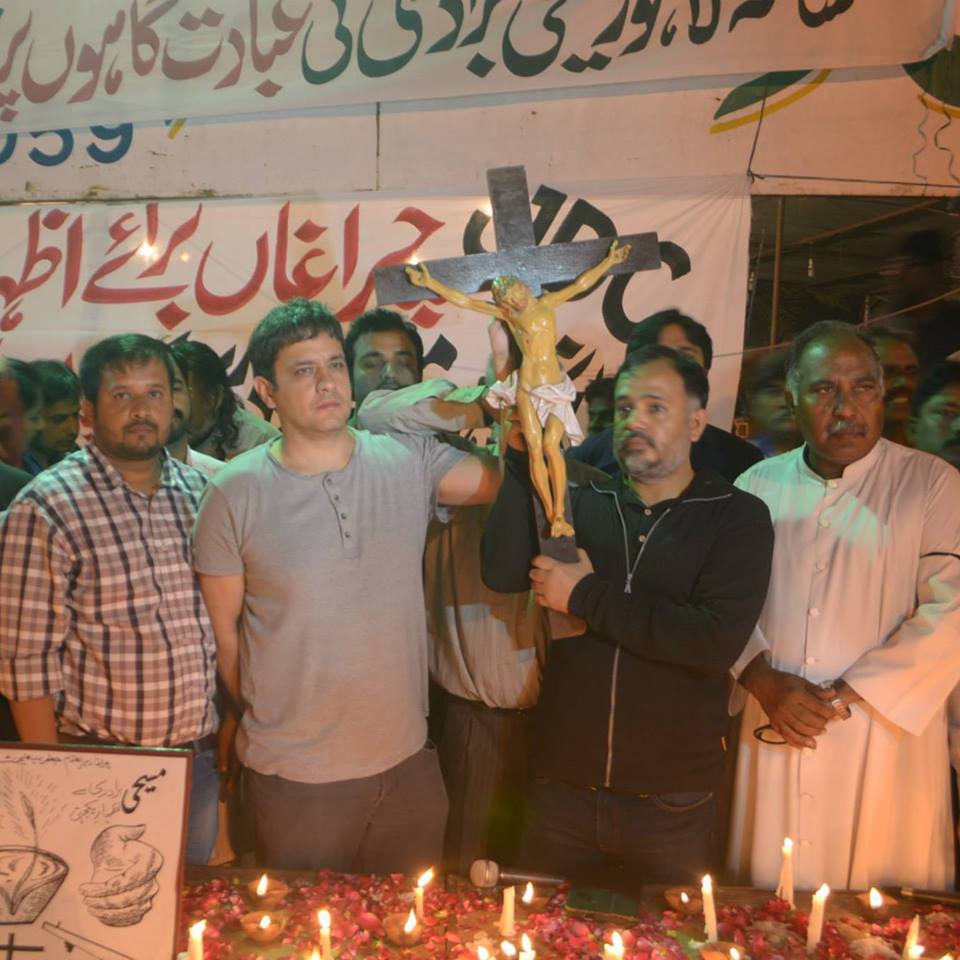 Karachi: May 8, 2016. (PCP) Pakistan Christian Congress PCC have strongly condemned target killing of human rights activist Khurram Zaki and demanded arrest of culprits according to a press note issued here today from Central Secretariat of PCC.
Kharrum Zaki was riddled with bullets while sitting in a roadside cafe in Karachi with firing by unidentified motor-bike riders. He has been leading a campaign against Red Mosque cleric Maluna Abdul Aziz for the latter's alleged support for militancy. He was laid to rest today after his funeral services were performed in front of Chief Minister House in Karachi by mourners in large number who marched demanding arrest of his killers.
The Taliban have claimed responsibility for killing prominent blogger and rights activist Khurram Zaki, who was gunned down late Saturday night.
Qari Saifullah, a purported spokesman for the Hakimullah group of the Pakistani Taliban coalition (Tehrik-e-Taliban Pakistan), said in a statement Sunday that Zaki had been targeted for criticizing a prominent cleric associated with Islamabad's Red Mosque.
In 2007, Abdul Aziz's younger brother, Ghazi Abdul Rasheed, along with hundreds of students, was killed in a military operation — ordered by then military ruler Gen. Pervez Musharraf — that had targeted the mosque.
Zaki's murder on Saturday night — like similar recent assassinations in Bangladesh — is the latest in a series of attacks on secular bloggers and social activists in Pakistan, mainly in Karachi.
In 2013 and 2015 respectively, suspected militants killed prominent social activists Sabeen Mehmud and Perween Rehman, whose killers the police have since claimed to have arrested.
Dr. Nazir S Bhatti, President of Pakistan Christian Congress PCC has urged government of Pakistan to provide security to social activists and religious leaders of minority religious communities who are under potential threats from banned outfits.
Source:
Comments
comments