Pakistani activist murdered after praising London for electing first Muslim mayor Sadiq Khan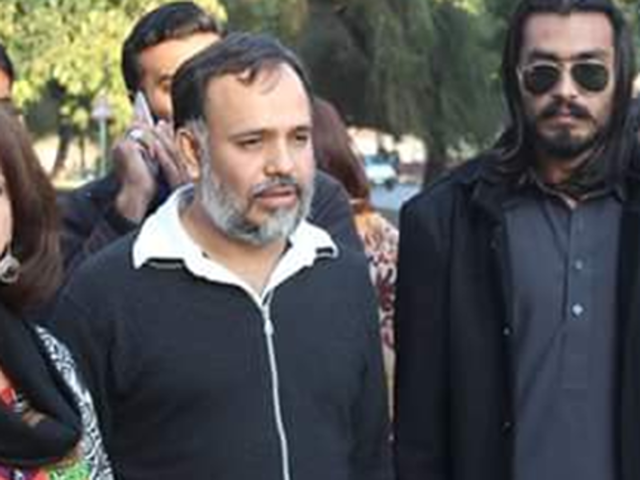 A Pakistani activist has been murdered by gunmen hours after hailing Londoners for electing Sadiq Khan as the new mayor of the city.
Khurram Zaki, a former journalist and activist, was shot and killed by gunmen riding motorcycles in the southern port city of Karachi, according to Pakistani police officer Muqaddas Haider.
The 40-year-old edited the blog Let Us Build Pakistan (LUBP) which claimed to "spread liberal religious views and condemned extremism in all forms".
Mr Haider told Associated Press four gunmen on two motorcycles attacked activist Mr Zaki late Saturday at a roadside restaurant, where he was dining with a friend. The friend was wounded, as was a bystander. Police said Sunday it is not immediately clear who was behind the attack.
He was best known for helping lead a campaign against Abdul Aziz, the cleric of the Red Mosque in Islamabad, a bastion of Islamic extremists. Mr Zaki and other campaigners filed a court case charging the cleric with incitement against the country's Shiite minority.
Hours before his death he hailed Mr Khan's election as London mayor, highlighting that Londoners had risen above discrimination and bigotry and are now setting an example for the world.
"Sadiq Khan is not a Pakistani. He is a Britisher. Credit for his rise and success goes to his own hard work and the equal opportunity quality of the British system. Pakistan and Islam have played no role in his meteoric rise. And he has proved for all British Muslims and Brits of other ethnicities that anyone who blames that system as biased and discriminatory that they are lazy and liars," the activist posted on his Facebook page on Saturday.
He added: "I am celebrating the greatness of Western Secular Democracy. In this day and age of Takfiri Deobandi/Wahabi terrorism and Islamophobia, London has risen above discrimination and bigotry and emerged as great centre of human civilisation setting a great example for the world.
"Can we ever elect an Ahmadi or Hindu or Christian PM? Forget that, we have deprived all legal powers and discretions of a democratically elected Mayor of the third largest city in the world (Karachi) on the basis of ethnicity. And it's so stupid and shameful of us Pakistanis that we run down humiliate our own successes like Malala and Sharmeen."
Source:
http://www.independent.co.uk/news/uk/gunmen-kill-pakistani-activist-hours-after-he-praised-london-for-electing-first-muslim-mayor-a7018926.html
Comments
comments