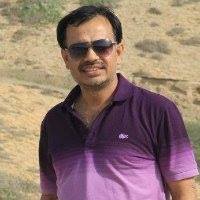 Four unknown men riding two motor cycles opened fire with 9mm pistols at a hotel in North Karachi, killing Khurram Zaki of civil society and critically injuring Khalid Rao, according to sources.
The victims were shifted to Agha Khan hospital where Khurram Zaki passed away and Khalid Rao is still in critical condition.
Rangers and police have cordon off the area.
Khurram Zaki was actively involved in social activities and raising human rights issues. He was also known for launching a campaign against Lal Masjid's Molvi Abdul Aziz. He was working at Let Us Build Pakistan (LUBP) as an editor and he highlighted issues relating to extremist elements.
Majlis e Wahdat e Muslimeen Pakistan's Chairman Allama Raja Nasir Jafferi has condemned the attack on the activists and announced one day mourning in Karachi.
Source:
http://nation.com.pk/national/08-May-2016/activists-khurram-zaki-khalid-rao-shot-in-karachi