Media Discourse on Deobandi Terrorism – From 18th March 2016 to 30th March 2016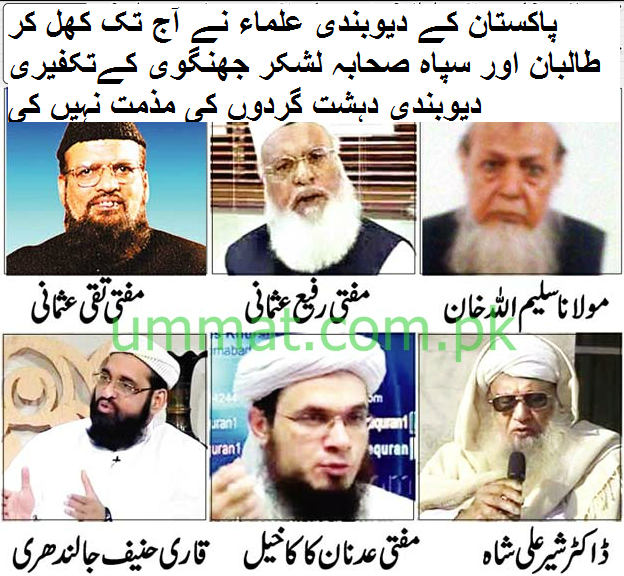 UK prisons chief defends Muslim chaplains over 'disgraceful' extremism claims
Middle East Eye
18 March 2016
The head of the UK prison service has rejected speculation that a top Muslim adviser stands to lose his job for recruiting chaplains from the conservative Deobandi denomination as a result of a forthcoming government report into extremism in jails.
Writing to senior prison officials this week, Michael Spurr, the head of the National Management Offenders Service (NOMS), also criticised media reports quoting anonymous government sources suggesting that Deobandi chaplains held views that were "contrary to British values and human rights".
Spurr highlighted a particular article published by the Sunday Times newspaper on 6 March which said that Ahtsham Ali, NOMS's Muslim adviser responsible for selecting imams in the prison service, was under scrutiny because 70 percent of chaplains were from Deobandi backgrounds.
Spurr said it was "hardly surprising" that a majority of Muslim chaplains were Deobandis because a majority of Muslims, mosques and seminaries in the UK were linked to the Deobandi tradition, which originated in southeast Asia in the 19th century.
He also said it did not follow that to be a Deobandi was to reject British values, citing a report by school inspectors in which a major Deobandi seminary was commended for promoting respect and tolerance of other faiths and cultures and striving to produce "exemplary British citizens".
A report into extremism in prisons commissioned by Justice Secretary Michael Gove last year is due to be published later this month, with an "anonymous senior Whitehall official" quoted by the Sunday Times suggesting that the review would flag up the number of Deobandi chaplains as a cause for concern.
Source:
Muslims divided on PM's Sufi show
India Times
Mar 24, 2016
It is no secret that Maulana Rahmani, a distinguished figure in scholarly circles, runs the Deobandi-leaning Islamic seminary Al Mahad al Aali al Islami in Pahadisharif. His concerns reflect those of a great number of Muslims who fear that the World Sufi Forum, notwithstanding its important resolution against terrorism passed on the last day, would widen the gulf between Deobandis and Sufis. The Sufis or Barelwis gravitating to the Centre as a 'power centre' would make the other Muslim group vulnerable. And, what if even a fraction of the innumerable followers of elite mashaikheen vote for the Bharatiya Janata Party (BJP) in the upcoming Uttar Pradesh elections in 2017 and later in 2019? If so, it would set a precedent that would not suit the larger interests of the Muslim community.
It is an uncanny parallel. While the Congress still courts the Deobandi-leaning Muslims of the Jamiat-e-Ulama Hind, the BJP, on account of the Forum, appears to be extending its support to Sufis and Barelwis. What is to be seen is how long this new found friendship will last and whether it will trickle down from Sufi guide to disciple. More importantly, who it will benefit from and at what cost.
Source:
http://timesofindia.indiatimes.com/Muslims-divided-on-PMs-Sufi-show/articleshow/51534367.cms
The airport assault should give Junaid Jamshed cause for introspection as fault-lines grow within Sunni Islam
Umer Ali
Nation
Lahore bombing is faction's boldest bid to stake claim as Pakistan's most violent terrorists
The Guardian
28 March 2016

The Jamaat-ul-Ahrar, like the broader Pakistan Taliban, follow an extremist branch of the rigorously conservative Deobandi strand of Islam which, along with equally intolerant schools of practice influenced by those in the Gulf, has made major inroads in Pakistan in recent years at the expense of more open-minded local traditions.
Source:
http://www.theguardian.com/world/2016/mar/28/lahore-bombing-is-factions-boldest-bid-to-stake-claim-as-pakistans-most-violent-terrorists
Group styles itself as 'real' Pakistan Taleban
Strait Times
Mar 29, 2016
The Jamaat-ul-Ahrar, like the broader Pakistan Taleban known as Tahreek-e-Taleban, from which it split in August 2014, follows an extremist branch of the rigorously conservative Deobandi strand of Islam.
http://www.straitstimes.com/asia/south-asia/group-styles-itself-as-real-pakistan-taleban
Extremism feeding the terrorism
Marvi Sirmed
Nation
Tracing the footprints of terrorists in Punjab province since 9/11
The News
March 29, 2016
The sect-wise distribution of the seminaries showed that most schools followed the Barelvi school of thought with 6,606 madrassas (3,656 registered and 2,950 unregistered) aligning themselves with the sect. It was followed by the Deobandi sect with 6,106 seminaries (3,092 registered and 3,014 unregistered) across the province of Punjab.
On October 7, 2004, a powerful car bomb left 40 people dead and wounded over 100 during a Sunni Deobandi rally in Multan to commemorate the death of Maulana Azam Tariq, an assassinated leader of the Sipah-e-Sahaba Pakistan.
Source:
http://www.thenews.com.pk/print/108780-Tracing-the-footprints-of-terrorists-in-Punjab-province-since-911
Dawn
March 29, 2016
Incidentally, his party is on the opposite end of the ideological spectrum as the similarly-named Ahle Sunnat Wal Jamaat (ASWJ) – formerly known as the Sipah-i-Sahaba Pakistan – which belongs to the Deobandi school of thought.
Source:
http://www.dawn.com/news/1248570/who-is-leading-this-sit-in
Comments
comments