Risky business – Acumen : Ideas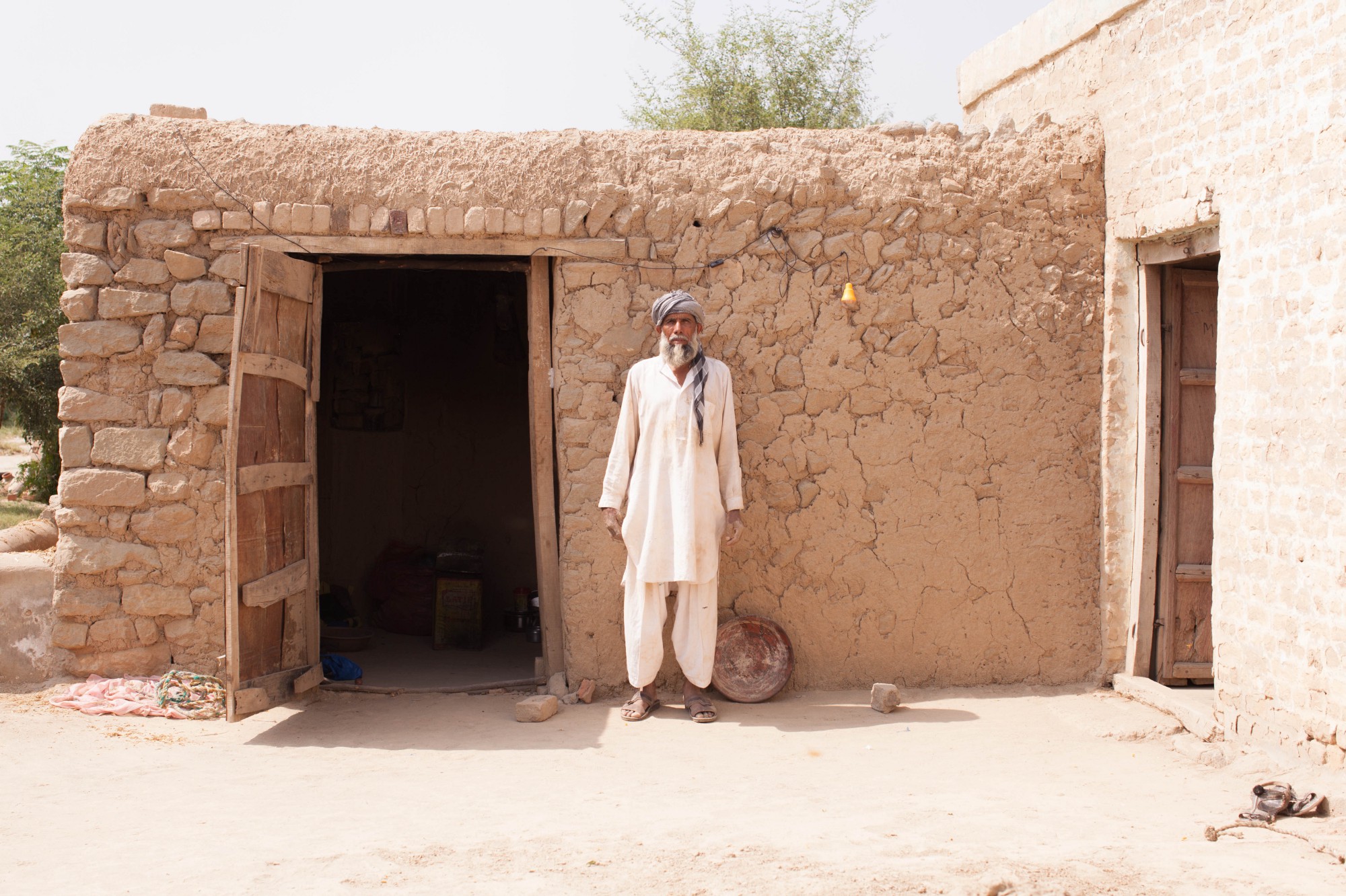 There's a thin line between fearlessness and foolishness, and Usman Ahmad knows better than anyone how to walk it. The temerarious CEO of Nizam Energy, Acumen's new investment in Pakistan, doesn't just love a challenge — he has built his career on taking risks and defying the odds. In fact, it is his youthful bravado that led him, at 29, to create an energy company knowing next to nothing about the solar industry.
The second eldest of three sons, Usman could have easily followed his father's footsteps and joined the family business, a fifth-generation consortium of companies that includes one of the largest manufacturers of humanitarian aid tents. And he gave that a try — for a while. After graduating from Indiana University in 2003, he returned home to Karachi to work for the family business, developing its hospitality and recycling arms and turning them both into profitable companies. Success came almost too easy and Usman quickly got bored.
Then, in 2011, a request came in from the UNDP Pakistan. Over the years, the family had provided tents to the United Nations, American Red Cross and other aid organizations, but this request was for hundreds of solar lanterns. On these occasions, Usman would usually fly to China for sourcing, but he started to think about how to build a solar business within Pakistan. He had heard about a former professor operating a small solar consulting company, one of the only ones in Pakistan, and became intrigued by the possibilities of solar energy. Usman saw an opportunity. Two weeks later, he made an offer to buy the company.
Usman managed to get his parents on board, and they fronted him $300,000 to get Nizam Energy up and running in 2012. Nine months passed, however, and he hadn't made a sale. "Every day, my family would ask me 'Did you sell anything?'" he said. "It was probably the most humiliating experience of my life and definitely a big attack on my ego. I was starting to think I was invincible. The hospitality and recycling business had become so big so fast; I figured I'd have the same luck. I was wrong."
Still, Usman stuck to his guns, relentless in his belief that solar was a viable solution to Pakistan's energy problems. Of the country's 181 million people, more than 30 percent lack access to energy, many of whom live in remote villages far from the reach of the grid. Even those with access are left to pay a hefty price for scanty, unreliable service, creating a financial burden for its citizens. Pakistan has long relied on expensive imported fuels, but energy companies have struggled to keep up with demand, falling deeper and deeper into debt. With the country's exceptional sunshine, solar has the potential to become an affordable, long-term alternative to the grid and bring millions out of the dark while powering the country's economy.
A big trade show was around the corner, and Usman saw a chance to prove himself and finally make a name for Nizam Energy. After nearly a year without a sale, he decided to up the ante and spend $30,000 on a marketing campaign he was certain would bring in the business the company needed. The trade show arrived, and Nizam failed to make a sale once again. "We went in thinking we'd sell everything and make bank," Usman said. "It was a total disaster. We were foolish. We essentially blew through $30,000 in two days. I remember the team sitting there, looking at me, saying 'Now what, boss? You got another idea?'"
Usman was at a loss, but then an idea came to him. It was a gamble but, with only two months' worth of operations left in the bank, the company had nothing to lose. Usman decided Nizam Energy would use the little money they had left and open up three stores in Lahore, Islamabad and Faisalabad. "We figured if we were going down, we might as well go out with a blast," he said. "We put every last cent into building these outlets and then prayed for magic."
That summer, Lahore suffered some of the worst blackouts in its history. For 10, sometimes 12, hours a day, the electricity would go out throughout the city. Everywhere, that is, except Nizam's solar-powered outlet. There was no marketing needed. The power of solar had sold itself. In that first month, Nizam made $100,000 and sales only continued to explode. In a matter of three months, the company brought in nearly $1 million. Usman's bet had paid off.
To make up for the company's losses, Usman and his team focused their efforts on selling only the most high-end products — what he calls the "Rolls Royces" of energy products — and building a portfolio of corporate, commercial and high-income residential clients. They figured they should go where the money was but soon realized they had spent so much time building their brand that they didn't have a good read of the market.
In 2015, Usman and his team began to take what they had learned on the grid to develop a low-cost suite of products, ranging from 10 to 100 watts, for Pakistan's remote, underserved communities. Usman and his team sought out local sales agents to hire and partnered with nonprofits and microfinance organizations to tackle issues of distribution and provide last-mile customers with direct sales to offer them easy, affordable payment options. Nizam's goal is to provide clean, reliable energy to one million people in the next five years. It's ambitious but, in Usman's mind, totally achievable.
"I am a big believer that third world problems will be solved by third world people," Usman said. "As a social enterprise, Nizam knows what the market wants. Sure, we've made mistakes, but we know what we need to achieve to build something sustainable. We're not going to waste your money with administrative costs. We want to change the entire space. There is an energy revolution in the works and it's not just going to happen in Pakistan — it will be global.
I remember Jacqueline Novogratz [Acumen's founder and CEO] asked me 'Do you think you're successful?' I told her 'In Silicon Valley, no. In Pakistan, yes.' I think Nizam's defining moment will be next year. If we're able to do what we've set out to do, there's no reason we shouldn't be a global company. It's been a very exciting journey. I mean, my family and friends hate me. I have no social life, but these days I lie in bed at night thinking 'We're doing something right. Just keep going.'"
Source:
https://medium.com/acumen-ideas/risky-business-3116c40826a1#.uafc3s1g9
Comments
comments