Scores of Takfiri militants have left for Syria from Kurram Agency to join Daesh – Ahmed Shafiq Turi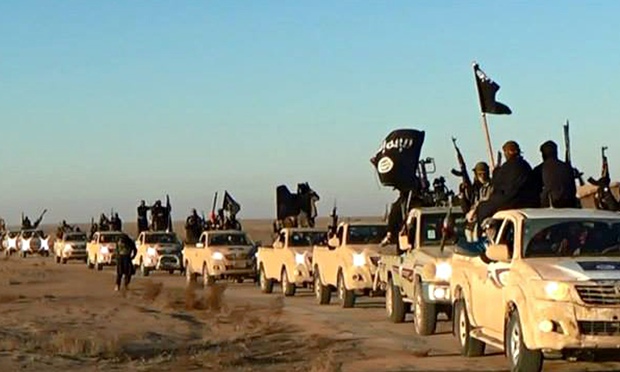 Scores of Takfiri militants have left for Syria from Kurram Agency to join Daesh through their local facilitators and are fighting against the forces loyal to Syrian President Bashar al-Assdad.

From Karak, Kpk province the well known Takfir Deobandi cleric Maulana Shah AbdulAziz from karak is hiring pe from north and south Waziristan agencies, Khyber Angency, Kohat, Hangu, Duaba and the whole Khyber Pukhtoonkhwa provinc. Maulana Shah AbdulAziz standing close to the red mosque Takfir cleric in the image is well known terrorist supporated by some agencies in the past and inv in too many terrorist activities including facilitate, support and assistance to the terrorists Attacks on former president and Army chief General ret Parviz Musharaf.
Because of close relations with Lashkar e jhangvi, Sepah e Sahaba, Taliban and the red mosque Takfiri cleric Maulana AbdulAziz he is recruiting people very easily.

According to reliable information, a local chapter of the banned sectarian outfit, Lashk-e-Janghvi (LeJ) is playing a key role in sending the local people to Syria for the so-called Jihad and so far more than 1000 people have joined Daesh in war-torn Syria.
Haji Bakht Jamal Bangash, a resident of Boshehra, Parachinar Kurram Agency is the key facilitator who is secretly facilitating and sending the militants to Syria. Bakht Jamal, formerly associated with TTP is now secretly heading the local chapter of LeJ to engineer sectarian conflict in Parachinar, a Shia majority tribal belt bordering Afghanistan.
Eid Nazar, resident of Gobazana, who has a history for his notorious role in creating 1996 and 2007 sectarian conflicts in Parachinar, is another important character who has developed links with Daesh across the border in Afghanistan. Nazar, who was previous heading the local chapter of Sipah-e-Sahaba is now recruiting the locals for Daesh.
Dawlat Khan, a member of the Khorasan chapter of Daesh and is also playing an important role in recruiting and sending the militants to Syria to fight against the Syrian Arab Army.
Major Mast Gul, previous associated with Lashkar-e-Taiba has now joined forces with Daesh. Gul has been involved in terrorists attacks and bomb blasts against the local Shiites in Parachinar.
Fazal Saeed Haqqani, previous TTP Amir for Kurram Agency and later formed his own terror faction, is also recruiting the local people for Daesh and is a potential threat to the country's security.
Haqqani who belongs to Uchat village of Lower Kurram Agency has a history of killing and kidnapping Shiites community members and was pardoned by the security establishment when an operation was launched in central Kurram against TTP.
Advocate Mir Zaman Bangash, resident of village Boshehra, is the legal council for almost all local militants who pursue the cases of terrorism against them in the courts.
Comments
comments