Malik Ishaq Deobandi's killing and the rule of violence – by Khaled Ahmed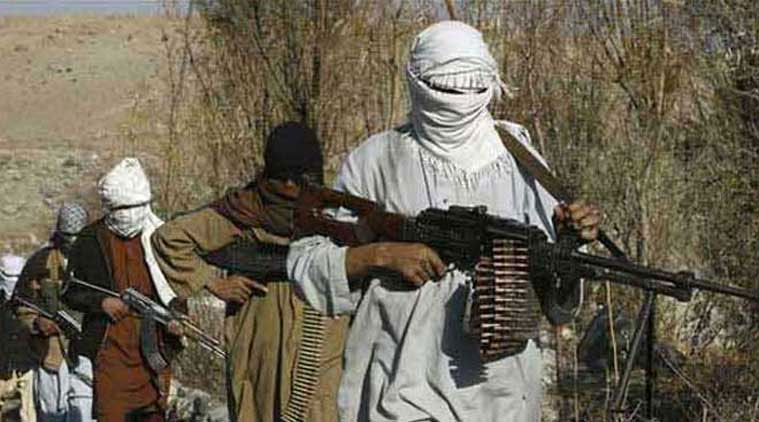 Pakistan experienced a spate of deaths in August, the month it was born. General (retired) Hamid Gul, the military panjandrum, whose reductionist strategising was internalised by the people of Pakistan, died a natural death on August 15. The following day, Punjab's home minister, Colonel (retired) Shuja Khanzada, was assassinated by two suicide bombers in his Attock home, where he was meeting local guests on a Sunday. Khanzada was focused on getting rid of the "non-state actors" in the province. He was also a votary of Gul, like most armymen. Why was he killed?
On May 28, Malik Muhammad Ishaq, leader of the banned jihadi organisation Laskhar-e-Jhangvi (LeJ) was killed in Muzaffargarh district in southern Punjab in what looked like an "extra-judicial" police encounter. The police said they had picked him up for "identification of a weapons cache", when, on the way, his armed thugs tried to snatch him from custody. They attacked the police guard and were killed in retaliatory fire.
Also killed were his two sons. In all, 16 men were killed, presumably the core of the terrorist organisation operating out of Rahimyar Khan district. Ishaq himself had completed almost a dozen years in jail for killing scores of Shia Muslims before being let out on bail in 2011, after he openly threatened the judges. And the police couldn't prevent their witnesses from absconding. As home minister, Khanzada had obviously found a way of getting rid of a dangerous man, whom scared Pakistani judges wouldn't convict.
Ishaq was the measure of the country's lost sovereignty.
Khanzada's murder was owned first by the Taliban and its adjunct, the Lashkar-e-Islam from the Khyber Agency, which fled to Afghanistan after being cornered by Operation Zarb-e-Azb. Its leader, Mangal Bagh, had been killing and maiming people around the Khyber Pass for decades. Then the police arrested youths linked to the LeJ who said a lieutenant of Ishaq had planned Khanzada's murder.
On July 30, The News stated the following details about Ishaq: "Officially charged with 70 murders and 44 other cases of terrorism, including the March 2009 attack on the Sri Lankan cricket team near the Qaddafi Stadium in Lahore [which took Pakistan off the cricketing map of the world], Malik Ishaq had admitted in an interview with an Urdu daily in October 1997 that he was involved in the killing of 102 people. He was arrested the same year, charged with 70 murders and tried for them for the next 12 years, only to be released on bail by the Supreme Court in December 2014 after his acquittal in 64 murder cases due to lack of evidence or withdrawn witness testimonies.
During Ishaq's 12 years in confinement, 72 judges and prosecution lawyers expressed their inability to hear or pursue cases against him and his sons, most of them either going on leave or refusing to continue hearing them 'on personal grounds'."
Purists came on TV crying foul and condemning the police for its "encounters", which undermine the sovereignty of the state and the supremacy of law. Perhaps the rationale for the "encounters" was embedded in efforts to counteract the rapidly disappearing attributes of the normal state in Pakistan. Perhaps the Supreme Court, while allowing military courts on August 5 to tackle the likes of Ishaq, was subliminally comparing Pakistan not to India,  where similar laws have hunted down terrorists, but to Afghanistan, Somalia and Libya, where the state has either vanished or is in the process of disappearing.
One must recall the classical theory of the state, which says that it was created to preserve the sanctity of life and property. Both attributes are exposed to elements that the state can no longer control in Pakistan. Violence increasingly commands human conduct, not the law. Is it time the state recaptured its "monopoly of violence"?
Ishaq's fellow LeJ commander, Riaz Basra, couldn't be punished under normal legal procedures either and was killed by the police in an "encounter".
However, it is largely believed that the February 4, 2014 decision of the US State Department to tag Ishaq as a specially designated global terrorist due to his al-Qaeda links was the beginning of his end. The LeJ was formed in 1996 by three Sipah Sahaba Pakistan (SSP) terrorists: Ishaq, Basra and Akram Lahori. Earlier, terrorism against Shias and Iran was orchestrated by the same trio. When the Iranian consul in Lahore, Sadeq Ganji, was assassinated by Basra in 1990, the SSP's strong presence in politics prevented the law from taking its course.
Because of the "paradigm shift" sensed in the new Zarb-e-Azb (Sword of the Prophet) actions of General Raheel Sharif, Pakistan might actually dispose of the following killers it can't arrest or kill. Zaki-ur-Rehman Lakhvi, in Adiala jail and of Mumbai terror fame, ruled in prison till his release; so does Ahmad Saeed Sheikh in Hyderabad jail, involved in the Daniel Pearl case, but actually sprung from an Indian prison; Abdur Rehman in Karachi jail, leader of the Jundallah; Dawood Ibrahim of the D-Company, who lives in Karachi; Captain Haroon Ashiq, killer of Major General Naqvi, finally released after years in jail; Hafiz Saeed with US head money of $10 million, who threatens India on a daily basis; Masood Azhar, leader of another SSP offshoot, the Jaish-e-Muhammad, sprung from an Indian jail through a plane hijack, now living in Bahawalpur in south Punjab; Fazlur Rehman Khalil, the "post office" of Osama bin Laden, with $5 million head money, used in anti-India long marches; Akram Lahori, who is under death sentence but can't be hanged just like Mumtaz Qadri, killer of Governor Salmaan Taseer.
Source:
http://indianexpress.com/article/opinion/columns/rule-of-violence-2/
Comments
comments