The year 2014 marked a turning point in Pakistan's history. For decades, Pakistan had been mired under dictatorships and inept government, between declining income standards and increasing extremism.
As a nation, we were loosing the promise of a new beginning and drifting further into the chasm of despair. A controversial elections had ushered in the same set of people that were the most reluctant to take on any action against the same Taliban who were regularly conducting massacres of our innocent citizens and soldiers.
For nearly a year from 2013 to 2014, this government simply refused to take any action against the Taliban and instead engaged in the most farcical dialogue. We were faced being reduced to a joke.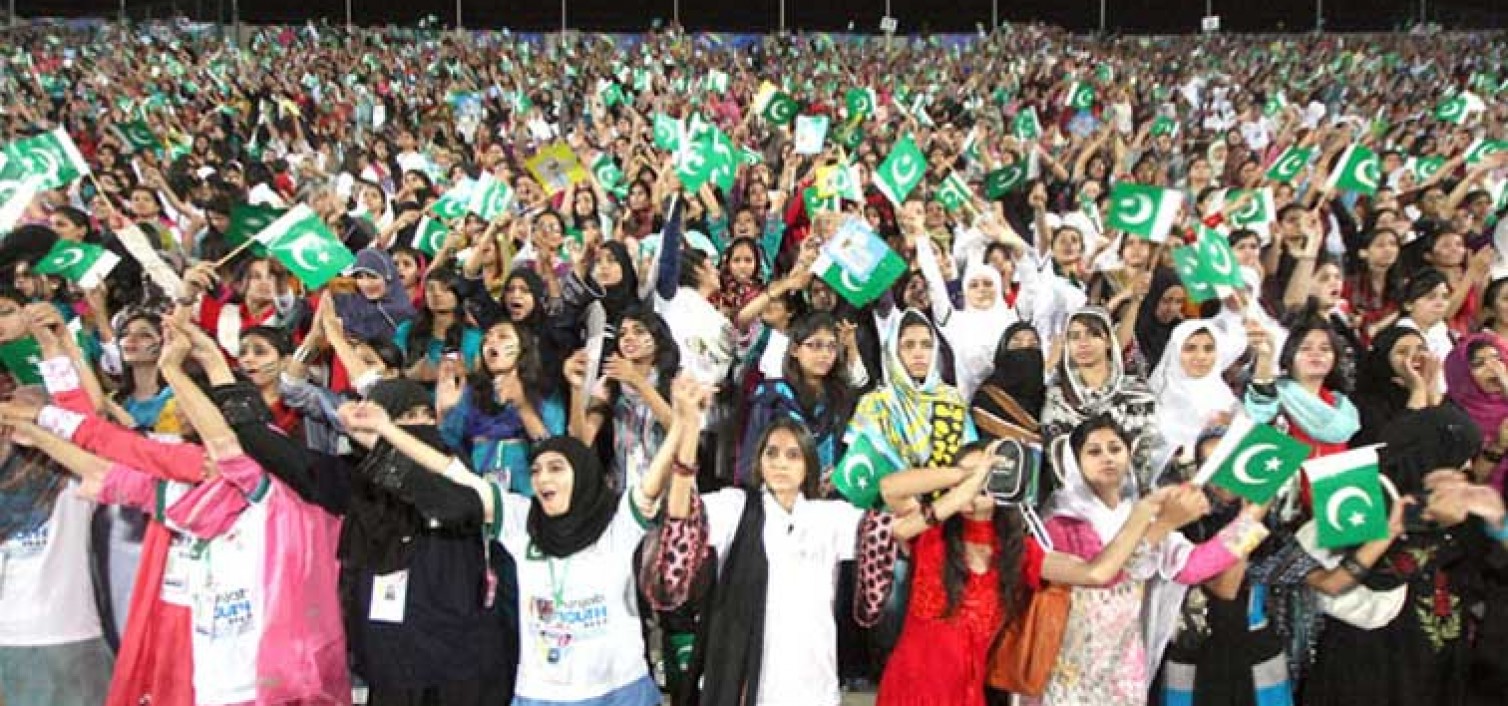 Into that fray stepped the new chief of army staff, General Raheel Sharif. For months, he assured Prime Minister Nawaz Sharif that he was ready to take action against the Taliban. Some historical context is necessary here.
The previous beleaguered government had tried to launch an operation against the Taliban strongholds in North Waziristan. They never had any support for such operations from the PML N and PTI. As per an interview to the BBC, the former DG ISPR, General Athar informed us that the authorization for an action against the Taliban had already been provided to the last army chief – an authorization that went un-utilized.
The incoming army chief, General Raheel is of a different cut. While Prime Minister Nawaz Sharif continued to engage in farcical dialogues with the mass murdering Taliban, General Raheel Sharif finally started operations against the Taliban in 2014. Unfortunately for Pakistan, Prime Minister Nawaz Sharif never really took ownership of this crucial operation. Quite the contrary actually.
The first prominent national leader to support General Raheel Sharif's anti-Taliban operation was Dr. TahirulQadri; Pakistan's eminent reformist Sufi muslim scholar who enjoys wide support across Pakistan's diverse sectarian and religious faith communities. For this he paid dearly. The Punjab police under RanaSanaullah and Chief Minister Shahbaz Sharif launched a brutal and illegal police operation against the private head quarters of Dr. Qadri's officers and over 100 innocent men and women were murdered. These triggered anti-government protests and the apathy of the current government nearly derailed democracy in Pakistan.
I wanted to provide this background to you for what I feel is a vision for a better tomorrow. To step out of this abyss, we cannot ignore the lessons of the past. In the past, a popular Army general would not have hesitated to overthrow such an inept government who came in via dubious elections that were manipulated by a compromised judiciary and by the Taliban.
General Raheel Sharif chose a different route. While General Zia ulHaq had engineered the PNA movement against the popular elected government of Bhutto, General Raheel reasoned with the protest leadership. Inspite of Prime Minister Nawaz Sharif' best efforts at bungling, his government has survived.
For ensuring the safety of Pakistan's delicate civil-military balance, the credit can only go to General Raheel Sharif. Slowly, but surely, the operation against the Taliban has yielded concrete and positive results. Attacks by the Taliban have decreased significantly; both against our vulnerable civilian populations as well as our armed forces.
This is not to say that the situation is ideal or that there are still extremist groups like the ASWJ-LeJ that have not been properly tackled. However, we must also realize the road blocks put in place by the PML N government. They are still misusing the judiciary and their cast of selective activists to thwart this crucial operation against the Taliban.
When 150 of our innocent school children were massacred last December in Peshawar, we were hoping that the PML N government might finally wake up and renounce its ties with the Taliban perpetrators of this tragedy. Unfortunately, PML N continues to maintain its cosy relationship with the Taliban's urban affiliates like the ASWJ-LeJ.
If MQM leadership can be arrested in Karachi, then why are PML N leaders who publically side with banned terrorist groups like ASWJ-LeJ let off scot free? Why are ChaudharyNisar and Rana Sanaullah not be held accountable for their public support for banned terrorist organizations.
The nature of threats to Pakistan has changed; not only physically but also ideologically, posed by Takfiri Khawarij, some of whom who are being (mis)used by the enemies of Pakistan.
In the current scenario, the physical threats that Pakistan faces today are more internal, than external, particularly in FATA, Balochistan and other areas dominated by Takfiri militants and their ethno-centric affiliates.
Ideologically, Pakistan which came into being not only as a homeland for all Muslims including Sunni and Shia but also as a guardian of minority rights, is being challenged by an extremely intolerant Takfiir ideology which presents itself as Islamic or Sunni but has no relation whatsoever with Islam or Sunni sect.
These TakfiriKhawarij are enemies of not only Sunni and Shia, they are also enemies of non-Muslim minorities.In this backdrop, it is a duty of every Pakistani to fully support the Operation Zarb-e-Azb against TakfiriKhawarij, their affiliates, enablers and apologists.
Inspite of the PML N government, there have have been operations against the Taliban and ASWJ-LeJ.
And these operations needed to be expanded and carried out. The very soul of Pakistan needs safety from these Taliban monsters. For decades, Pakistan's diverse population of Sunnis, Sufis, Shias, Christians and Ahmedis have suffered tremendously at the hands of these genocidal maniacs and over 70,000 Pakistani civilians and soldiers have perished. This is unacceptable.
The one constant against the Taliban has been General Raheel Sharif. The discourse of the Pakistan Army under this COAS has changed significantly. There are growing voices within the media against the Taliban and their foreign sponsors. There are some reservations too. It would be correct to state that in Sindh, the action against political parties like the MQM appears as both selective and excessive given than a similar operation has not been conducted against the ASWJ-LeJ. Similarly, there is a perception that some extremist groups are being preserved.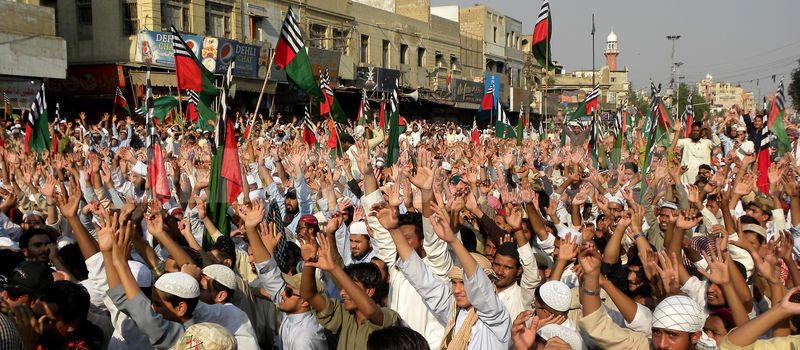 Then again, Pakistan's options are limited and while the army under General Raheel Sharif can be accused of being selective in their operations against the Taliban, the PML N leadership can correctly be described as being pro-Taliban and extremist apologists across the board. There are brave souls like the late Khanzada and HussainParacha but with Taliban apologists and extremist sympathizers like PM Nawaz Sharif, CM Shahbaz Sharif, Chaudhary Nisar, Saad Rafiq and Rana Sanaullah, the moderate voice within the PML N leadership is clearly muted.
Regrettably today, Pakistan no longer has political leaders like Shaheed Benazir Bhutto whose discourse against the Taliban cost her her life. Today, we have political pygmies. But we cannot afford martial law. The flower of democracy must not be stamped out even though currently we are just harvesting weeds like the Nawaz Sharif business oligarchy.
The way forward is to ensure that the delicate civil-military balance in Pakistan is not overturned. Pakistan needs continuity and for that, we need an extension for COAS General Raheel Sharif. We cannot afford further uncertainity in our armed forces which will likely be exploited by the most dangerous forces while our "elected" oligarchs continue filling their coffers.