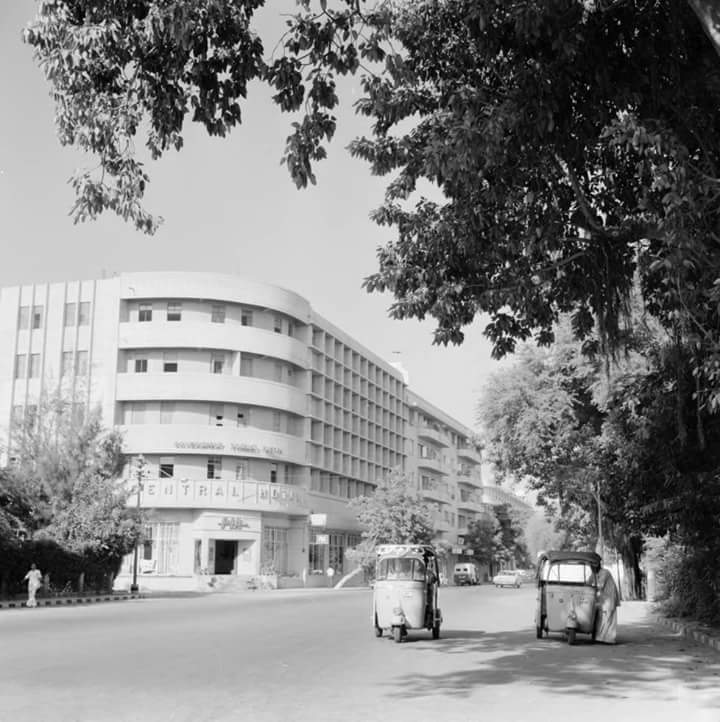 In 50's it was called Central Hotel, now its called Hotel Metropol. Weren't people living in this metropolitan city more better off in 50's as we are today?
Atleast rickshaw drivers were not doing suicide as it can be seen rikshaws were here even in 50s. But recently a Chigchi Rickshaw driver committed suicide in this metropolitan as his only earning source was banned in the city with an over night decision. Sectarianism was never a threat, ethenic fault lines were not that divisive. Terrorism was not even a common word in our dictionaries.
I wish I was a man from 50's. Wasn't it better being in black and white then having these ugly gray shades.