Deep fissures: Difference between Generals Kayani and Raheel Sharif – Huma Yusuf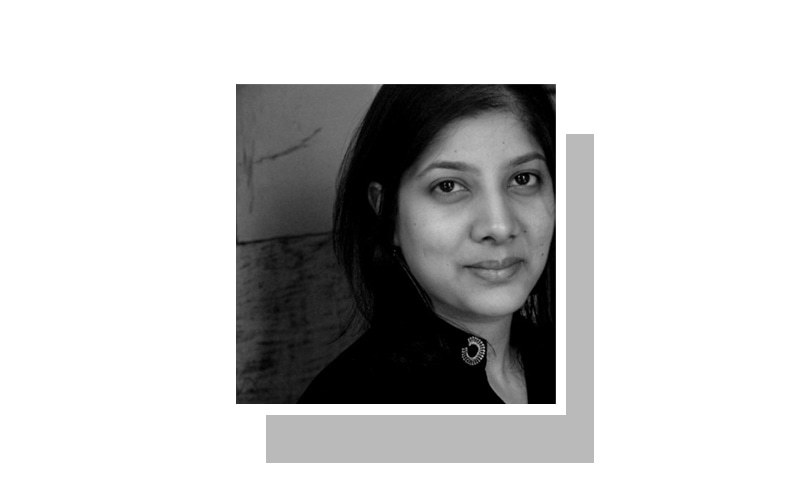 NEWS of Malik Ishaq's killing was still sinking in when the Ahle Sunnat Wal Jamaat (ASWJ), the so-called political arm of the Lashkar-i-Jhangvi (LJ), released statements to the media assuring that it would not protest Ishaq's death.
Describing itself as a "peace loving" party, the ASWJ disowned Ishaq's militancy, and has with a few exceptions stayed off the streets.
The ASWJ's restraint is striking, and worrying. Many have perceived Ishaq's killing to be a turning point in Pakistan's counterterrorism strategy vis-a-vis sectarian militant groups. They believe Ishaq's killing was deliberate and extra-judicial, a new stance by the Punjab police and provincial government — or from higher up, by those in khaki — toward sectarian militancy. The killing is seen as a warning to sectarian groups to slow the pace of violence at a time when Pakistan is in 'clean up' mode — persisting with military operations against the Tehreek-i-Taliban Pakistan (TTP), and trying to organise matters in Afghanistan by facilitating peace talks (now with an explicitly pro-Pakistan leader at the helm of the Afghan Taliban). But the ASWJ's politic response to Ishaq's killing is a reminder that a lull in sectarian violence does not mean an end to sectarianism.
Ishaq's killing cannot heal sectarian divides.
It remains to be seen whether the LJ will crumble — or at least lie low — in the absence of strong leadership. Notably, Ishaq's killing follows that of Usman Saifullah Kurd, the head of LJ's Balochistan chapter, by the Frontier Corps in Quetta in February — the same Kurd who in 2008 mysteriously escaped from a high-security Quetta jail only to unleash the most vicious campaign against Shia Hazaras in Balochistan. A similar security crackdown in the early 1990s successfully weakened sectarian groups. But the LJ now maintains a vast infrastructure across Pakistan, which runs on both domestic and regional funding, and has the potential to send up new leaders through its ranks.
The LJ is also not the only perpetrator of sectarian violence in Pakistan. Jundullah and the TTP also target Shias and other religious minorities, and recent reported defections to the self-styled 'Islamic State' are apparently by hardliners attracted to the more explicitly sectarian mandate of the Iraq- and Syria-based group. Can Ishaq's killing deter all these groups?
His death comes at a particularly interesting time following the signing of the nuclear deal between Iran and the P5+1 powers. The deal, which has stirred anxieties along sectarian lines throughout the Middle East, is perceived by detractors to be the fillip that an already resurgent Iran needs to shift the power dynamic in the region. Is it possible that the attempt to weaken the LJ at this juncture — if it is deliberate — is a strategic attempt to prevent Pakistan from being the staging ground of proxy sectarian warfare between Saudi Arabia and Iran? An acknowledgment that sectarian groups would likely escalate activities in the coming months to counter a sense of empowerment among Shias following the deal (anxieties about Shia empowerment run deep, and have not always been confined to the extremist fringe — Gen Ziaul Haq's most anti-Shia policies came on the heels of the 1979 Islamic revolution in Iran)?
But even if Ishaq's killing acts as a deterrent to sectarian attacks, it cannot heal sectarian divides entrenched in Pakistani society. A Pew Research poll in 2012 found that only 50pc of Pakistanis accept Shias to be Muslims; a 2011 poll revealed that 66pc of Pakistanis believe Ahmadis are not Muslims.
Madressahs with a sectarian agenda are mushrooming throughout the country, particularly in Sindh where divisive views have been slower to gain traction. These are locally funded and have been allowed to flourish by a state that perceives sectarianism to be a lesser evil than separatism. They will no doubt cultivate a new generation with hard-set sectarian identities.
In this context, organisations such as the ASWJ, which straddle the domain of politics and sectarian identity, are well positioned to thrive, particularly after establishing some distance from militant violence. Rumours have been circulating about disagreements between Ishaq and Ahmed Ludhianvi, and the latter will seek to consolidate his position following Ishaq's killing, possibly by seeking a broader political remit. The overlap between electoral politics and sectarianism is not easily eroded: mainstream political parties including the ruling PML-N have courted sectarian leaders to rally votes at election time and only the naive would think this practice will change in the forseeable future.
As such, all signs point to the resilience of sectarianism. This is particularly true as sensible clauses tailored to genuinely address sectarian divides issued under the National Action Plan regarding curtailing hate speech, registering madressahs, and reforming school curriculum remain unimplemented. Given that Pakistan's has amongst the world's largest Shia communities, we should think of better ways to address deep schisms than police 'encounters'.
Source:
http://www.dawn.com/news/1198059
Comments
comments