Shia genocide, Zardari and Bilawal in pictures – by Laleen Ahmad
Finally, Zardari and Bilawal have found someone whose very name evokes and invokes the noble name of the Prophet's son-in-law and Islam's fourth and last righteously guided Caliph. The name is so significant that it says it all. His name is "Ali Madad". Yes, "Madad" means help or calling for help. But Zardari and the Son would not be what they are if they do not give you the shock of your life. Yes, the only caveat is that Ali Madad apart from standing with Zardari and Bilawal, stands against everything that Caliph Ali stood for.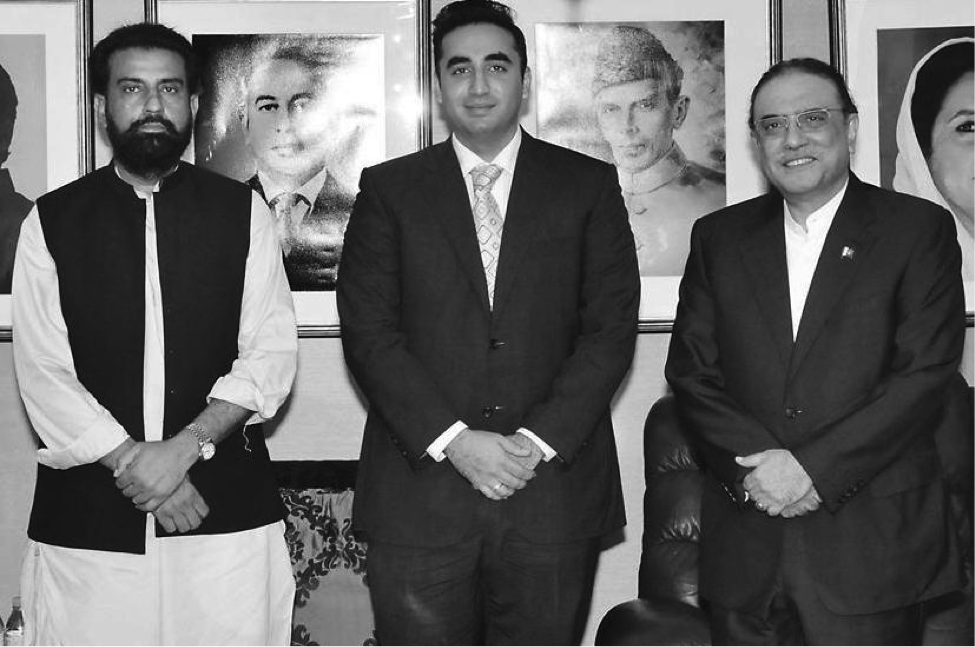 Bilawal is certainly in the safest hands possible. To his left is his own father, and to his left is Ali Madad (of the Jattak tribe) who is known to be as corrupt as anyone in Pakistan can be. Being based in Baluchistan, he may be regarded as the top contender for the province's corruption rating. It does not stop here. Madad is a Deobandi and is widely seen as the political face, however corrupt, of Lashkar-e-Jhangvi in Baluchistan.
But it does not stop here. Below is another group photo of what has been characterised as "like-minded political leaders" by an observer. Below the Zardari-Bilawal duo is found cavorting with a group of Baluchistan's Takfiri Deobandis who have openly apostatized the Shias, Barelvi Sunnis, and Ahmadis, and have regularly been justifying their killing: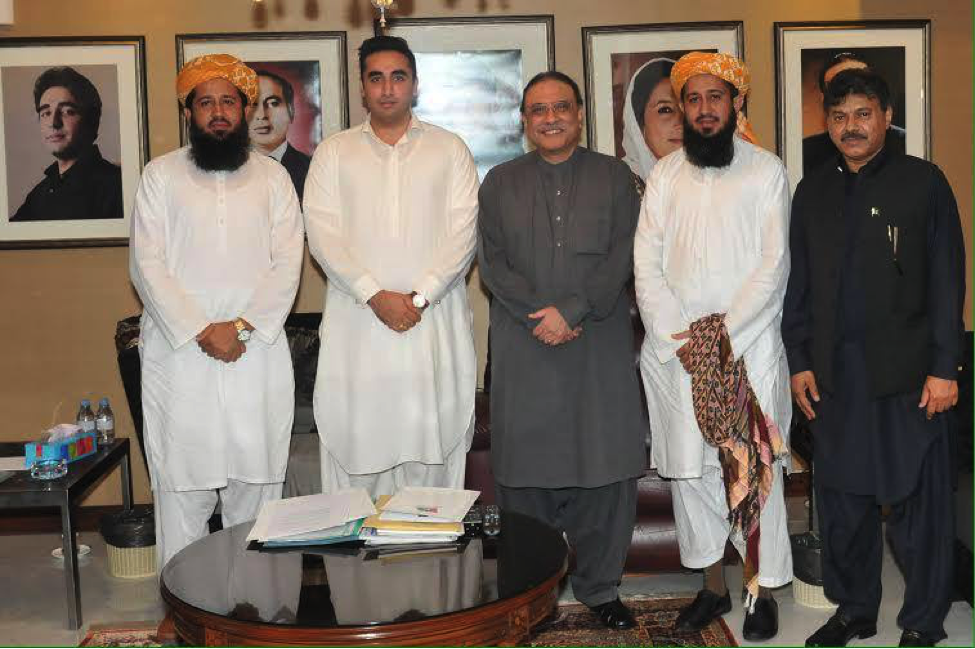 In Punjab, once a PPP stronghold, the PPP Punjab head, Manzoor Wattoo and Syed Khursheed Shah posed in pictures with Ahmad Ludhyanvi – chief of the  ISIS-affiliated and banned Deobandi terrorist organisation, ASWJ-LeJ.
Simply serving a paltry notice does not absolve the Bilawal-Zardari duo for the ideological mess that they have left PPP in! What is the point of serving a notice to Khursheed Shah when the father-son duo are themselves associating with ASWJ in Balochistan – another land soaked with #ShiaGenocide.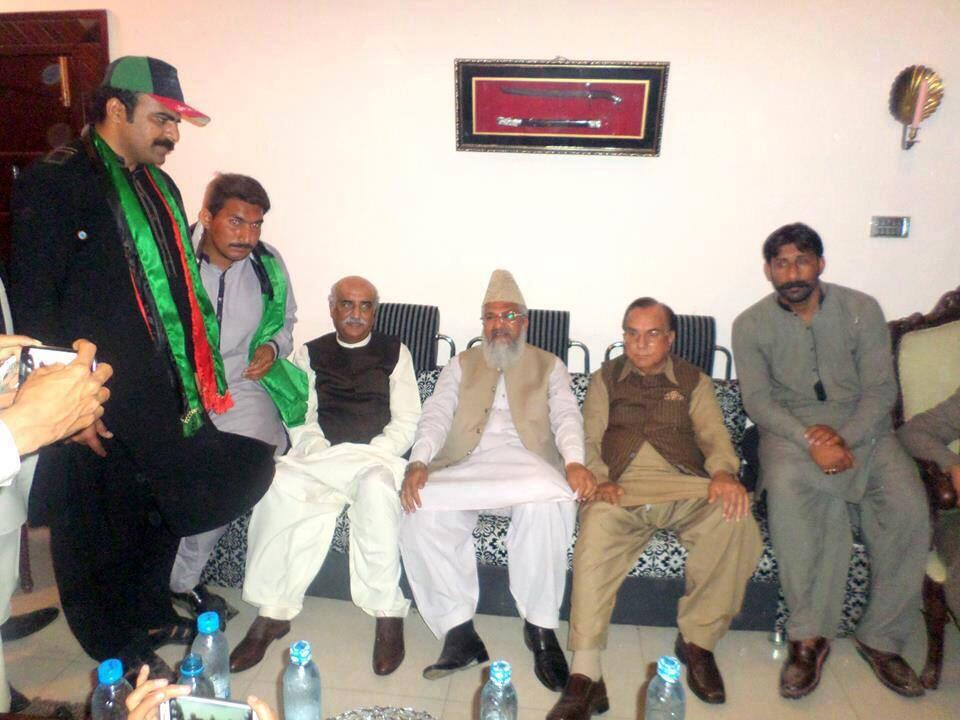 Similarly, a powerful PPP leader and newly-appointed Senator, Sherry Rahman and her lobby promote Tahir Ashrafi who facilitated the release of Malik Ishaq who openly boasts his key role in Shia genocide in Pakistan

With Zulfiqar Ali Bhutto and Benazir Bhutto in the background of their pose with ASWJ-linked leaders, it is clear what direction the father-son duo is heading. So much for the Party of the Martyrs.
Comments
comments