Appeal to Sherry Rehman, Tahir Ashrafi and Raza Rumi: Don't obfuscate Shia genocide in Balochistan as an ethnic issue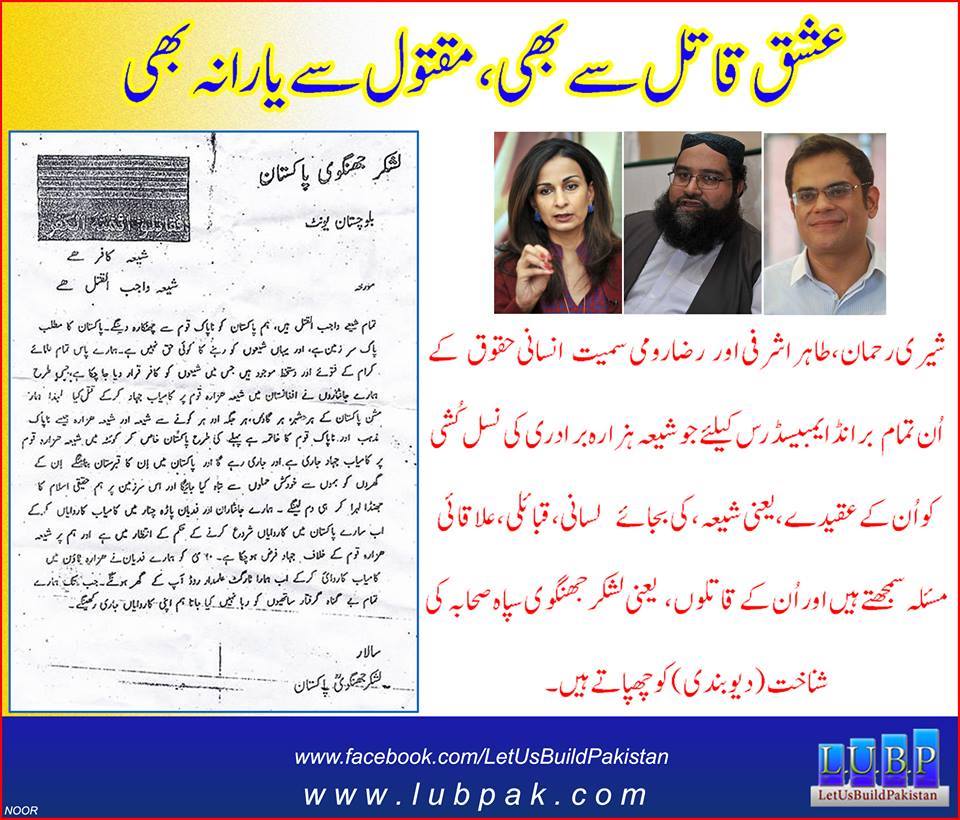 In Pakistan, more than 23,500 Shia Muslims have been killed by Deobandi ASWJ terrorists who have also killed more than 45,000 Sunni Sufis/Barelvis and hundreds of Christians and Ahmadis.
In Balochistan alone, up to two thousand Shia Muslims have been killed at least half of them are Hazara Shias whereas the other half are Baloch, Saraiki, Punjabi and Pashtun Shias.
While known Deobandi apologists and enablers such as Hamid Mir, Javed Chaudhry, Orya Maqbool Jan and Nadeem Paracha routinely try to hide the Shia identity of victims and Deobandi identity of perpetrators, we are shocked to see a similar discourse by Sherry Rehman, Raza Rumi etc in the aftermath of recent incident of Shia genocide in Quetta. It's our appeal to them to respect the 23,500 dead Shias and do not obfuscate their massacre by Deobandi ASWJ terrorists led by Ramzan Mengal, Aurangzeb Farooqi, Ludhyanvi and Mufti Naeem.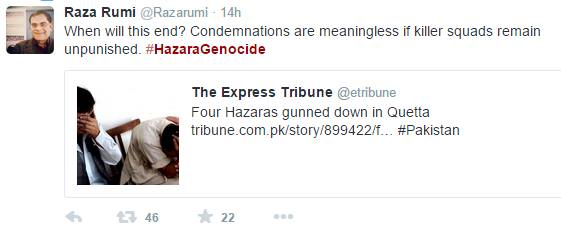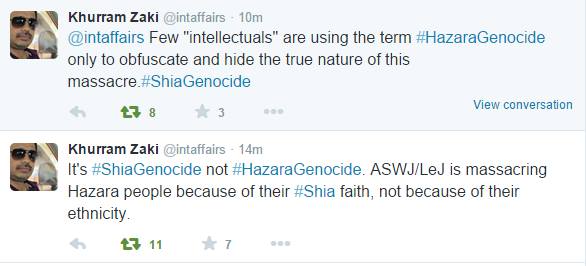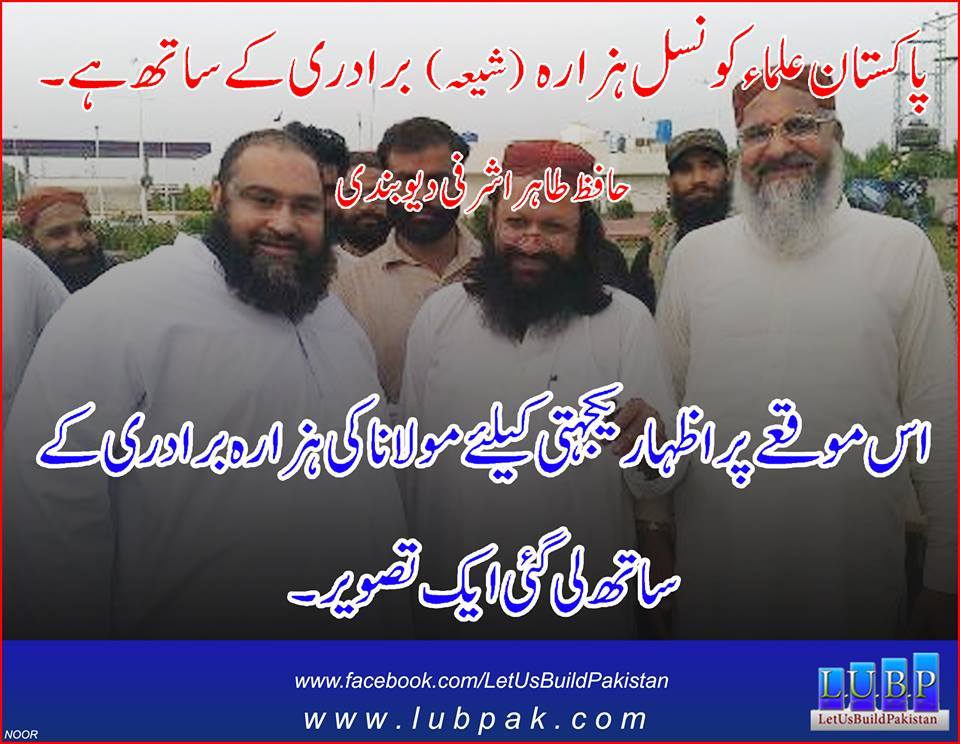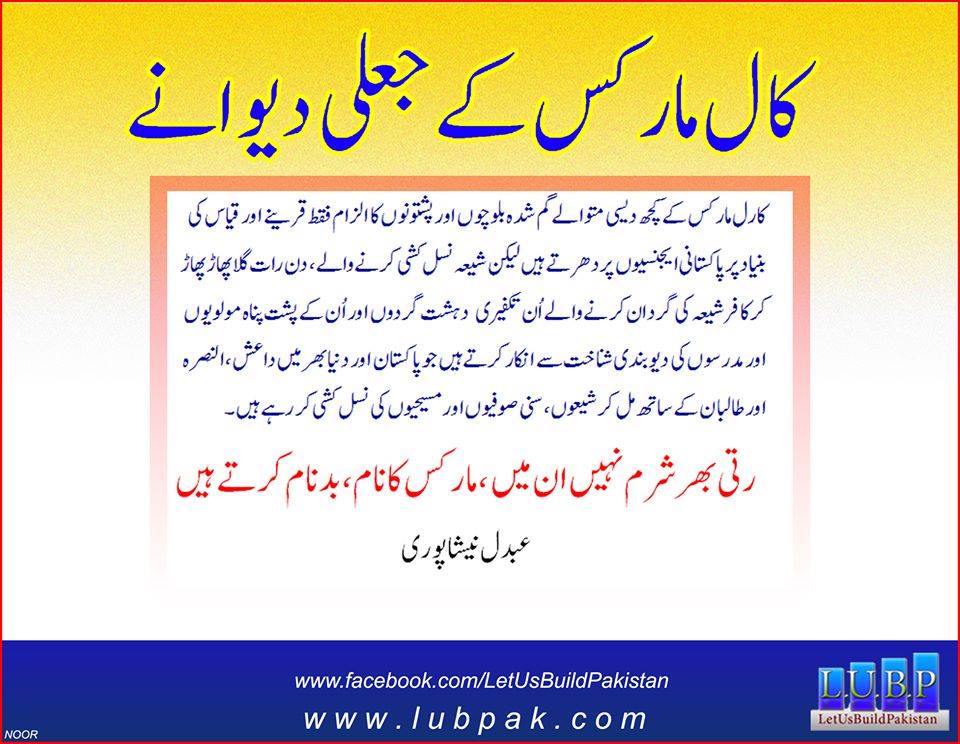 Comments
comments