Gatestone Institute: The Deobandi and Jamaat-e-Islami roots of extreminsm and terrorism in the UK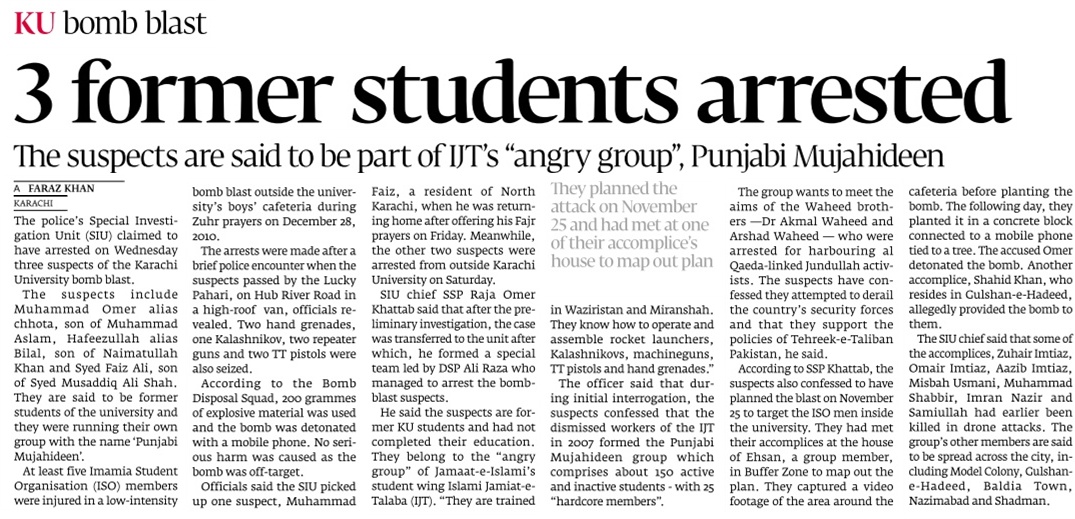 Ataullah Siddiqui, an official of the Islamic Foundation, which publishes radical tracts of the Islamist group Jamaat-e-Islami. In 2003, The Times reported that two of the Islamic Foundation's trustees were on the UN sanctions list of people associated with the Taliban and al-Qaeda. The Islamic Foundation's current chairman, Khurshid Ahmad, is also the vice-president of the Pakistani branch of Jamaat-e-Islami, a violent Islamist group that committed acts of genocide during the 1971 Independence War in Bangladesh. Pakistan's other political parties accuse Jamaat-e-Islami of connections to terrorist organizations, such as Tehreek-e-Taliban Pakistan.
The Inter Faith Network for the United Kingdom, for example, is a coalition of religious organizations from across the country, which contains a number of Islamist groups belonging to the Muslim Brotherhood and Jamaat-e-Islami. The Inter Faith Network's own management committee includes Ayub Laher, a scholar who belongs to Jamiat Ulama-e-Britain, a branch of a worldwide Deobandi group that, The Times reports, is "directly affiliated" with Pakistani seminaries that have close ties to the Taliban.
Comments
comments