600 Pakistani Deobandi schools, linked to terrorism, getting Gulf funds: US Congressman Ed Royce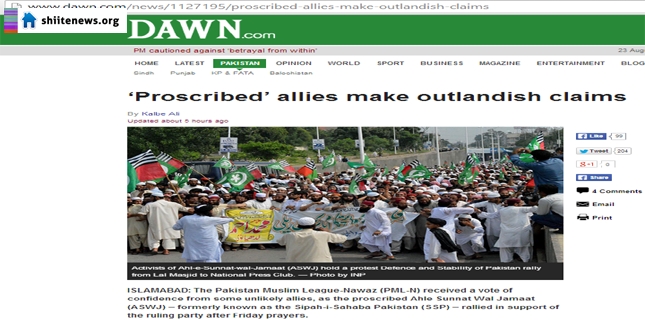 New Delhi : The US clearly sees the hand of "some families in Gulf states" behind the funding for about 600 Deobandi schools in Pakistan that could be adding to the fire power of the terrorists in the region.
At a media interaction hosted by the Vivekananda International Foundation, chairman of the powerful US House Foreign Relations Committee Senator Ed Royce observed that based on the experience in fighting the war on terror alongside Pakistan, the US administration has also come to the conclusion that its spy agency ISI needs to be dissuaded from playing a dual role in the region. He was responding to a question about the role of the Pakistan establishment vis-à-vis the Taliban terrorists and the alleged protection offered to the 9/11 mastermind, the late Osama bin Laden.
Senator Royce, a frequent traveler to the region, also observed that the situation is pretty complex with regard to terror, ISI and the Pakistan civilian government.
"The people of Pakistan themselves are facing a danger under these circumstances," he noted while adding that terror presents a worldwide danger. In the context of the Indo-Pak relations and the 26/11 Mumbai terror attack, Senator Royce came down heavily on Pakistan and demanded that it should either hand over the mastermind Zaki-ur-Rehman Lakhvi to India or present him to the International Criminal Court at The Hague for crimes against humanity.
Without naming Lakhvi, Royce said Pakistan must bring to justice Lashkar-e-Taiba terrorists involved in the 26/11 Mumbai attack case and wondered how Lakhvi could host visitors in prison instead of facing action.
"The same individual (Lakhvi) today is hosting visitors and is not being brought to court of justice. I have called upon Pakistan to turn that individual over to India. But if Pakistan won't do that, then turn him over to the International Criminal Court in the Hague where he will be tried for crimes against humanity," he added. Senator Royce, who led a bipartisan delegation that had several meetings in the context of promoting better Indo-US relations, also said that they were all "bullish" about the growth of the two way trade between the countries. ''We can see a big jump in the trade and investments between the two countries.
Source:
Comments
comments