The great Liars movement and Iftikhar Chaudhary – Syed Riaz Al-Malik Hajjaji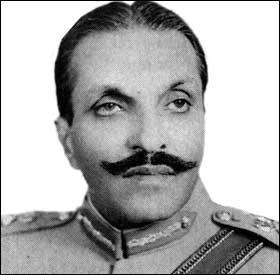 In 2007, great Liars Movement, ooops Lawyers Movement took place which restored the finest crooked, corrupt Jamaati Talibani Qazis to Supreme Court. But we forget Liars Movement Part 1 aka PNA Movement which facilitated the Coronation of "anti-establishment" Shaheed Abu Nawaz aka Kanra Dajjal oops, General Zia ul Haq. Amongst his esteemed courtiers and Collaborators was Justice Nasim Hasan Shah along with Justice Molvi and Justice Anwar ul Haq.
Both movements were BeyGhairat Bowel movements on the nation of Pakistan, the stench of which lives on. These movements will love on in the anus, ooop annals of history. Don't tell anyone but the "anti-establishment" Liars Movement 2007 was done with the backing of General Kiyani and with the funding of Marxist "anti establishment" Ibne Zia ul Haq aka "Comrade" Nawaz Sharif.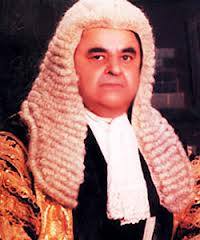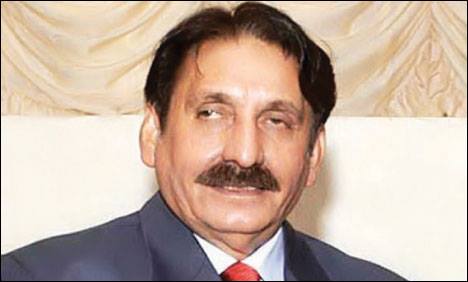 Shoaib Mir
انا للہ وانا الیہ راجعون
جناب عالی! یہ نسیم حسن شاہ وہی جج ہیں، جنہوں نے جیو کے ایک پروگرام "جوابدہ" میں اقرار کیا تھا، کہ ذوالفقارعلی بھٹو کی سزاۓ موت آپکا غلط فیصلہ تھا. اور یہ ضیاء الحق کے دباؤ پر کیا گیا تھا. اس پر زمین اور آسمان تو کیا پھٹتا، کوئی "سوو موٹو" نوٹس تک بھی نہیں لیا گیا. الٹا ایک ریفرنس دائر ہونے پر افتخار چودھری جیسا بہروپیہ نہ صرف روزانہ سماعت کرنے کے اپنے وعدے سے ہی مکر گیا، بلکہ صدارتی وکیل کا وکالت نامہ بھی منسوخ کر دیا.
حضور والا! جب ١٩٧٩ میں بھٹو جیسی "عبقری شخصیت کا عدالتی قتل" اتنی بےباکی اور بےغیرتی سے کیا جاۓ، اس پر فوج اور نہ ہی عدالت عظمیٰ شرمسار ہو، بلکہ معافی بھی نہ مانگے، تو ٢٠١٥ میں "انتخابات کا عدالتی قتل" کوئی انہونی بات نہیں. جس پر عمران خان اتنا شور مچا رہا ہے، اگرچہ بلکل حق بجانب ہے. لیکن یہ علیحدہ بات ہے کہ جب دھاندلی پرعدلیہ کے "شرمناک" کردارکا معاملہ اٹھا تو بقول اقبال: "یہ ناداں گر گۓ سجدے میں ، جب وقت قیام آیا"
عزت مآب! آپ ملٹری کورٹس کا رونا رو رہے ہیں، آپ کا پورا عدالتی نظام "کینگرو کورٹس" کا منظر پیش کر رہا ہے، انصاف کا قبرستان بن چکا ہے. جہاں اپیل، وکیل یا دلیل کا کوئی کام نہیں. اب بھی وقت ہے کہ پاکستان کے عدالتی نظام کو مولوی مشتاق، انوارالحق، نسیم حسن شاہ، افتخار چودھری اور ان جیسے اور کئی بےغیرت ججوں سے پاک کیا جاۓ، جو آج بھی کورٹ، کچہری میں عدالت لگاۓ بیٹھے ہیں.
کوئی حیرت نہیں کہ "عدالتی قتل" ریفرنس کا وہی صدارتی وکیل جس کا وکا لت نامہ افتخار چودھری نے منسوخ کیا تھا، آج "انتخابی دھاندلی" اور "٢٠ ارب روپے" ہرجانہ کیس میں عمران خان کا وکیل ہے. جبکہ کیس کی سماعت وہ جج کرینگے جو اسی افتخار چودھری نے لگاتے تھے. اس صورت میں انصاف کی کس حد تک توقع کی جا سکتی ہے. آپ خود
Comments
comments