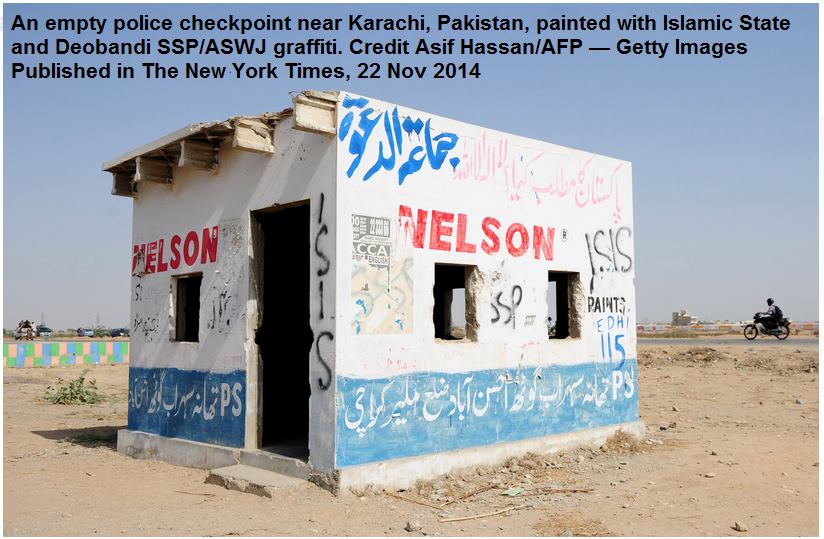 LONDON — Across Pakistan, the black standard of the Islamic State has been popping up all over.
From urban slums to Taliban strongholds, the militant group's logo and name have appeared in graffiti, posters and pamphlets. Last month, a cluster of militant commanders declared their allegiance to Abu Bakr al-Baghdadi, the self-proclaimed caliph of the Islamic State.
Such is the influence of the Islamic State's steamroller success in Iraq and Syria that, even thousands of miles away, security officials and militant networks are having to reckon with the group, also known as ISIS or ISIL.
Its victories have energized battle-weary militants in Pakistan. The ISIS brand offers them potent advantages, analysts say — an aid to fund-raising and recruiting, a possible advantage over rival factions and, most powerfully, a new template for waging jihad.