Accuse Tahir url Qadri of anything but…. – Ayaz Amir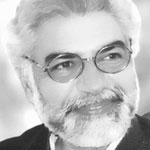 The New Pakistan if it is to mean anything has to be a repudiation of all the detritus and obsolescence accumulated in the name of the faith. Whatever happened in the past is over and done with. Ziaul Haq was no more in 1988. It is no longer enough to make him an alibi or an excuse for our failings. If his legacy was bad, and it was, we've had time enough time to dismantle it. But Pakistan's democrats who have been around for a long time were afraid, blowing hot and cold on such bright abstractions as the continuity of democracy but getting cold feet when confronted with bigotry and intolerance.
Accuse Tahir url Qadri of anything…of sophistry and dissimulation. But for the first time in years someone on a public stage is talking of the rights of women and of minorities, and is not afraid of sharing the stage with leaders of the Shia school of thought. In Pakistan's particular milieu, with obscurantism not just on the march but on the rampage, isn't this a good thing? Where Qadri indulges in doublespeak, and sometimes he does, lambast him for it. But where he touches the right chords, isn't it only fair to give him his due?
Imran has done something better. He has done what the armchair liberati would not have been able to do in a hundred years: open wide the gates of political participation to womenfolk. Apart from Saudi Arabia there would be few places on earth more gender-segregated than Pakistan. Imran's movement has changed this, the number of women and of young girls participating in his rallies, even in such a bastion of conservatism as Mianwali, enough to move the most cynical heart. This is liberalism not in theory but practice.
A relevant quote from Bobrick: "Although alcohol was prohibited by the Quran, a slightly fermented, pungent wine made from dried grapes, raisins, or dates was allowed (he is talking of Abbasid Baghdad). Muslim jurisprudence sometimes went to great lengths to determine how much fermentation was permitted, but stronger stuff was also widely enjoyed…At royal drinking bouts, rooms were rendered fragrant by incense; men perfumed their beards with civet or rose water; wore special, bright-coloured robes; and were entertained by singing girls…the delights of drink were celebrated in poetry and song."
When the Most High sits on His judgment seat I doubt if Gen Musharraf will be asked too many questions about subverting the constitution or imposing emergency rule. If any Pakistani ruler was in a position to scrap Zia's Hadood laws which make such a fuss about drinking it was Musharraf. To Pakistan's enduring discomfort he missed the opportunity…or had not the nerve to make the most of it.
Some establishments in Islamabad permitted you to bring your own stuff when you came to dine. That was the extent of his liberalisation. A great leap forward was the opening of some Chinese massage parlours but they soon came under attack from the vigilantes of the Lal Masjid brigade. If in the Great Beyond Musharraf is questioned about anything it will be this squandering of opportunity.
Whence such an opportunity comes again we do not know. It is easy to advance piety or the sham version of it current here; much more difficult to undo what is done. A country which can't make up its mind about YouTube, how do you expect it to look judiciously at other things?
My idea of Naya Pakistan, for what it's worth: an end to the menace of the plastic shopper which is doing more to destroy Pakistan than Talibanisation; taxis in our bigger cites running on meters; and the opening of the odd tavern or two where homage can be paid to the memory of Ghalib. Can this happen in my lifetime. I don't think so. But what harm in nursing one's daydreams?
Source:
http://www.thenews.com.pk/Todays-News-9-278783-What-place-the-tavern-in-Naya-Pakistan
Comments
comments