PPP needs Imran Khan to come out of its downward spiral – Kamal Hyder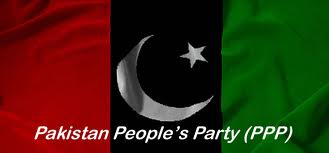 Being a jiyala but having no interest in the current political set up, it pains me when I see people like Imran Khan and Tahir ul Qadri demanding a "revolution" in the name and face of change of guard in Pakistan. While the points being raised by both the "leaders" are welcome and should be considered in scheme of things by parliament, it is their mode of protest and way of talk that has united politicians for both sides of the divide. Being a PPP supporter by birth, it particularly pains me to see the performance of the party with clear dependence on Bilawal, Bakhtawar and Aseefa to bring the party out of the abyss. The lovely siblings, who are like children to me, probably don't have to worry so much as they haven't yet seen "opposition" as the PPP remains at the helm of affairs in Sindh and their erstwhile father, Asif Zardari, holding sway over party affairs and very much a key player in the power structure, both because of the control over PPP and holding financial power. Shaheed Benazir Bhutto had to fight a dictator and eleven long years of political struggle before she could come into power. Right and wrong decisions were made but she was never given power to implement what she wanted.
Coming to Imran Khan, the man is clearly not clear headed. He is possibly on pot and is full of contradictions. The class I belong to, the urban middle class, Imran Khan is a clear favorite there. Primarily for his charismatic personality, but in the end the argument people give is that "Imran Khan remains untested". My argument is to deal with a "dana dushman" than to be shocked by a "nadan dost". My logic is based on a line defined by Taliban and extremism. By his words, Imran Khan has liked the Taliban and talks about engaging them to bring the best out of them, in essence talking about differentiating between the good and the bad Taliban. Just because of this, I can never vote for Imran Khan, PML-N and Jamat e Islami. Unfortunately, with his star on the ascent and the public very much in his favor, Imran Khan has to be taken seriously. People are willing to risk everything to test him out.
The PPP, has a very dark and bleak future in front of it. By future, I mean the short to medium term of 3-7 years. While Shaheed Benazir Bhutto's uncles left her one after the other after the coup in 1977, the aunts and uncles of Bilawal, Bakhtawar and Aseefa are sticking to them in ways as if they were actually calling the shots. I would call this sycophancy, which the three youngsters do not need at this stage in their lives. If they want to lead the country and its people as part of their family heritage, they have to be exposed to the harsh realities of life. Shaheed Benazir Bhutto had to face dictators, hot headed brothers, scheming uncles and economic hardships to become a leader. She had to face intrigues from partymen, opposition and military establishment all her life to become a statesman.
The PPP of today is years away from the PPP that struggled and I have always voted for. The main issue is that new blood is not coming in numbers that one wants to see. The old guard of non-public leaders like Rehman Malik and Sherry Rehman can be seen clinging to Asif Zardari and the three siblings. Add to that family control in spheres of power by Faryal Talpur, Azra Fazal and Owais Muzaffar. The difference between leadership from Sindh and Punjab was always visible, but now the divide between North and South Sindh is growing. North Sindh leaders like Qaim Ali Shah, Khursheed Shah, Murad Ali Shah are visible everywhere. With Zulfiqar Mirza out of the scene and Fehmida Mirza and the Makhdooms of Hala, Naveed Qamar keeping a low profile, South Sindh has very little say in things or visibility. Leaders from Karachi are very effective, but as they are not electables, their value remains low. Situation in Punjab is even more grim. Yousuf Raza Gilani, Raja Pervez Ashraf, Qamar Zaman Kaira and others have no power now, hence, low relevance. Aitzaz Ahsan can be a great inqalabi, but his role in the lawyers movement can never be forgiven by a party worker. It is also ironic to see who is the President of PPP Punjab – Manzoor Wattoo! That goes to show the decadence of the party.
With the party tainted by corruption charges mainly done by hand picked men of Asif Zardari which also led to inability of the party to perform for its workers and general public, it is important a crazy hot head like Imran Khan comes to power. He will hound both Asif Zardari and Nawaz Sharif and hopefully deliver on his promises. This hounding can lead to the evaporation of barsatis who come only to get attached to power. The party can go into hibernation and recover from its grassroots. PPP has recovered time and again, mainly because of tough time given by military and right wing establishment. It had a charismatic leader in the form of Shaheed Benazir Bhutto, who is not there anymore and expecting a clone of her is asking for a miracle. One needs a proper purging of the "old and corrupt guard" of the party. There is hope. Though in the long run. For the short run, it's a tunnel with a red light on the other side.
– The writer is a staunch PPP supporter based in Norway where he works as an engineer
Comments
comments