Misogyny of Asfandyar Wali Khan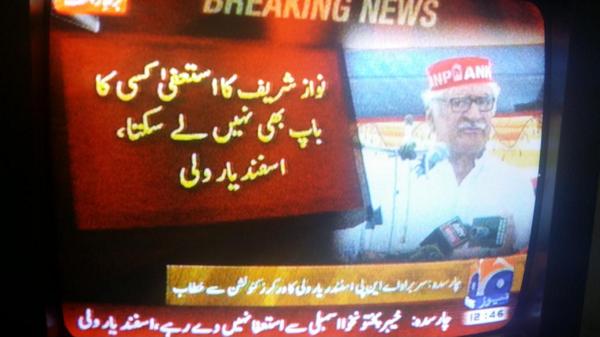 Dear Mian Nawaz Sharif: I am more loyal to you than Mahmood Khan Achakzai. Yours truly, Asfandyar Wali Khan
In his speech to the ANP workers convention (8 Sep 2014), ANP's Asfandyar Wali Khan spoke like a Deobandi sectarian bigot against female political activists of PAT and PTI. Shame!
It was none else than Asfandyar Wali Khan's grandfather Bacha Khan who founded first Deobandi madrassas in KP paving way for TTP-ASWJ. https://lubpak.com/archives/306211
Asfandyar Wali Khan also said that ANP will continue to defend the 1973 constitution as his father signed that document. Surely ANP is anti-Ahmadis too.
in his recent statement he said : "Imran Khan Kehta Hai KP Kay Elawa Har Jaga Dhandli Hui. Khudara Imran Khan Dharnay Me Naach Ganay Band Kardo (ANP's head Asfandyar Wali)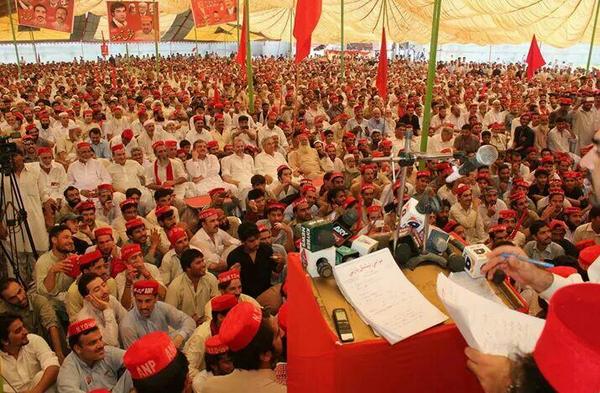 This men-only crowd (mostly Deobandi Pashtuns) respectfully nodded to anti-women remarks by their leader.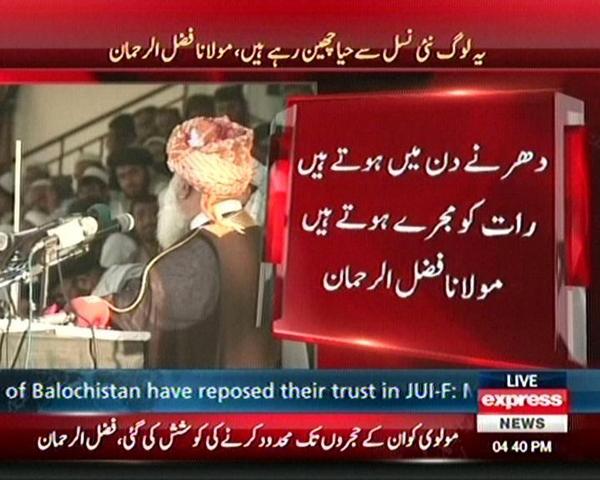 Comments
comments