Charge sheet against Dr Tahir ul Qadri – by Shakeel Arain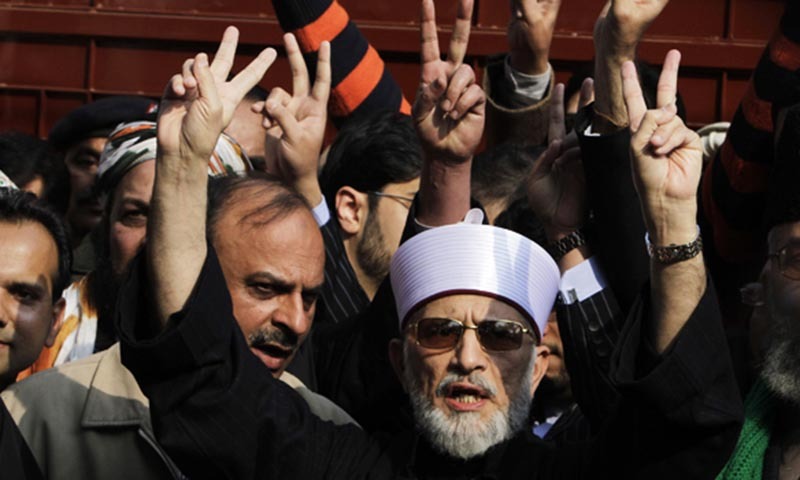 1. He is a Canadian national.
2. He is a religious cleric (Mullah)
3. He has been launched to save General Musharaf .
Tahir ul Qadri complains:
1. State backed massacre of his workers (Model Town, Lahore)
2. Denied freedom of movement (not allowed to land at Islamabad, not allowed a peaceful peace march).
3. Denied the legal right to lodge an FIR.
4. Was harassed in the shape of fake money laundering case .
As far as allegation against Tahir ul Qadri for saving Musharaf is concerned, it may have some merits. Even if this allegation hold merits, the fact is fate of Musharraf is in hands of judiciary, not executive.
In any case, his complaint about the brutal massacre of his workers in Model Town, Lahore, cannot be ignored.
Comments
comments