Bloody instructions: ASWJ's rally in support of PMLN – by Zarrar Khuhro (Dawn)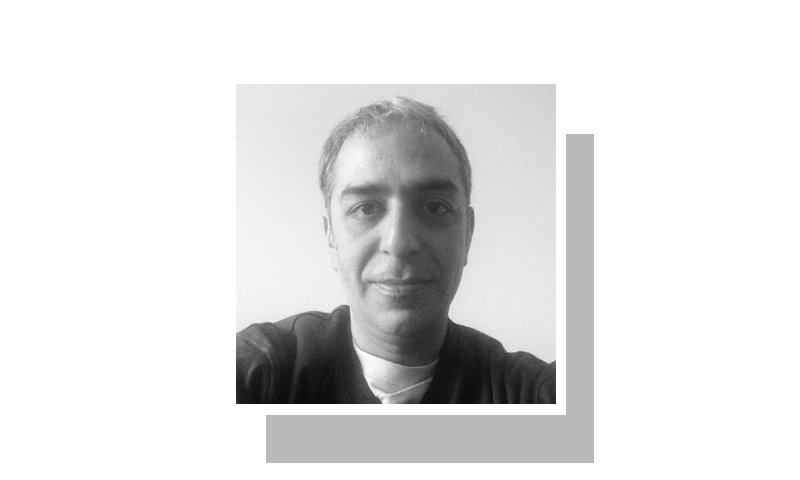 THERE is one thing that the azadi and inquilab marches have generated in massive amounts, and that is debate. There have been exchanges on what constitutes an unconstitutional act, on the extent of the rigging during the 2013 elections and, most of all, on whether the tactics adopted by Imran Khan will lead to reform or anarchy.
On the latter point, critics of the idea that street power alone is a barometer of public will had a few arguments to make. One was that many parties and groups, given resources and incentive, can easily muster tens, and sometimes hundreds of thousands, of people to press for their demands.
One example was of the MQM, while others observed that even the tableeghi jamaat's ijtima attracts massive and motivated crowds. Others asked what would happen if a desperate PML-N, out of its all-encompassing insecurity, decided to enlist the aid of its own street power and that of 'friendly' hard-line outfits?
And then on Friday the Ahl-i-Sunnat Wal Jamaat led a rally from the Lal Masjid to the press club in which it spoke out against Imran Khan and Tahirul Qadri and the latter's ally, the Majlis Wahdat-i-Muslimeen. Qadri is of course anathema to the arch-Deobandi ASWJ, as is the Shia MWM, for obvious reasons. They also didn't like all that dancing and qawwali.
The ASWJ has seen many parties courting it for its support.
Predictably, this has led not only to justified criticism of the PML-N (the apparent beneficiaries of this rally), but has also been used as an opportunity to point towards the hypocrisy of criticising the PTI's much-bandied appeasement of the Tehreek-i-Taliban Pakistan while largely ignoring the PML-N's nexus with sectarian outfits.
Just to ensure that no doubts were left, the PML-N's local chapter also sent their representatives to the rally and its youth wing's Yasir Abbasi called Ludhianvi a "defender of Islam".
But the ASWJ is no mere PML-N proxy and, in this case, it is using more than it is getting used. It has done this before and will do it again, all in the cause of pushing and legitimising its stated agenda of declaring Pakistan a Sunni state and its Shia citizens non-Muslims.
Banned in 2002, the Sipah-i-Sahaba re-emerged as the Millat-i-Islamia Pakistan. Banned again in 2007 it then became the Ahl-i-Sunnat Wal Jamaat. Despite (again) being banned by the interior ministry in 2012, it managed to contest elections in 2013, where it polled significant votes for a party of its nature.
In Karachi, for example, Aurangzeb Farooqi gave a tough contest to the MQM's Waqar Ali Shah under the aegis of the Muttahida Deeni Mahaz. In other constituencies, they also, in effect, secured more of the Deobandi vote than their closest ideological challengers Fazlur Rehman's JUI-F.
In Punjab, ASWJ leader Mohammad Ahmed Ludhianvi was defeated by the PML-N's Sheikh Muhammad Akram only to see the latter disqualified by an election tribunal. Were it not for the Supreme Court's dismissal of the disqualification notification, Ludhianvi would be an MNA now. With its electoral clout augmenting its already existing networks and cadres, the ASWJ has seen many parties courting it for its support (or at least to avoid its outright enmity) and not all of these parties are political.
And the ASWJ itself has always been open to such overtures. It joined the platform of the Difa-i-Pakistan Council, allowing it to rub shoulders with all those who graced its stage and also allowed it to link itself to a broader religio-national agenda. The same agenda that is evident in the wordings of the latest march, which is to 'save Islam and the integrity of Pakistan'.
And here is where the ASWJ makes its gains, by linking itself to broader (relatively speaking) movements, by making itself available to all who may need its 'services', whether those be political parties or intelligence agencies.
If that sounds confusing, wrap your head around this: they are rallying in favour of a government which is (apparently) opposed by the establishment which the ASWJ also rallied in favour of against Geo, which in fact gave it a great deal of (arguably) unnecessary airtime in the past and which is now (pretty much) opposed to Imran and Tahirul Qadri who (so they say) are backed by at least one faction of the same establishment, and against whom the ASWJ is also rallying.
And here we haven't even gone into Lashkar-i-Jhangvi's 1999 assassination attempt on Nawaz Sharif, or the bounty Riaz Basra had previously placed on Nawaz, Shahbaz and Mushahid Hussain. Nor have we mentioned the whispers of how these groups are being used in Balochistan.
The bottom line is that this group, and others like it, unlike the 'fail first, explain later' planners of most of our political leadership, know exactly what they're doing. And they have no shortage of takers.
The writer is a member of staff.
Twitter: @ZarrarKhuhro
Source:
http://www.dawn.com/news/1127491
Comments
comments