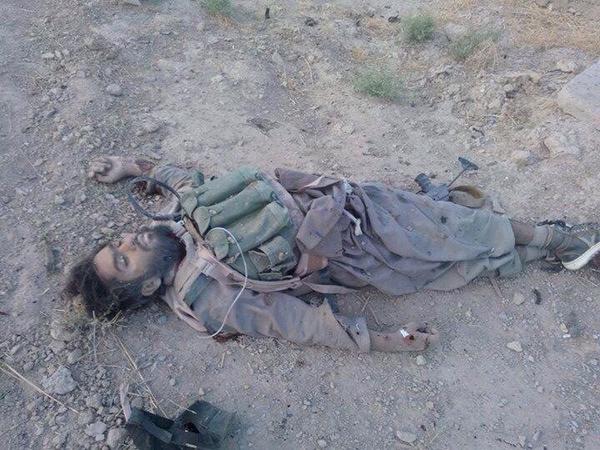 QUETTA: The Ghalib Mehsud faction of the outlawed Takfiri Deobandi Tehrik-i-Taliban Pakistan (TTP) claimed responsibility for the attack on the Samungli and Khalid airbases in Quetta in which 12 militants were killed by security forces.
Ghalib Mehsud is the leader of Fidayeen Islam which is the suicide wing of the proscribed Takfiri Deobandi TTP.
The number of dead militants involved in two coordinated attacks at Balochistan's air bases reached 12, as two more dead bodies were found in Khalid airbase in Quetta.
Commander Southern Command, Lt. General Nasir Khan Janjua told reporters while visiting the location of the attack that six dead bodies were found in Khalid Air base and six were found in Samungli airbase.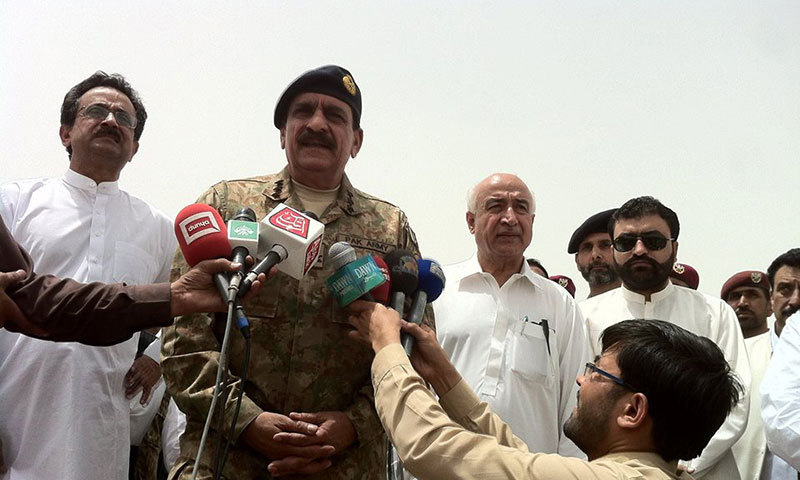 Nasir Khan Janjua talking to media. — Photo by author
"They all seemed to be foreign nationals," he said.
Security forces thwarted the attack and also arrested one injured militant and shifted him to an unknown place for interrogation.
Balochistan police chief Muhammad Umlaish told media representatives that forces had concluded the operation in Quetta.
The police chief moreover said that 11 security personnel were injured during the operation that lasted for more than four hours. All injured were being treated in the Civil Military Hospital in Quetta cantonment.
He said 11 rocket launchers were recovered from the Khalid airbase while a huge quantity of arms and ammunition was recovered from the Samungli airbase.
"All entry and exit points leading to the airport and airbases are being strictly guarded," Umlaish said.
Responding to a question, he said the militants were spotted instantly.
Moreover, the Inter-Services Public Relations (ISPR) in a statement said that the Samungli and Khalid airbases in Quetta have been cleared.
Imran Qureshi, the Superintendent of Police moreover told Dawn that the operation was completed in the early hours of Friday.
Security forces also detained five suspects in a search operation conducted in connection with the attack targeting the Samungli airbase.
"Police are interrogating the suspects," Qureshi said.
"All dead terrorists seem to be Uzbeks," Home Minister Balochistan Sarfaraz Bugti told Dawn.
Khan Wasey, a spokesman for Frontier Corps, told Dawn that the attack had begun with the militants opening fire at the air base and hurling grenades.
Wasey said the attackers had also fired seven rockets that landed in the premises of the two airbases.
More than 20 huge explosions were heard during the operation, police said, adding that the blasts were followed by intense firing.
Source: