Generals and Oil Corporations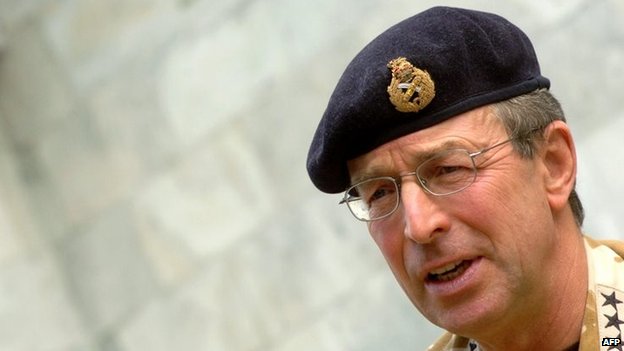 In this post, we present some snapshots from Pakistani and international media that demonstrate incompetence of generals (Pakistani, American, British etc) and also the role of Oil Corporations in international strategies and policy decisions.
Ayaz Amir (The News, 4 July 2014) writes about Pakistani and American generals:
"Not that our generals are products of the German Imperial General Staff. Stephen Cohen's cautionary words in his book on the Pakistan Army are worth remembering: "The Pakistani army officer is not distinguished by strategic brilliance. He is increasingly drawn from sectors of Pakistani society in which reflection, contemplation, and analysis are not outstanding characteristics." (As if American generals are drawn from sectors of life given to contemplation…Afghanistan and Iraq strongly suggest otherwise.)"
This BBC report (3 July 2014) suggests that British generals too are not much different. They were planning to arm and train 100,000 'moderate rebels' to topple Assad regime in Syria. They must now look at the mess they have created in Syria and Iraq in the shape of FSA aka Al-Nsura aka ISIS.
The UK drew up plans to train and equip a 100,000-strong Syrian rebel army to defeat President Bashar al-Assad, BBC Newsnight can reveal.

The secret initiative, put forward two years ago, was the brainchild of the then most senior UK military officer, General Sir David Richards.

It was considered by the PM and the National Security Council, as well as US officials, but was deemed too risky.

The UK government did not respond to a request for comment.

Lord Richards, as he is now, believed his proposal could stem the civilian bloodshed in Syria as rebels fought troops loyal to Mr Assad.

The idea was considered by David Cameron and Dominic Grieve, the attorney general, and sent to the National Security Council, Whitehall sources said.

It was also put to senior figures in Washington, including General Martin Dempsey, the US's most senior military officer. http://www.bbc.com/news/uk-28148943
And, in the Washington Post, there is this gentleman (Ali Khedery) who is educating Western audience and decision makers about Iraq's Nouri Al Maliki, blaming Iran for the current mess in Iraq while making absolutely no mention of how Saudi Arabia, Qatar along with Western intelligence agencies kept on funding and providing arms to Salafi Wahhabi and Deobandi terrorists who are now massacring not ony Shias but also Sunni Sufis and Christians. The author's biography is revealing: "From 2003 to 2009, he was the longest continuously serving American official in Iraq…In 2011, as an executive with Exxon Mobil…" http://www.washingtonpost.com/opinions/why-we-stuck-with-maliki–and-lost-iraq/2014/07/03/0dd6a8a4-f7ec-11e3-a606-946fd632f9f1_story.html
Comments
comments
Tags: Al-Qaeda, Corrupt generals, Corruption, Great Britain or United Kingdom UK, Homegrown Salafi Wahhabi & Deobandi Terror in the West, Iraq, ISIS Daesh ISIL, oil and gas, Saudi Arabia KSA, Syria & Syrian Civil War, Takfiri Deobandis & Wahhabi Salafis & Khawarij, Terrorism, United States of America (USA)