ISIS: Ankara's spoiled child? – by Mahir Zeynalov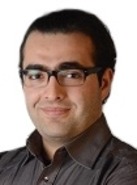 It was Dec. 25, 2013. A week after a major raid against suspects implicated in a corruption investigation in Turkey, including the sons of three ministers and pro-government businessmen, prosecutors ordered another wave of raids. Police chiefs appointed by the government of Prime Minister Recep Tayyip Erdogan after the Dec. 17, 2013 corruption operation, refused to comply with the order of the prosecutors – a constitutional sin.
It was an unparalleled crisis Turkey has never seen in its history and its state structure was falling apart. Among the suspects was Erdogan's close friend, Saudi businessman Yasin al-Qadi, who is also listed as a Specially Designated Global Terrorist by the United States. I tweeted a news story on this development, which unleashed a ruthless wave of a tremendous smear campaign against me and my newspaper, Today's Zaman. Pro-government newspapers and TV channels started broadcasting that I am "evil and [a] traitor" and publishing stories with headlines such as "Turkey, beware of this traitor." On that day, three of Erdogan's lawyers rushed to Ankara Chief Public Prosecutor's Office to file a criminal complaint against me for "inciting hatred and animosity in public" and "tarnishing the reputation of the prime minister." The complaint petition said I tweeted "without any shame" against a prime minister elected by the Turkish people.
The tweet also sparked a tsunami of attacks and threats by supporters of the government but also by the paid social media army of the AKP, using Islamist rhetoric to label me as a "Zionist," "traitor," "puppet of Israel and U.S." and an "infidel." In a month, the government ordered my deportation, although I had a valid residence permit and am married to a Turkish citizen. Why was the government so unhappy about a tweet that showed Erdogan blocking a raid against his close friend, a man on a terrorist list for alleged financial support to al-Qaeda?
Ankara's well-kept secret
I can't help but think that this could be one of the most sensitive secrets the government is trying to keep under the radar. A leaked voice recording that showed an acknowledgment by the Turkish spy chief that Turkey sent hundreds of trucks full of arms to Syria and led to the blocking of YouTube. In addition, when The Wall Street Journal profiled Turkey's spy chief Hakan Fidan and claimed that he may support al-Qaeda affiliated militants in Syria, the Turkish media attacked the report, holding talk shows and publishing a series of analysis to refute the claim. When the U.S. listed the al-Nusra Front as a terrorist organization, Turkish Foreign Ministry Undersecretary Feridun Sinirlioglu flew to Washington and told Hillary Clinton's aide William Burns that the timing of the move was "bad."
When Ankara realized that the al-Qaeda inspired militants are making headway into Iraq, they immediately listed the al-Nusra Front as a terrorist organization to avoid any blame. For Erdogan, any group that was anti-Assad deserved money and arms. The radical extremists the Turkish government fed now turned against it – for more money. For this reason, they took nearly 100 Turkish citizens captive. Ankara misread the situation, thinking that the ISIS would not endanger Turkish interests. Since a twin car bombing attack in Turkish border town of Reyhanlı, which killed 53 people and was acknowledged by Turkey's OSCE ambassador as an al-Qaeda job, Erdogan's government was slow to control ISIS' activities across Turkey, fearing a backlash. In his Sunday speech in a Black Sea province, Erdogan avoided calling ISIS militants terrorists, instead describing them as "ISIS elements."

Ransom to ISIS
To secure the release of diplomats, their families, dozens of special forces and truck drivers, Erdogan met three times with Yasin al-Qadi, who has close relationship with ISIS and financed many of its activities. Turkey funneled huge sums of money to ISIS for the captives but the ISIS refused to set them free. Fearing that the government's troubled and embarrassing ties with ISIS and other al-Qaeda inspired groups would be revealed, Erdogan asked Turkish media "not to write, draw and speak much" about the hostage crisis. He would like to see complete censorship on debates over the ISIS among Turks. His foreign minister, Ahmet Davutoglu, who complained about reports that showed there is chaos in Iraq, also issued a stark warning to the Turkish media.
Although the Turkish government is authorized by the Parliament to strike Iraq, Washington is now holding talks with its arch foe Iran, not NATO ally Turkey, to contain advancing radical militants. U.S. President Barack Obama, who earlier listed Erdogan as his good friend, refuses to discuss important matters with the prime minister. Erdogan may desperately try to cover obvious facts today, but his dirty laundry will be aired one day.
Mahir Zeynalov is a journalist with Turkish English-language daily Today's Zaman. He is also the managing editor of the Caucasus International magazine. You can follow him on Twitter @MahirZeynalov
Source :
http://english.alarabiya.net/en/views/news/middle-east/2014/06/16/ISIS-Ankara-s-spoiled-child-.html
Comments
comments