No action on banned Deobandi groups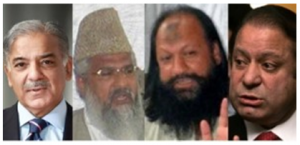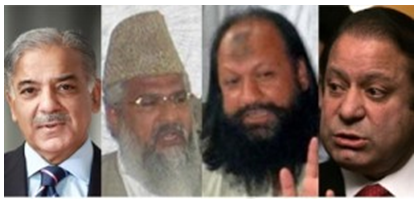 IF banning terrorist and militant groups has not led to any credible or effective results, does that mean the government should quietly give up on the practice altogether? Or if the government is engaged in dialogue with the TTP leadership, does that mean that self-avowed splinter groups should continue to escape the state's legal scrutiny or sanction? According to a report in this newspaper, the PML-N government has not banned a single militant or terrorist outfit since coming to office almost a year ago. A partial explanation could be the government's avowed stance of pursuing dialogue with the outlawed TTP first, but, if true, it would be a thoroughly unsatisfactory explanation.
Even the government has suggested repeatedly that there is no guarantee that talks will succeed, while consistently also maintaining that all options remained open if talks eventually failed. So it would make sense to keep monitoring and officially labelling new groups that emerge during this phase. That way, swift — and, importantly, legal — action could be taken if talks fail.
Yet, it appears that another part of the explanation for the government's inaction lies in the procedure for banning terrorist and militant groups: the interior ministry is in charge and the minister leading that ministry, Nisar Ali Khan, has hugely invested in the dialogue process to the point of tunnel vision and an inability to focus on other aspects of his job perhaps. For example, if the TTP splinter group Ahrarul Hind is what it and the TTP claims it is, then it deserves to be banned at the very least for the attacks it has claimed responsibility for.
If nothing else, it would give the interior minister and his negotiators some extra leverage at the negotiating table with the Taliban when it comes to demanding that the TTP rein in or hand over affiliates who are unwilling to talk peace. But the interior minister's seeming willingness to give up every possible leverage he has in the talks process appears to prevail.
What can — and does — get overlooked because of the ineffective and sometimes non-existent implementation of the ban on certain groups is that it can be a rather powerful tool. At the very least, it gives the state the authority to clamp down on funding — a crucial lifeline for any group — seize bank accounts and make international travel for individuals difficult.
Those measures alone can have a significantly disruptive effect, and that's before the advantages when it comes to investigations and securing prosecutions in the courts. To be sure, the ease with which groups evade existing bans by simply changing the name of their organisations needs to be looked at. Yet fixing the system of banning groups will only matter if the government shows some interest in the system to begin with.
Source :
Comments
comments