An example of shallow and dihonest discourse on cultural terrorism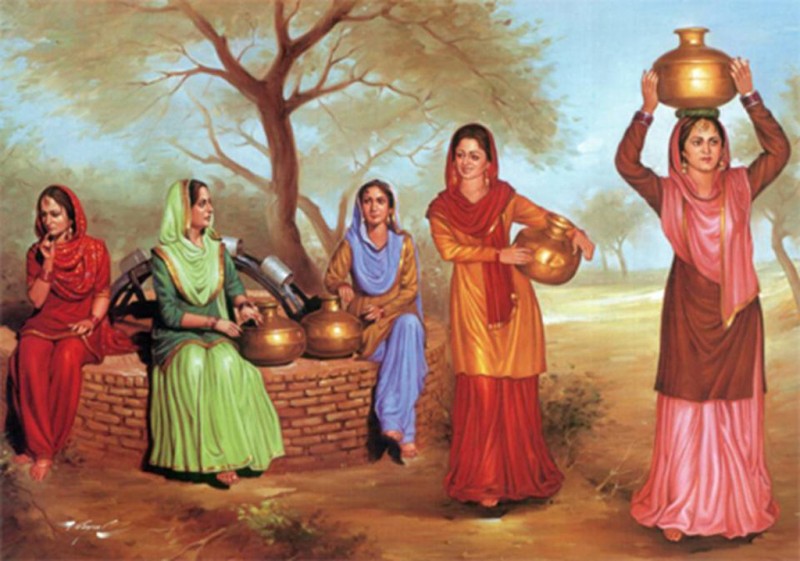 Editor's note: If you read this entire article on cultural terrorism in KP, Balochistan, Punjab and other areas of Pakistan, you will not find a single mention of those who are attacking and destroying our cultural heritage.
Neither the author (Mohammad Ali Babakhel) nor the people who are circulating this article are CLEARLY mentioning the Deobandi and Salafi-Wahabi roots of cultural terrorism, the puritanical takfiri thugs responsible for attacks on Sufi (Sunni Barelvi and Shia) shrines, music, CD shops, arts not to mention the relentless attacks on Sufi Shrines. Sufism is the culture of Pakistan.
These fake activists are quick to criticize Saudis, Iranians, Americans, Punjabis, Indians. Cat takes their tongue away before they clearly mention the Deobandi and Salafi identity of groups responsible for the destruction of our cultural heritage.
These fake activists are in fact protecting the culprits by obfuscating their identity.
=================================================================
Cultural Terrorism
– by Mohammad Ali Babakhel
(Source: Dawn)
DESTROYING the imprints of history, culture and tradition can be termed 'cultural terrorism.' The recent attacks on cinemas in Peshawar and elsewhere weren't simply acts of terrorism but also depict the mindset of the attackers: they wish to destroy diversity.
Extremists in this part of the world want to not just snatch away the right to life, but also eliminate culture.
The cinema still attracts poor folk. These attacks affect the country's dying cinema industry while depriving the working class of an easily accessible form of entertainment. But it's not just the cinemas. Attacks such as those on the Sri Lankan cricket team, on jirgas, funeral processions, shrines, cultural centres, CD shops and singers are all part of cultural terrorism.
Once, Buner and Dabgari in Peshawar were known for the music that floated through the streets. But since 2006, 175 attacks in Khyber Pakhtunkhwa have targeted CD and barber shops. Pashto singer Wazir Khan Afridi, who produced 40 albums, was recently killed in Peshawar. Earlier, popular singers Ghazala Javed and Ayman Udas were killed by their relatives. In 2008, Pashto singer Gulzar Alam was targeted in a gun attack but managed to escape unhurt.
The circle of violence spreads beyond Khyber Pakhtunkhwa and to other spheres of culture and erudition too. Recently, renowned playwright Asghar Nadeem Syed survived a gun attack. Three years ago, the vice-chancellor of the Islamia College University was kidnapped. In 2009, militants attacked Malakand University while in 2010, Dr Farooq, the vice-chancellor of the Swat University and one of the inventors of the Sabaoon component of the de-radicalisation programme was killed by extremists. A dean of Karachi University and a professor of the Gujrat University were also targeted recently.
Until 2008, Swat used to attract thousands of tourists, including foreigners. But the TTP-led insurgency pushed the scenic valley into darkness. The Pakistan Tourism Development Corporation's Malam Jabba ski resort was bombed and the chair lift was also destroyed. There are more than 855 hotels in Swat valley which used to be a source of employment for more than 40,000 people. During the spell of militancy, all were closed. It is estimated that between 2007 and 2009, the hotel industry in Swat valley suffered a loss of some Rs60 billion.
The hotel industry promotes trade, investment and culture but a decade-long spell of terrorism continues to keep visitors away. Across the country, in Peshawar, Islamabad, Karachi and Gwadar, leading hotels have suffered hits. Meanwhile, the killing of foreign mountain climbers in Nanga Parbat was unprecedented; their slaying in such remote heights is a measure of the extremists' dedication to an unhappy cause.
In Balochistan, Ziarat — the abode of Baba Kharwari and the place where Mohammad Ali Jinnah spent his last days — was also targeted. By hitting the Ziarat Residency, the militants not only badly damaged the building but also brought grief to every Pakistani. Some quarters rightly termed it "ideological terrorism." Ziarat is also known as the location of the second-largest juniper forest in the world, and was therefore a tourist destination, too.
Pakistan offers enormous opportunities for religious tourism for Sikhs, Hindus and Buddhists. Places like the Buddhist monastic complex of Takht Bahi (Throne of Origins) in Mardan, Katasraj in Chakwal, Shiv Mandir in Umarkot, Gurdwara Panja Sahib and Nankana Sahib in Punjab would attract many visitors.
But shrines and holy places of the Muslims and others have been attacked. Thirty-five died when the shrine of Data Darbar in Lahore was targeted. Militants have targeted the shrines of Sufi Sheikh Nisa Baba and Sheikh Bahadur Baba in Khyber Agency; the tomb of Haji Sahib Tarangzai in Mohmand Agency was captured and converted into the militants' headquarters. The list is long indeed. All of this has sorely affected the once rich culture of Pakistan.
The sphere of sport has also suffered. The attack on the Sri Lankan team proved a serious blow to cricket in Pakistan. The Pakistan Cricket Board suffered losses to the tune of some $51.22 million due to foreign teams' refusal to visit the country.
On the first day of 2010, in Lakki Marwat, a suicide attack on a volleyball match killed 105 people. The attack was a message for young men to participate not in healthy sports but in extremism.
Education helps bring peace. But by 2012, 758 schools had been destroyed by militants, including 640 schools in just the Malakand Division.
Civil society, the media and the government need to protect the country's cultural diversity. Festivals, art, music and literary activities will guarantee life and peace. We need urgently to save them.
The writer is a deputy inspector general of the police.
Source :
Comments
comments